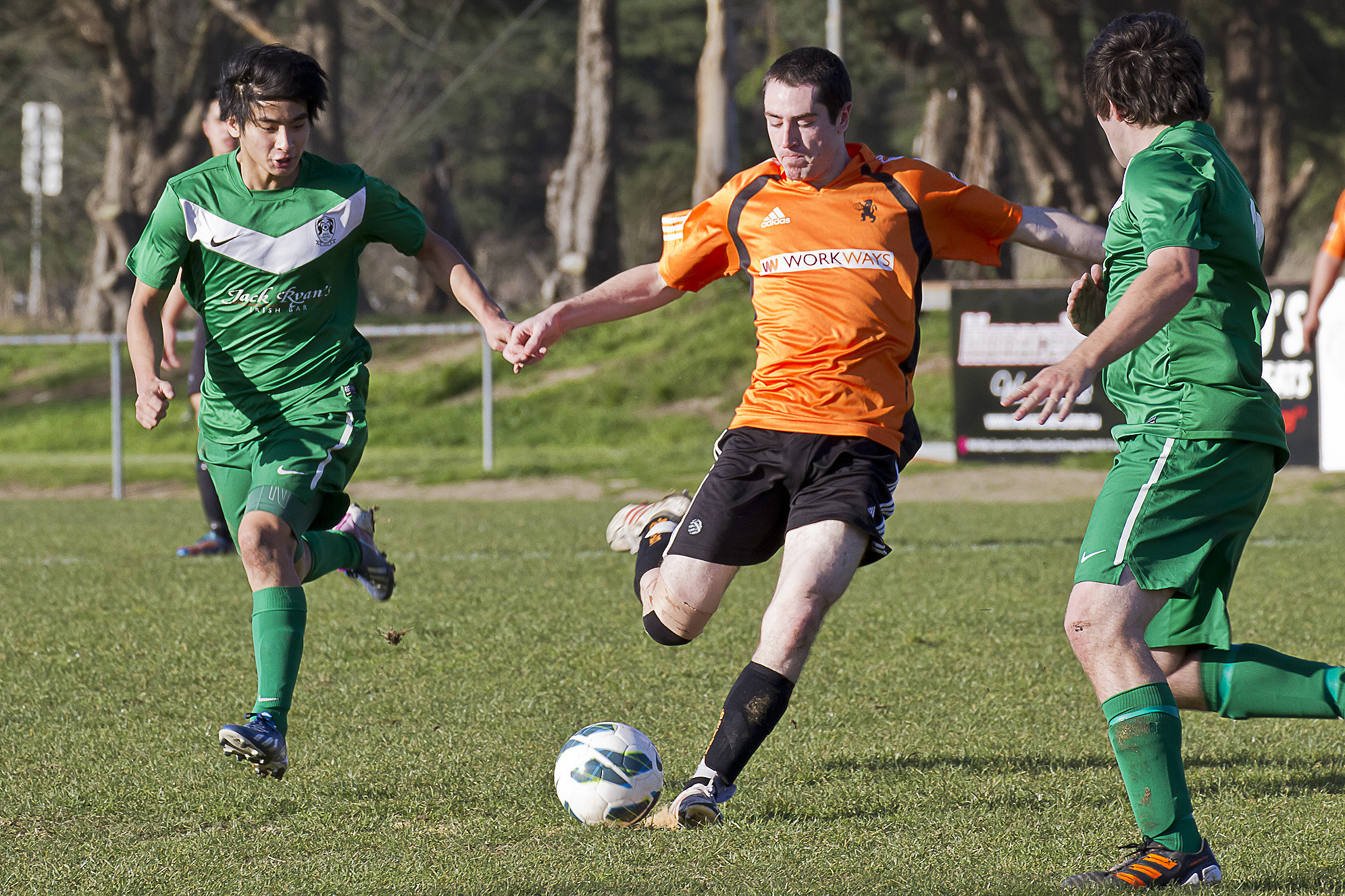 SOCCER
BATTLE OF BRITAIN
Fortuna v Sale United
SALE United continued its recent dominance over Fortuna with a third win this season to progress to the Battle of Britain final.
Sale dominated the first half but, despite relentless pressure, Fortuna's defence remained resilient and at half-time scores were locked 0-0. The Swans came close with a 30-yard bullet by prolific youngster Tommy Nguyen which rattled the woodwork of the Fortuna goal.
The second half continued to favour the Swans but Fortuna proved hard to break down.
A nodded down set piece fell for Dean Nichols to open the scoring for Sale, but Fortuna responded and tied up the game with a clinical strike from outside the penalty area.
Within minutes of the extra-time restart Sale regained the lead and plugged its defence to wrap the game up and advance to the 8 September Cup final.
Churchill v Moe United
CHURCHILL United made its way through to the Battle of Britain Cup final with a come from behind 3-1 victory over Moe United on Saturday night. The Rams were struggling to keep pace with Moe during the early exchanges and the Red Devils took the lead when Luke Bathgate finished a rebounded shot after a spectacular save from Churchill keeper Jason Sands from a Marc McHallam cracker. The goal stung the cup holder into action and Churchill pushed forward with renewed gusto.
In form striker Paul Riess' shot was parried down by veteran Moe custodian Peter Albanese and Rams livewire Tim Dawson was first to react, blasting the ball home to draw scores level 1-1 going into the break.
In the second half Churchill was relentless in attack and was rewarded with the lead when Jamie Robson placed a well-timed header over the advancing Albanese.
It was 3-1 after an edge of the box free kick from Matthew Maselli smacked against the cross bar and Taylor Jackson chased down the clearing defender to win the ball and fire into the net from an acute angle.
Match of the round
HAVING won the cup battle against Moe, the Rams will be eager to win the championship war this week.
A draw or a win in the penultimate Gippsland Soccer League central round this Saturday against Moe United will be enough to clinch back-to-back league titles.
A win for Moe would see the championship go down to the final round with Churchill needing to beat arch rival Fortuna, which would also need a win to secure a top four berth.