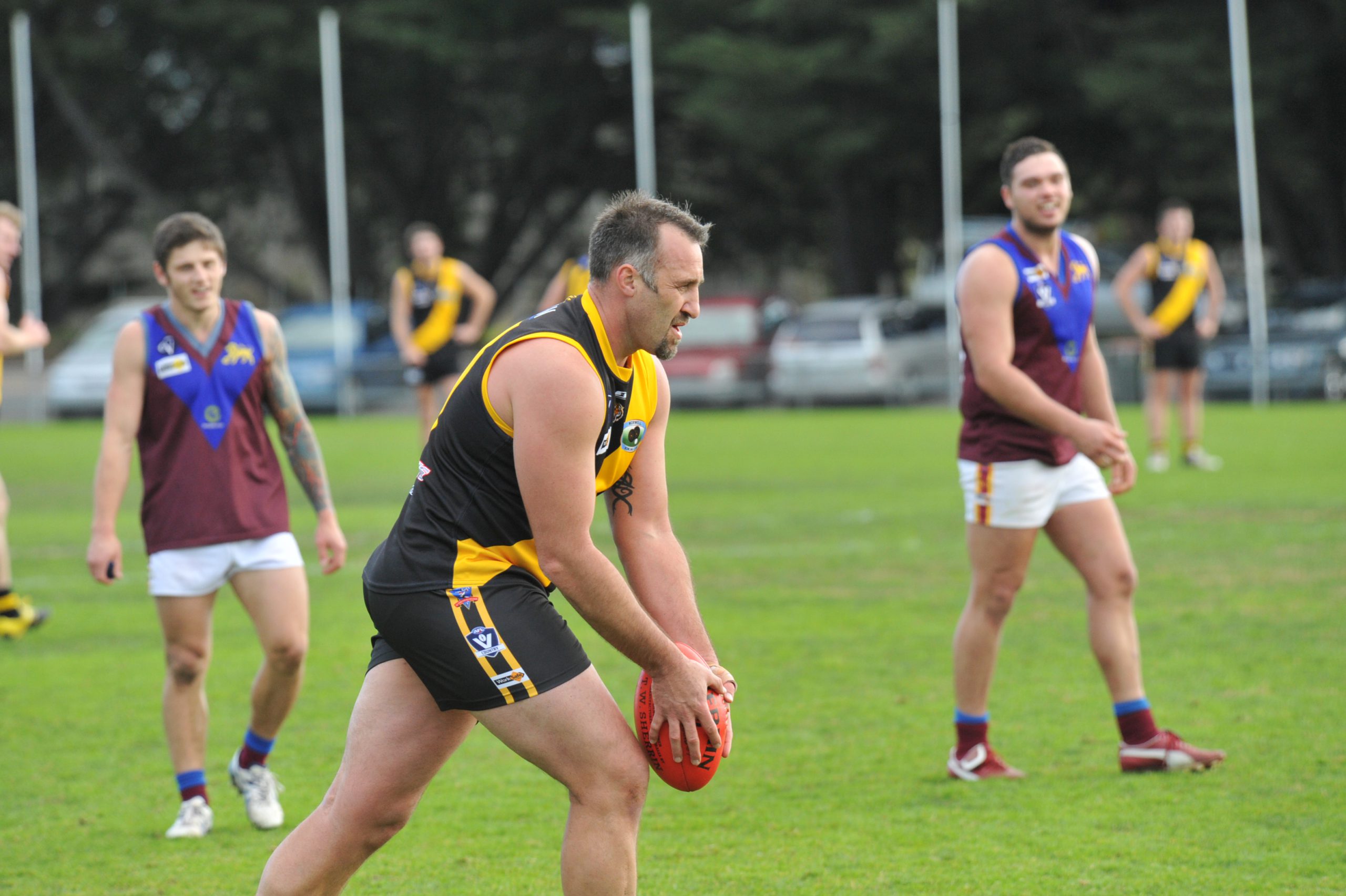 TRARALGON must win Sunday's blockbuster with Morwell in order to keep its chances of finishing third alive, and in turn avoid sudden death, in the opening round of the Gippsland League finals.
The Maroons are battling with Maffra and Wonthaggi for the all important ladder position and all three teams look poised for victories in next week's final round of the home and away season.
Given the draw, the already highly anticipated clash between second-placed Morwell and third-placed Traralgon this weekend is even more crucial.
"It's a massive game for us. We snuck back into third but we need to win the next two if we want to stay there," Maroons coach Paul McCulloch said.
Its opponent, the Tigers, will be bolstered by the return of its two star recruits, Tarkyn Lockyer and Anthony Rocca.
Both are welcome inclusions however their return will create some headaches for coach Harmit Singh and his selectors who will need to make room to accommodate the Collingwood duo.
"It will be hard, the boys played really well last week; a couple have niggling injuries so we will look at that," Singh said.
Traralgon remained tight lipped about which players would get the job on the high-profile Magpies.
"We have put together a couple of scenarios for match ups… a couple are from left field. Clearly they (Rocca and Lockyer) are gun footballers and we need to win the ball in the midfield to minimise the number of entries they get into Rocca," McCulloch said.
The Maroons will be seeking redemption after losing to the Tigers on arguably its biggest day for the year, the Queen's Birthday holiday, which saw former Carlton stars Brendan Fevola and Nick Stevens make their Gippsland League debuts in maroon.
"We think we have a better side now that understands our game plan. While there has been some personnel changes… we have about three or four guys that didn't play that day," McCulloch said.
Stevens has gone on to play five matches for the Maroons and will continue to bolster the line up at Traralgon as long as his Gippsland Power coaching commitments in the TAC Cup allow.
The Power's round 16 clash with the Dandenong Stingrays, scheduled for Saturday, means that will again be the case this weekend.
Traralgon and Morwell are renowned for their entertaining clashes, including a string of finals in the 1960s, 1980s and 1990s and 10 grand finals.
"It was good to win on Queen's Birthday but Traralgon and Morwell games are always pretty hot battles and it will be the same on the weekend. Hopefully we can win at home… we pride ourselves on that," Singh said.
Recently the odds have been with the visiting team.
Of their 20 encounters since 2004, 12 of them have been won by the away team.
Wonthaggi v Maffra
SATURDAY'S clash between the teams that sit fourth and fifth respectively on the ladder, Maffra and Wonthaggi, promises to generate as much hype as Sunday's blockbuster.
Both teams are playing for third spot, which the winner could earn depending on the outcome between Morwell and Traralgon.
The Power has won its past two against the Eagles, the most recent by 38 points.
However, in their past six encounters the home town has come up trumps.
Bairnsdale v Warragul
BAIRNSDALE and Warragul will do battle under lights on Saturday night.
With finals now out of the question for both sides, the Redlegs have their sights set on finishing the year on a high.
Wins in the two remaining rounds would take Bairnsdale's 2013 tally to nine wins and nine losses, its best performance in three years since joining the competition.
Bairnsdale has enjoyed plenty of success against Warragul during that time, having won four of the five clashes the teams have had, including an unbeaten record at home by 89 and 53 points respectively.
Warragul will take plenty of confidence from last week's 101-point thrashing of Moe, its biggest over any team since 2006.
Drouin v Sale
FRESH from a big win over its fiercest rival Maffra, Sale has cemented itself as the flag favourite.
This weekend the Magpies will face what, on paper, looks like an easy clash with second bottom team Drouin.
However, the Hawks have had their fair share of success against the Magpies.
Despite suffering some hefty defeats when the Premier and Western divisions merged in 2005, Drouin went on to win six of the next seven in a row including a huge win over Sale in the 2011 qualifying final at Moe.
Leongatha v Moe
LAST week Leongatha conceded its first loss in five rounds to Morwell and will be vying to turn that around when it hosts bottom of the table Moe.
The Parrots have won their past six against the Lions, a run which includes three comfortable wins at home.
After a disappointing loss to Warragul, Moe will be looking to be more competitive when it travels across the Strzelecki Ranges.