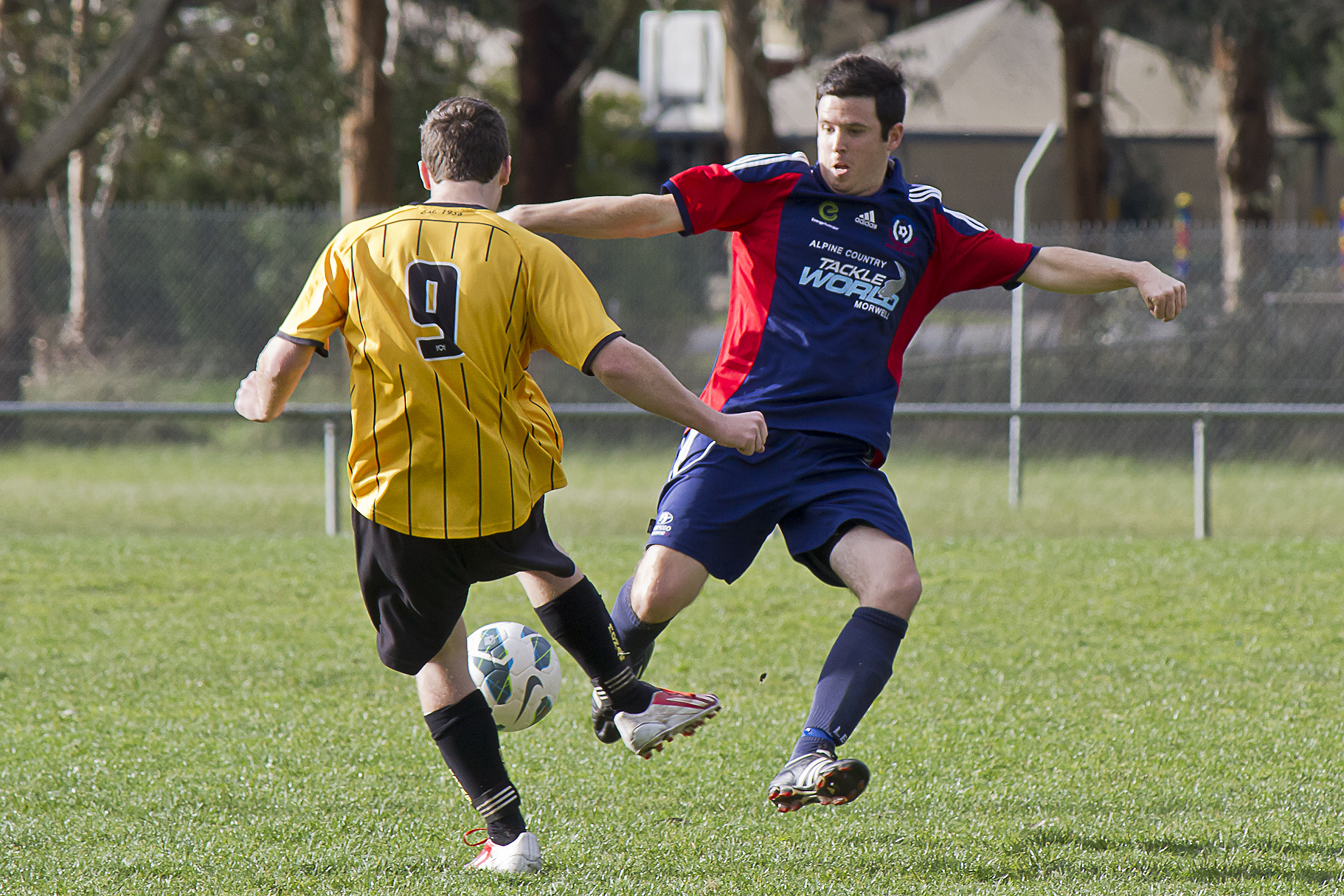 SOCCER
GIPPSLAND SOCCER
By samuel darroch
THE Gippsland Soccer League Championship is back up for grabs in this weekend's final round, with just two points separating top side Churchill from Moe United.
The Red Devils earned the chance to usurp the Rams by upsetting the ladder leader 1-0 at Hazelwood South Reserve at the weekend, and could snare top spot with a win over Traralgon City at Olympic Park on Sunday.
Churchill, however, will have first say on Saturday night where a win will lock down another league title.
The dramatic season finale pits the Rams against arch-rival Fortuna, with the latter desperate for a win to qualify for finals.
"We just have to win it, it's as simple as that," Churchill coach Stephen Riess said.
"It's a great finish to the year… if we win it. Us winning this weekend would knock Fortuna out of the finals as well. At the start of the year if you said that was going to be the scenario at the end… you'd be pretty excited.
"This is our last chance. We've had two chances already to try and wrap the league up and we haven't done it but there'd be no better feeling than doing it at Fortuna."
Churchill appeared to be cruising toward another league title after round 15, holding an eight-point lead over Moe with three rounds to play, but losses to Traralgon Olympians and Moe has derailed its defence.
"We've probably been a little unlucky in the final third," Riess said.
"All-in-all our play has been good but probably just missing a little bit of luck.
"We're still confident and I think it's only a matter of time before we put a whole performance together and hopefully that's this weekend."
The Red Devils face Traralgon City at Olympic Park on Sunday with, potentially, fate in their own hands pending the result at Crinigan Road.
Monash and Sale sit one-point ahead of Fortuna in third and fourth respectively, and could box out Fortuna if both win.
Monash faces Falcons and Sale has Newborough-Yallourn United.