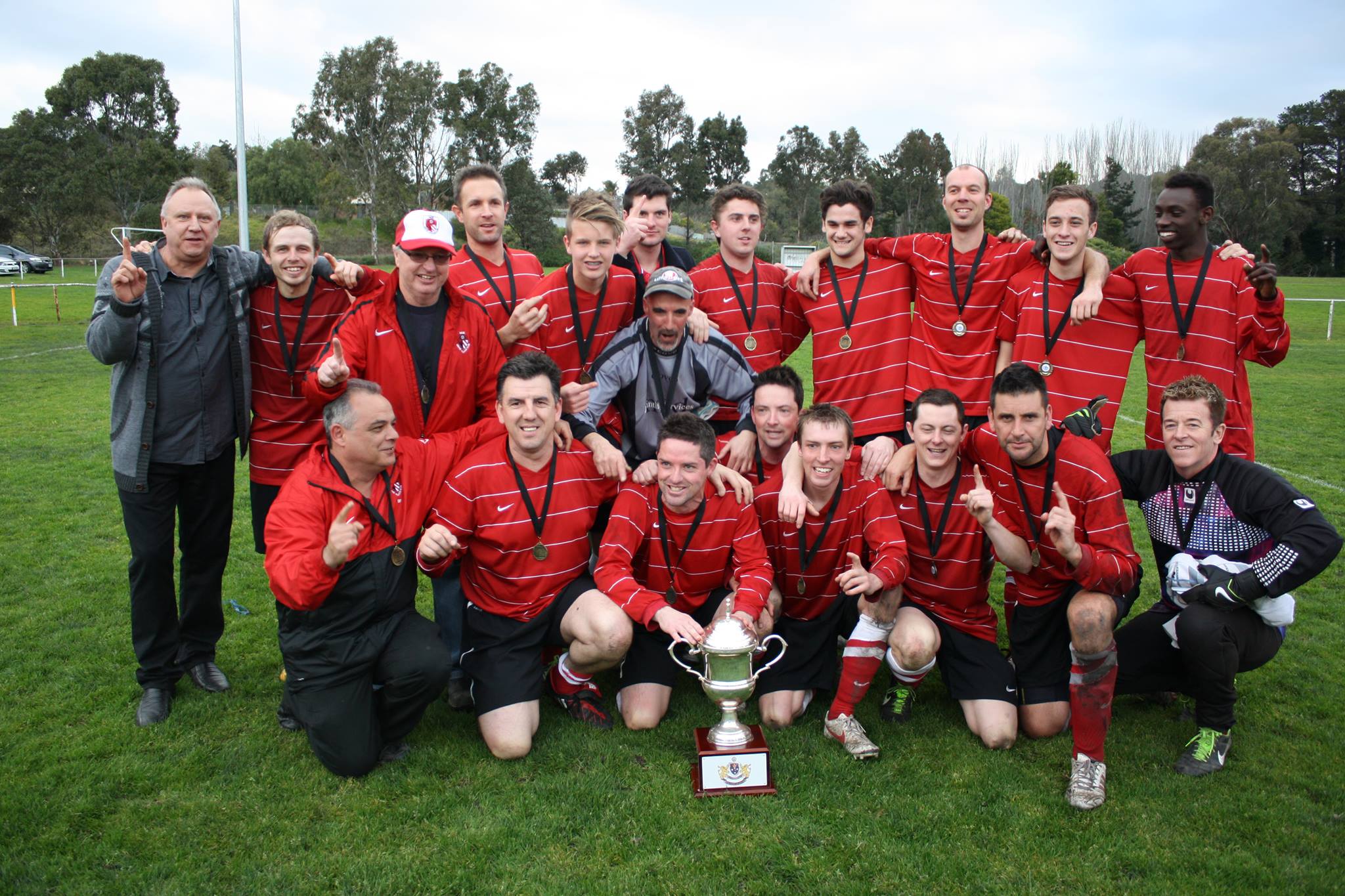 CHURCHILL United's senior men will be out for redemption in the Gippsland Soccer League finals series after relinquishing the League Championship to Moe in the final round.
The Rams were poised for a clean sweep of reserves, women, youth and senior titles but a loss in the top grade at Fortuna cost the club the quartet.
In-form Monash SC stands in the Rams' path when finals begin in two weeks time and will fancy its chances against the out-of-sorts reigning premier.
Churchill has dropped three straight matches while Monash has been piling on the points in recent weeks with huge wins over Newborough Yallourn United (6-0) and Falcons 2000 (5-1).
The Rams are the only team Monash has failed to defeat this year, but coach Wally Noppert is "quietly confident" of a result.
"We've beaten the Fortunas, the Sales, the Moes but Churchill seems like our bogey team this year; we've played them three times and haven't won yet," he said.
"Churchill losing three-in-a-row is unheard of so for them to lose four… but they are in a form slump so we need to take as much out of that as we can. They're a good squad and they're not up the top of the table for no reason."
Led by captain and golden boot winner Ash Birrell in midfield, Monash has been the most potent attacking side in the league this year with 61 goals to its name. Birrell has accounted for 23 of those, including doubles in the past two rounds, and has received able support from Coen Slaughter (10) and Ty Christy, who has scored eight goals in 11 games since defecting from NYU mid-season.
"(Ash) has won the golden boot this season and for someone to do that from midfield is quite extraordinary and he's kept that form up for the whole season. Hopefully he can take that into the finals series," Noppert said.
"We've scored 11 goals in the last two games so attacking wise I think we have a lot of strength and depth there.
"In the midfield we're quite creative and can cause a bit of havoc and our defence is quite solid."
Trent Felici is under an injury cloud after being substituted early last weekend, but aside from a long term injury to Chris Noppert Monash is at full strength.
Moe United v Sale United
The league's best defences will collide in the other semi-final fixture when Moe United clashes with Sale United.
Both sides have conceded just 18 goals in their 2013 campaign, but neither has managed a clean sheet against the other.
The clubs shared the points back in round two in a 2-2 draw, while Moe scored the win in round 11 at home 2-1.
Fresh from an exhilarating League Championship victory by a single point over the Rams, courtesy of a late winner from Sam Lietzau against Traralgon City, the Red Devils will be confident of securing the GSL double.
Round 18 review
TWO round 18 matches would determine the 2013 champion, and both turned out to be thrillers.
Fortuna 60 v Churchill
A HUGE crowd flocked to Fortuna on Saturday night to see whether Churchill United could finally secure the 2013 League Championship with a win against its nemesis.
It was the Rams' third crack in as many weeks to clinch back-to-back championships while Fortuna was in danger of missing finals for the first time in more than 15 seasons.
Fortuna came out firing with waves of attack and was finally rewarded when Hayden Tanti dribbled his way through the Churchill defence and managed to drive the ball into the box for cousin Josh Tanti to score, who completed a brace 10 minutes later.
Two goals down at half-time with the title on the line, Churchill came out firing in the second half.
After 15 minutes of end-to-end action Churchill received a free kick from distance. Jamie Robson floated a great ball into the box where the Fortuna custodian committed but missed for Paul Riess to pounce on the open goal.
Buoyed by the goal, Churchill lifted again and within five minutes equalised through Robson.
The Rams pressed hard for a winner and Fortuna's defences were rattled when a red card to Robbie Holmes left it a man down.
Fortuna's Jamie Pistrin received a great ball from David O'Dowd out wide, split the Churchill defence and unleased a cracker from the edge of the 18 yard box to steal the winner and leave Churchill's championship hopes on a knife's edge.
Moe vs Traralgon City
CHURCHILL'S loss left Moe United needing the three points against Traralgon City to break a 24-year silverware drought at home on Sunday.
Moe started off sloppy in the first half and was punished by Mark Fairbrother, whose top of the box strike sent City to the break 1-0 up.
In the second half the Red Devils fired up in search of goals.
The first opportunity came via a penalty that stalwart Lee Dastey blasted wide, leaving United with 25 minutes to find two goals.
Moe equalised with 20 minutes to play through a crisp Sam Lietzau finish to provide some hope for the anxious crowd. City almost dashed United's hopes, narrowly missing a second with only minutes to play, as the match looked destined to end in a draw.
With a minute remaining Lietzau beat the keeper from inside the box to send the Devils faithful into raptures.