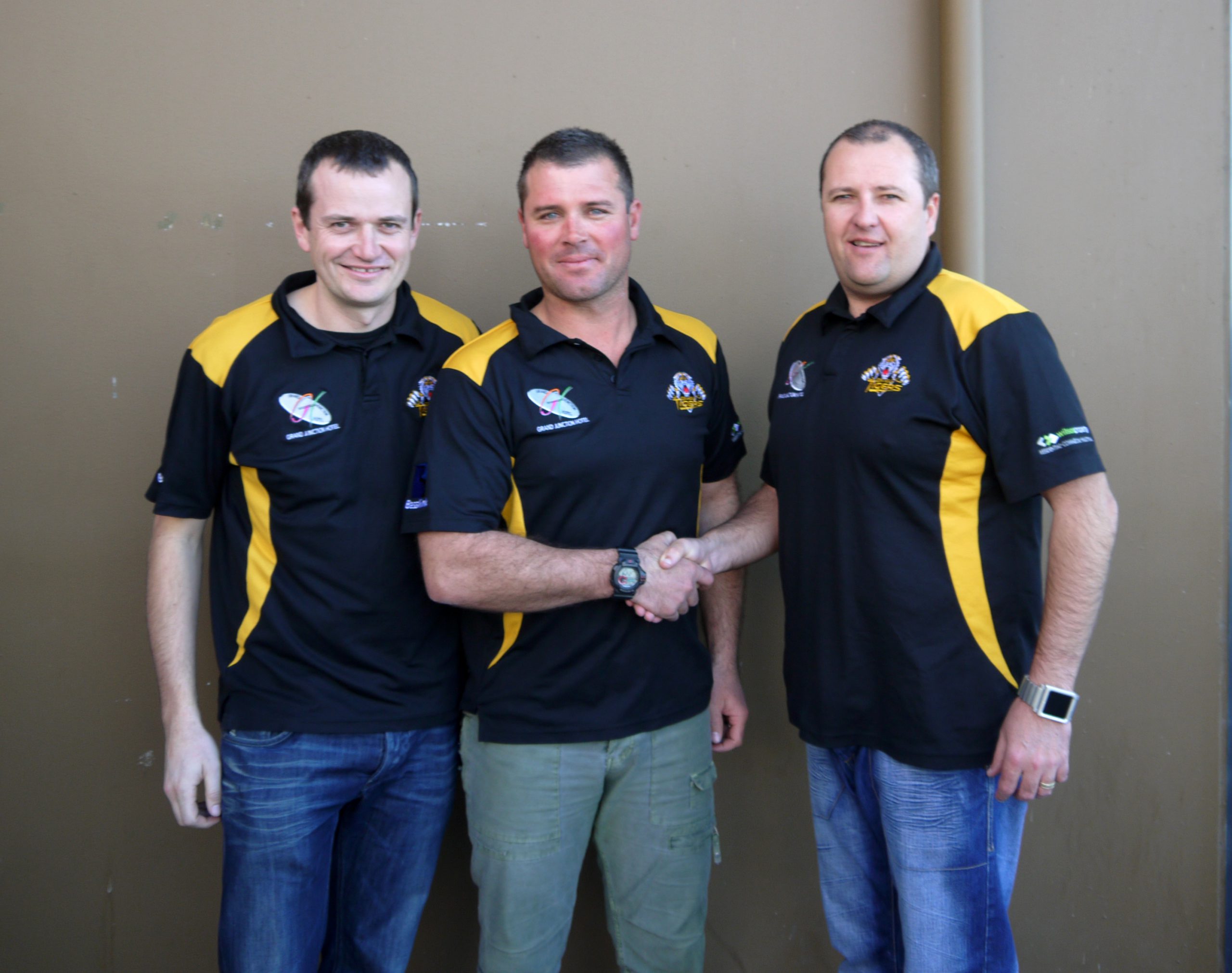 CRICKET
TDCA
GORMANDALE Cricket Club has wooed yet another Sale-Maffra Cricket Association star, Collegians legend Stuart Anderson, who is set to join the Tigers' ranks for 2013-14.
The signing follows the recruitment of Maffra star Adrian Burgiel in 2010/11, and sees Anderson, one of country cricket's finest all-rounders with six SMCA best and fairest awards to his name, enter the Traralgon and District Cricket Association fray for the first time.
Since 2003/04 Anderson has compiled 4337 runs at 40.92 for Collegians, including seven centuries, taken 367 wickets at a miserly average of 9.18, and played a career total of 50 matches for SMCA's representative outfit.
The 39 year-old said old friend and adversary Burgiel's presence at Gormandale was a catalyst for the switch as he enters the final stages of a glittering career.
"We're pretty good mates and we've always played against each other, whether it's football or cricket, and we always said one day we'd like to have a season or so together and we're both getting toward the end of our careers rather than the start," he said.
"We thought if we don't do it now we probably never will."
Having been involved with Collegians since the age of 13, barring a stint in Melbourne, Anderson said it was a hard decision to leave but he was looking forward to a change.
"I'm really excited about the difference: experiencing different things, different players, different grounds, different competition. I've played a lot of my cricket in the SMCA… and I'm excited by the new challenges," he said.
"Taking on different people, people I don't know and who don't know me, and overcoming the unknown is pretty exciting. I'm really looking forward to playing some good cricket, making some runs and getting some wickets."
Collegians have undergone a youth renaissance in the past couple of seasons and while Anderson enjoyed the transition, he was eager to assimilate into a Gormandale outfit with similar levels of experience.
"It will be good to play with blokes around my age, my experience and the (same) time in our lives," he said.
"You enjoy the youth and to see them develop but it's also good to rub shoulders with experienced blokes who are probably a little more match hardened."
Work commitments reduced Anderson's playing presence last season, when he managed just six matches, but he said he was physically prepared for a full year of cricket.
"Mind and body are really good, I'm just looking forward to getting into it," he said.
Newly appointed club captain Travis Switzer said Anderson would be immense for the Tigers.
"It's a huge boon for the club," he said.
"Adrian (Burgiel) and Stuey are probably the two biggest names in Sale cricket and probably two of the biggest names in country Victorian cricket.
"He brings a lot of experience to the club. He's been a captain coach of premiership clubs in Sale, has played at the highest level in terms of playing state second XI stuff and opened the bowling for Melbourne. He's got a lot of skill which will come in handy with both bat and ball."