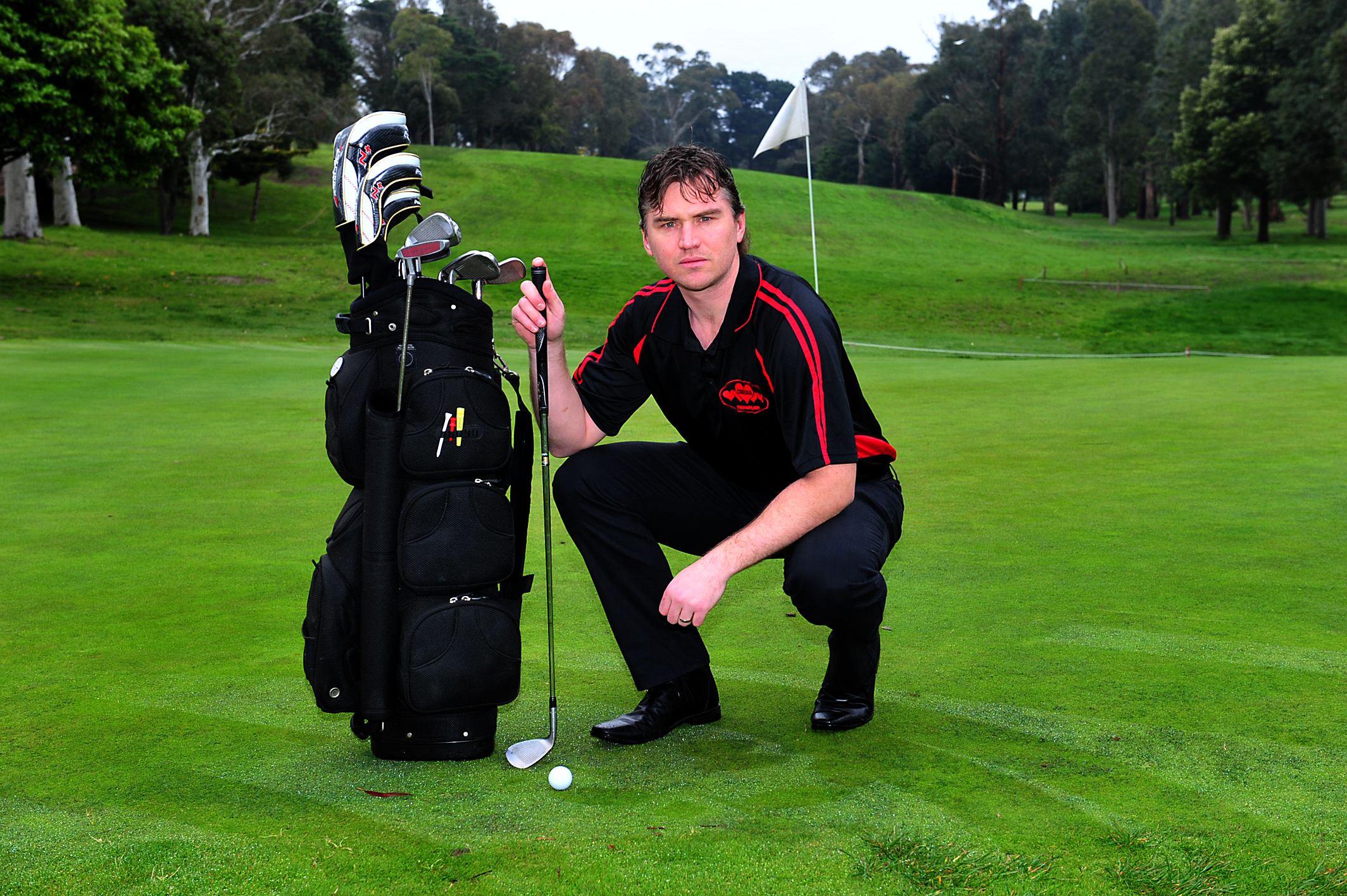 GOLF
By samuel darroch
AN unorthodox endurance challenge will test the fitness and fortitude of up to 54 gallant golfers in December when the Crocka Foundation hosts a 101-hole marathon at Traralgon Golf Club.
The unprecedented Australian event will cover about 45 kilometres, depending on accuracy, over some 18 consecutive hours of play to raise awareness about sudden cardiac death and funds for the Murdoch Children's Research Institute.
A number of competitive individual and team formats will run throughout the day, which tees off at 5am, testing the physical and mental mettle of competitors.
Event organiser Tim Darby came up with the concept on a recent golf trip after missing the foundation's May fun run through injury.
"We wanted to do something that hadn't been done before so that's how it evolved… to a 54-person golf marathon which to the best of our knowledge… has never been done before in Australia," he said.
"You're looking at about 45km of walking and if you play golf like me probably about 700 shots of golf, so it's probably just the mental challenge of being able to keep going.
"It could be 40 degrees and blowing a gale so it's really hard to anticipate how you're going to feel through it, but if it wasn't hard people wouldn't get on board."
Darby, who is senior coach at Churchill Football Club, said Dave 'Crocka' Williams was an inspiring clubman prior to his sudden death in 2011, prompting the birth of the foundation.
"Every club has one of those blokes that everyone gravitates to and is the heart and soul of the footy club and that was sort of Crocka at ours," he said.
"He was one of those unique characters that was friends with people 15 years older than him and 15 years younger than him, it didn't really seem to matter a great deal.
"He was a great person and what (widow) Kylea (Williams) has managed to do with the foundation, we really admire her strength and her ability to make something good out of something quite tragic."
Founder Kylea said the foundation had raised more than $80,000 for MCRI to date and was looking to add significant amounts through the marathon and an upcoming trivia night at Churchill Football Club on 25 October.
"It is a bit different and it's a challenge. Dave was all about challenges," she said.
"He loved golf… he would have a crack at anything."
"It's something that probably hasn't been done before so I'm very excited and looking forward to the day."
About 34 expressions of interest have been received and 54 spots are available for the golf marathon, to be held 6 December.
A limited number of registrations ($100 per participant) are still available for the event, as are corporate sponsorship packages.
For more information on participating, sponsoring or volunteering, phone Tim Darby on 0438 533 853, email crocka13@bigpond.net.au or darby@speedweb.com.au or visit www.101golfmarathon.com