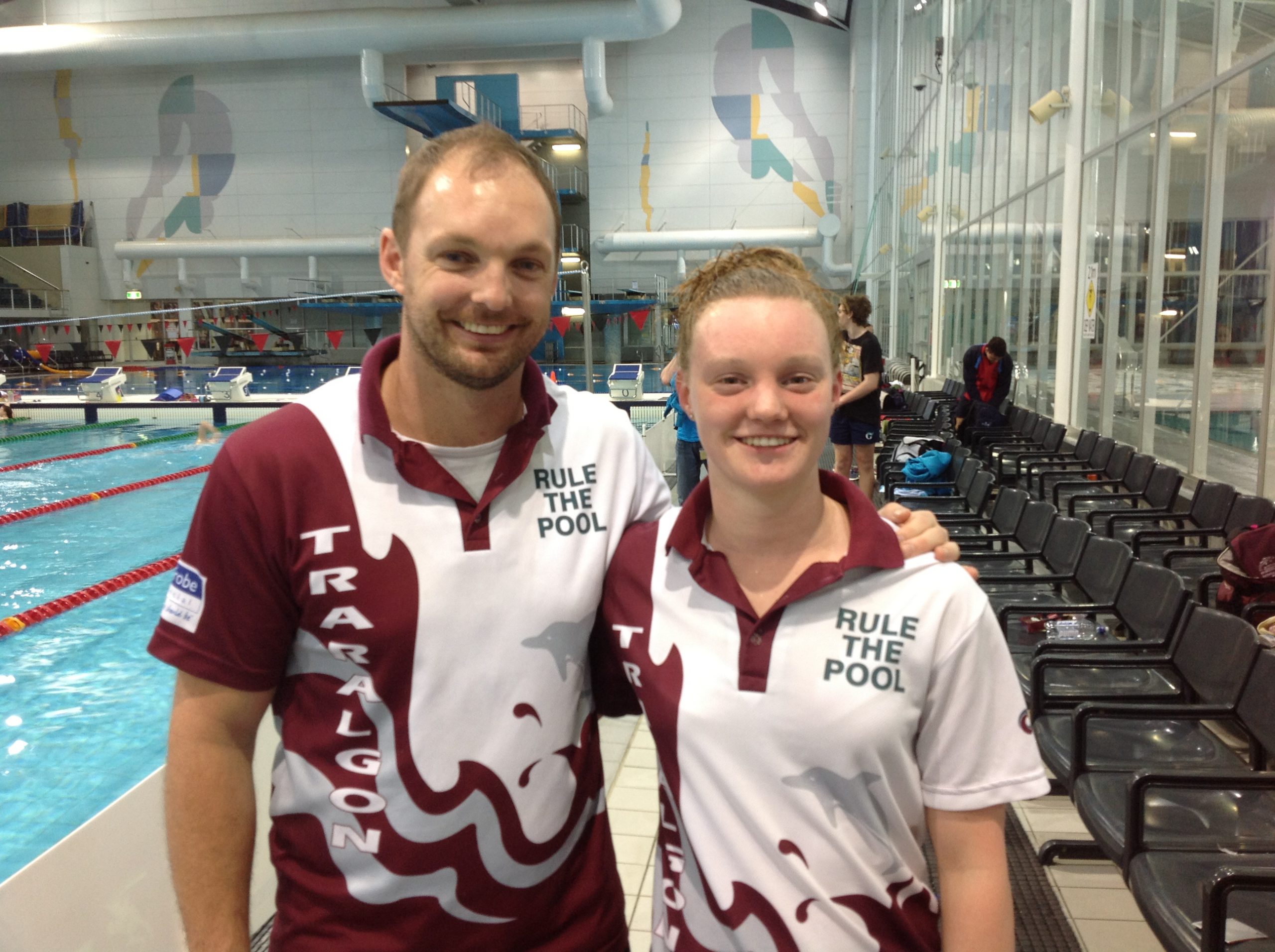 SWIMMING
THE Traralgon Swimming Club was once again the dominant country club at the recent Victorian Short Course Championships held at the Melbourne Sports and Aquatic Centre.
A 36-strong team competed against the best in Victoria and came home with 18 gold, eight silver and eight bronze medals, breaking four Victorian, 10 country and 29 Gippsland records.
The club finished the three-day meet with 931 points, well ahead of its nearest country rival Geelong on 464.
It also finished fifth of all Victorian clubs, its highest ever position in the championship.
Senior head coach Brian Ford was full of praise for the club.
"This was a fantastic performance by the team of swimmers and coaches," he said.
"The whole team was on fire with the preparation of coaches Ben Geard, Dean Gooch and Sam Fenton being spot on and timed to minute.
"The beauty of our results is the youth of the team. We had only one swimmer over the age of 16 so the future looks bright with our current batch and a number of good juniors to follow."
The star swimmer of the meet was again 12 year-old Alex Tsebelis who won 10 gold medals and a silver from 11 events breaking four Victorian, one country and 12 Gippsland records.
The Victorian records were broken in the 100 metre butterfly (1.01.64), 100m backstroke (1.01.79), 200m backstroke (2.17.28) and 100m freestyle (57.01).
Mikaela Cornelissen, 15, again had an outstanding meet with four gold, two silver and one bronze medal, breaking four country and 12 Gippsland records.
Other gold medallists were 13 year-old Jasmine Doultree, Brayden Haney (2) and Melina DeCort in the 13 year-old 200m backstroke.
Melina also won a bronze medal in the 100m backstroke.
Traralgon's minor medal winners were 16 year-old Georgia Tsebelis with three silvers and two country records, 13 year-old Ellodie Reid –
(two silver, one bronze), Caiden Gill (three bronze and three country records), and 13 year-old Fabienne Schoutens, 12 year-old Lauren Akers and 11 year-old Bridget Cain, all with one bronze.
The club now has a number of swimmers competing at the Australian School Sports Championships to be held in Adelaide and the Victorian State team to compete at the Australian Teams Short Course Championships in Canberra.
Following these two competitions the club's swimmers will be involved in swim camps at the Australian Institute of Sport in Canberra for the national swimmers and Lakes Entrance for the juniors.