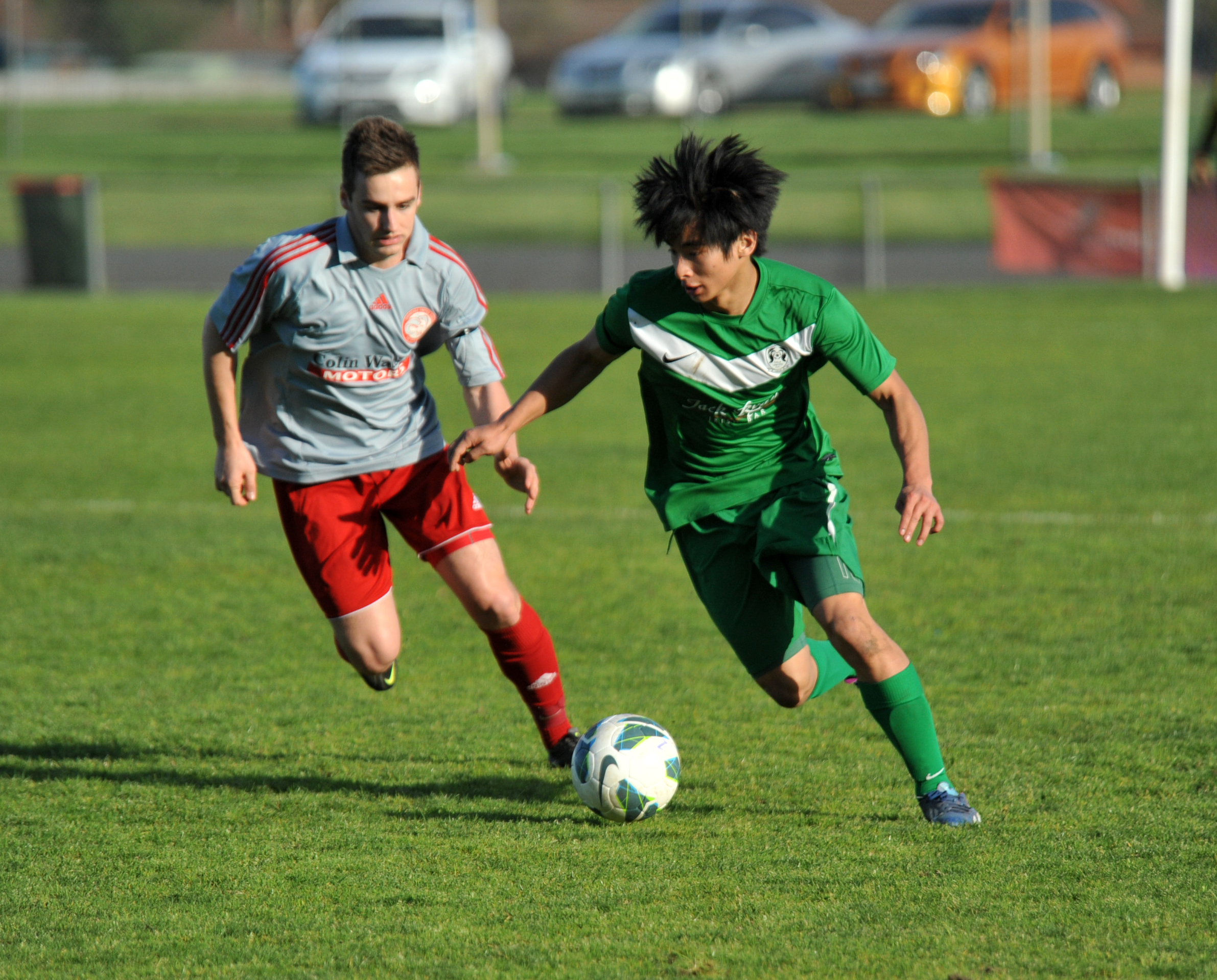 A NEW name will be added to the Gippsland Soccer League premiership trophy on Saturday when the final whistle blows at Latrobe City Sports Stadium.
Third and fourth-placed finishers Monash and Sale United usurped their more decorated rivals in semi-final football and each will be out to claim their first trophy in three decades.
Neither side has won the final four playoff in its 10-year history, and Sale City fell short of its first cup win in the Battle of Britain final against Churchill last fortnight.
The Swans last won the league championship in 1980, an accolade Monash is yet to accrue, while the Wolves have just two Battle of Britain Cups in the cabinet (1981 and 1983), leaving Saturday's final trophy for 2013 at a premium for each camp.
Monash president of 12 years Peter Dixon, who has yet to win a title in his tenure, said a debut grand final victory would "mean everything" to himself and the club.
"Twelve years ago when I took on the presidency we were probably a year from folding… (but) getting good people around the club (has made a difference)," he said.
"It's a fairly thankless task and you (do) play for some trophies.
"There will be no luck involved; if we play well we will win."
The grand final will pit the league's best attack against its most miserly defence.
Sale City conceded just 18 goals in 18 rounds, while Monash netted a whopping 61 for the regular season.
Monash has been the form side of the past two months, winning its final two regular season matches by margins of four and six goals respectively and accounted for defending champion Churchill at the weekend 2-1.
Sale too has been no slouch up front, putting six past Tyers and Newborough Yallourn United in rounds 17 and 18 respectively, and held league champion Moe United scoreless on Sunday.
Front men Coen Slaughter and Ty Christy have been scoring for fun at Monash, while veteran striker Jon Piefke poses the biggest threat for the men in green.
Wolves defenders Wally Noppert and Trent Felici will mismatched against the towering Swans striker who will be a target from set pieces.
The midfield battle is also tantalising.
Monash captain and golden boot winner Ash Birrell lines up along side Ethan Lawrence in the centre against the speedy duo of Tommy Nguyen and league best and fairest Ash Ross in a midfield bursting with potency.
Nguyen and Ross netted 17 goals between them of the club's 37 in the regular season, and must be contained for Monash to succeed.
Their combined tally, however, pales in comparison to Birrell's solo effort of 24 and the skipper will be keen to perform on the big stage come Saturday.
Sale defeated Monash 3-0 in round four, but had four put past it in a thrilling 4-3 return leg loss, its largest leak of goals for the season. Both sides are likely to be at full strength for the historic match.
Monash will also contest the youth grand final against Fortuna in a big weekend for the reinvigorated club.
The GSL elected to hold Saturday finals this year in order to avoid clashing with the Gippsland League's football netball finals on Sunday.
Nine clubs will be represented on grand final day across the grades.