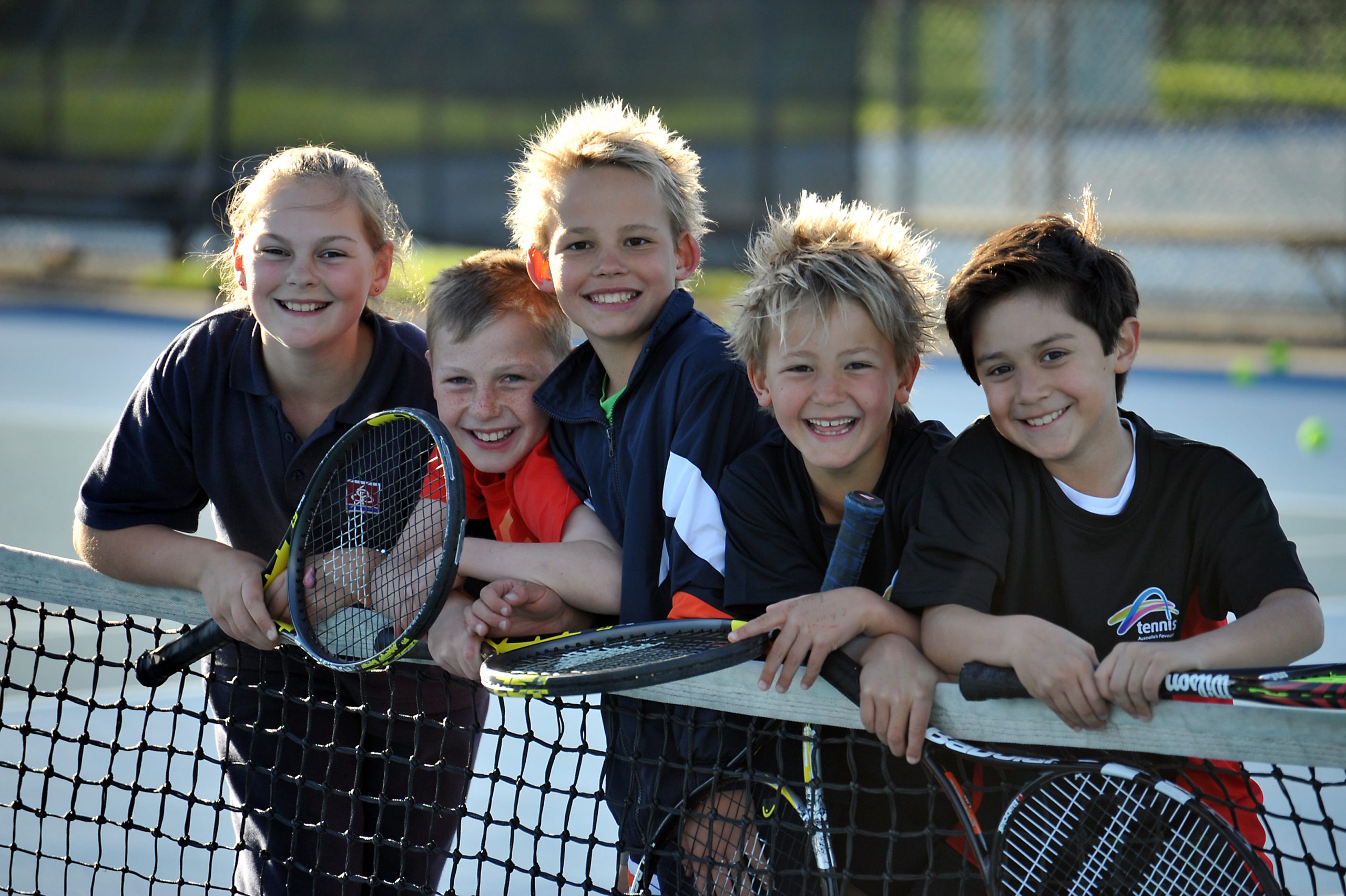 TENNIS
By samuel darroch
TENNIS Australia will be out to uncover the best juniors in the bush when Super 10s tennis returns to Traralgon next month.
The 10 years and under unisex teams competition was trialled at Traralgon earlier this year, giving bottom age players an opportunity to showcase their budding talent.
Super 10 coordinator and Traralgon Tennis Club coach Graham Charlton encouraged players of any ability to attend the Sunday, 13 October trial day.
"Get anyone to come along," he said
"I've got a few kids going to the tryout day that I've been coaching for three weeks and they're super talented.
"If you've got a kid who has got a bit of ability, can hit the ball over the net and would like to have a go, they could be the next Lleyton Hewitt."
This edition of the competition will see a country all-stars team, comprising the best players east of Melbourne, formed to take on the best metro has to offer.
"They'll pick a team to play a Melbourne side which is awesome… the Melbourne one is stronger and they're just trying to find talent in the bush," Charlton said.
"All the superstars are in Melbourne, they're trying to find stars down here and give people a chance to play; it's all about talent identification."
Four girls' and four boys' teams will be selected to compete over five weeks with the aid of an on court coach assigned to each individual team.
Tennis Australia coach and talent development manager Bernhard Goerlitz said it was a great opportunity for young athletes to compete in a professional environment.
"Super 10s aims to create a fun competitive environment for our younger athletes," he said.
"It is important they get quality matches for this stage of their development."
The format will see players compete in one singles and one doubles match in three rounds before taking part in state semi-finals and finals.
Weekly awards named after Australian tennis stars will be presented to players demonstrating specific attributes encouraging technique, movement, determination, tactics, focus and sportsmanship during play.
Players will also compete for once in a lifetime opportunities such as the chance to play in the national finals at Melbourne Park during Australian Open 2014, toss the coin at Australian Open matches and participate in on-court demonstrations.
Traralgon junior Damien Hough last year won the Hewitt Award for "competitiveness and hard work", and tossed the coin at the David Ferrer and Kei Nishikori round of 16 match at this year's Open.
The trial day will be held Sunday, 13 October at the Traralgon Tennis Complex from 2.30pm, with the competition to begin the following week.
For more information visit
tennis.com.au and follow the 'tournaments' link to super 10s.