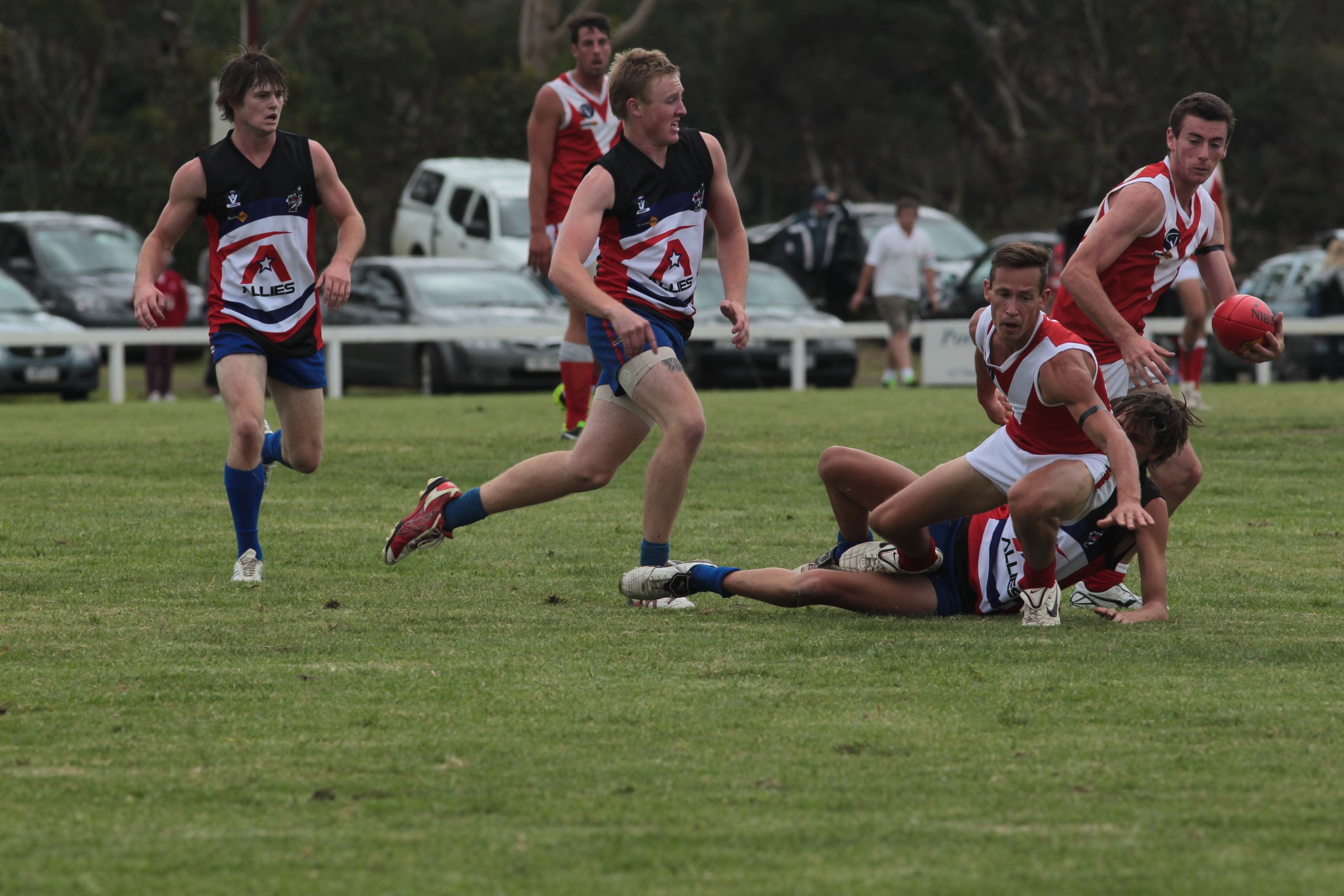 FOOTBALL
NORTH GIPPSLAND FNL
by SAMUEL DARROCH
YARRAM Football Club's bid to join the North Gippsland Football Netball League was rejected on Monday night, when it failed to secure a majority vote of seven from the league's 10 member clubs.
Yarram representatives met with several NGFNL clubs throughout the month to put forward their case for inclusion after a preliminary informal vote was tied 5-5, but failed to sway the outcome.
Yarram football operations manager Shane Richards said the result was "disappointing".
"We don't have any power or authority over anybody but ourselves; we can only do what's best for our members, players and club for the future so that's where we went," he said.
"For our sustainability we believed that was the best way for us to go.
"We're very happy North Gippsland gave us the opportunity to apply and we'd also like to thank the clubs for giving us an opportunity to talk to them and we'll just see where we go from here."
Richards said the club pursued a move to the NGFNL for its long term sustainability and believed Yarram would have solidified the league.
"We think we can bring a different approach to the league and help them with keeping their league strong with numbers, in this day and age you never know where you are with clubs, there's always people having trouble," he said.
Chief among the concerns for the existing member clubs were the potential impact of Yarram's inclusion on smaller nearby clubs, primarily Woodside, and the reintroduction of a bye in an 11-team fixture.
NGFNL president Gordon Bayley said he was not surprised by the outcome.
"It was split (by) the same clubs (for) the same reasons," he said.
"It's a pretty big thing to let a club in and not unreasonable to expect a vast majority should be in favour.
"We're always receptive to our league trying to improve itself and we would see Yarram as being a positive from a league point of view but the biggest concern would be the viability… particularly Woodside's vulnerability if they came in. We wouldn't want to see one club come in and another disappear."
Yarram has the option to appeal the decision with AFL Victoria Country, but the club would not comment about its intentions on that front.
The club will likely remain in the Alberton Football Netball League next season and faces a two-year waiting period before being allowed to re-apply.