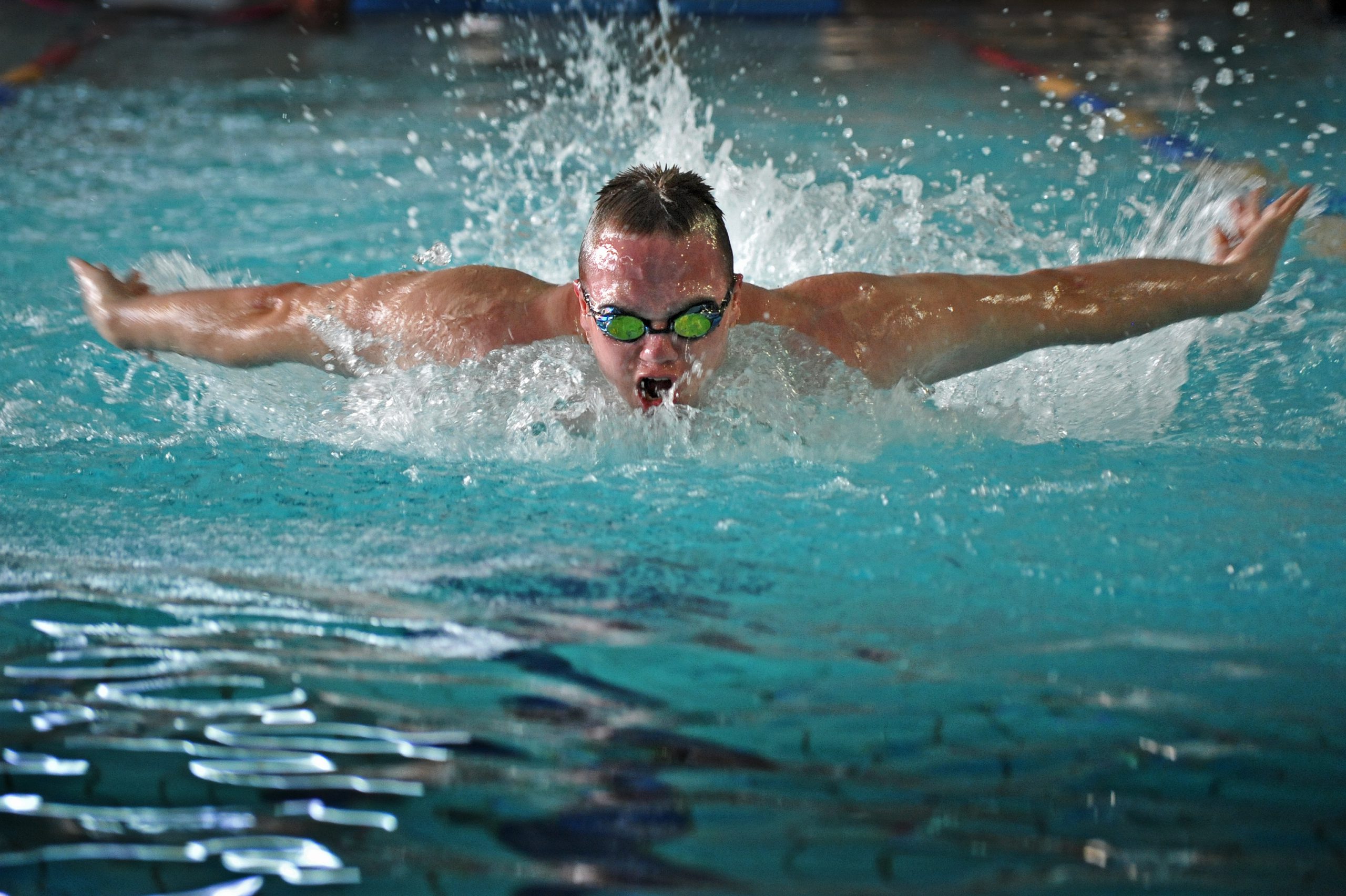 SWIMMING
by SAMUEL DARROCH
TEENAGE Gippsland Flippers Swimming Club member Philip Blunt is already making a splash in masters swimming.
The 18 year-old Newborough resident scooped up seven medals at the Australian Masters Games in Geelong this month – four gold and three silver – and shattered an Australian record in the 200 metre backstroke.
Blunt also sharpened Victorian record times in the 800m freestyle, 200m butterfly, 100m fly and 100m backstroke in an outstanding meet.
While traditionally an event for athletes aged 30 plus, age groups begin at 18 to 24 for swimming at the Masters Games – Blunt's preferred competitive domain.
"(I entered) just to see what it was like because it's my first year joining masters – I joined when I turned 18 – and… it was really fun," Blunt said.
"There's a lot of older people willing to give experiences and talk to you about everything.
"I found it a lot more social. When you get to high levels in competitive swimming it's pretty much just every man for themselves, there's not that much communication, (but) in masters swimming it's more about having fun and seeing what you can do and it's just a lot more enjoyable."
Currently in the midst of his VCE examination period, Blunt dropped down from 10 training sessions a week to four this year in order to focus on studies.
Cutting back did nothing to slow the speedy student down, with his masters times close to those he recorded at his peak.
"It was a surprise with my training, it was a huge surprise to see where my times were at," he said.
The team Victoria swim captain said he would get back in the pool more regularly following exams with an eye to next year's national age and open championships, as well as the Australian Masters Swimming Championships in Rockhampton.
"Pretty much get exams over and done with and get back in to training and see where I can go," Blunt said.
The accomplished athlete's accolades go well beyond his achievements in the pool.
Blunt was recently acknowledged with a School Sport Australia fair play and sportsmanship award for his commitment to assisting younger athletes at swimming meets and carnivals.
Flippers teammate Peter Wilson brought home bronze medals in the 50 to 54 years 50m butterfly and freestyle events at the games.
The Gippsland Flippers Masters Club swims on Sundays and Wednesdays at Moe, Morwell and Churchill.
For more information about Gippsland Flippers swimming phone Sue Graham on 0415 751 145 or 5127 5743.