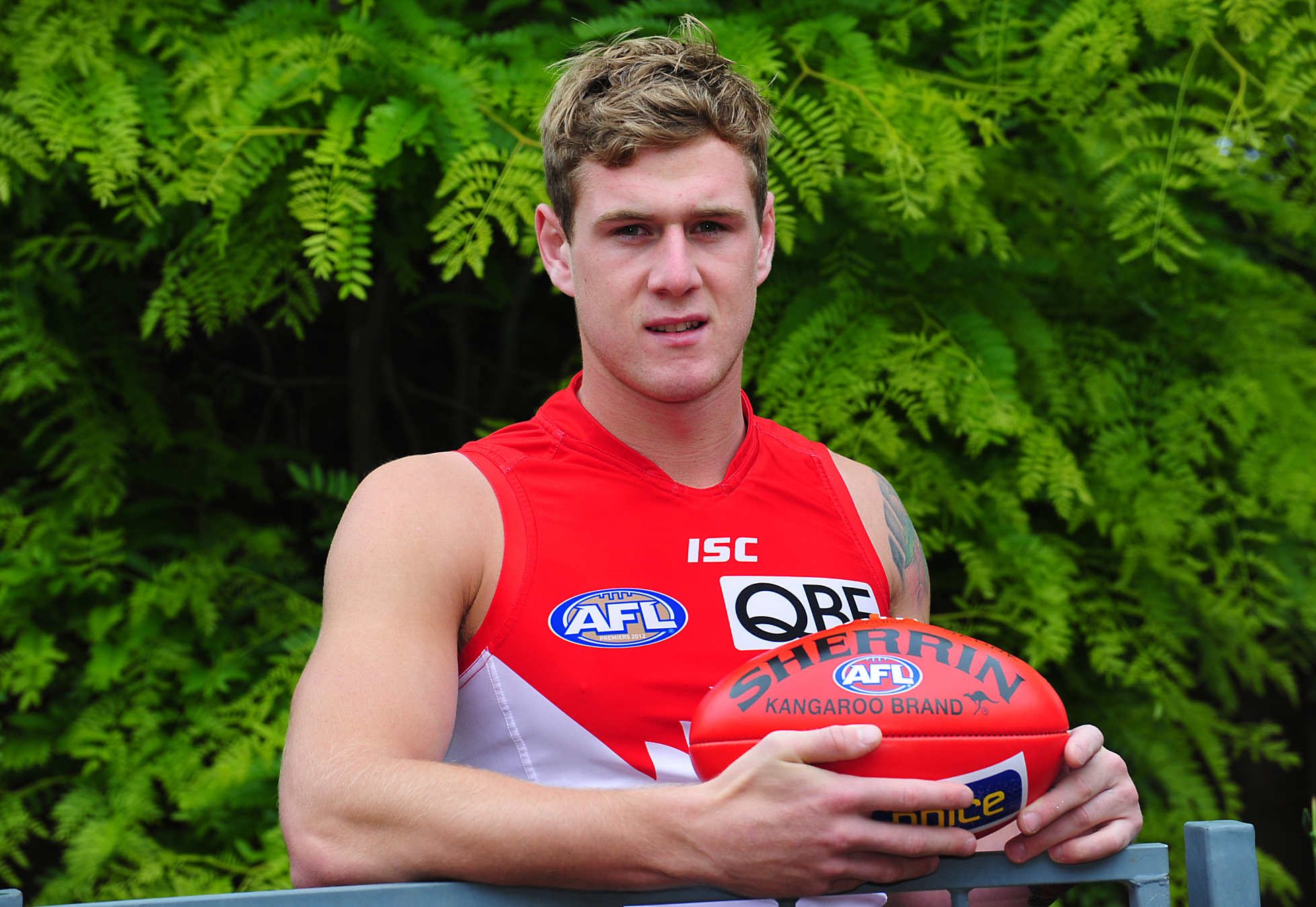 football
by samuel darroch
A STELLAR season with the Sydney Swans reserves team has brought former Gippsland Power captain Tim Membrey to the brink of an AFL call-up.
Membrey kicked 32 goals in 15 games for the Bloods' seconds this year, including five in their 12.9 (81) to 10.13 (73) NEAFL grand final loss to Brisbane last month, and is considered by many to be on the cusp of a senior debut.
The 19 year-old medium forward has made the emergency list on about eight occasions but is yet to break through for a top grade cap which, with a host of injuries in the squad, could have come on the biggest stage of all had the Swans conquered Fremantle in the preliminary final.
It was not to be, but with a year of full-time football under his belt Membrey is poised to make his mark in 2014.
"It's just been a dream since (being) a young fella growing up. Now it's actually at my feet and I can do something about it, it just makes me more hungry to get out there and make my debut and go from there," Membrey said.
"It seems close on paper but to me it still feels like I'm a fair way off; there's a lot of players injured at the moment.
"I want to come back, attack pre-season and really put my name up this year. I've had my first year, I know what it's like and I know what they expect so I've just got to keep working on my game and improving."
Living in Maroubra 10 minutes from Swans headquarters, and five from Sydney's pristine beaches, the ex-Traralgon premiership player has gradually eased into the hustle of city life and professional sport.
The transition was made smoother still by the Swans' mentor program, which placed Membrey under the wing of dual Brownlow Medallist Adam Goodes.
"The culture there is just amazing," Membrey said.
"There's players there as good as Adam Goodes and Jarrad McVeigh and they're willing to just have a chat to you and take you out for lunch because they know what it was like in their first year."
An advocate of honest feedback, Goodes took a shine to Membrey's humble attitude and relentless interrogation of coaching staff for advice and guidance.
Goodes, along with development coach Nick Davis, reviewed Membrey's game footage with the 19 year-old weekly, identifying his strengths, weaknesses and areas for development.
"I don't just want to be told how good I'm going I want to be told what I need to improve on," Membrey said.
"Goodesy picked up on that and that's sort of how we got to be close because he was able to tell me."
The champion Swans stalwart spent much of 2013 sidelined through injury, and as such had more time for his protege.
"I spent a fair bit of time with him and we built a pretty good relationship, even still to now I'm still in a bit of shock to be good mates with the guy," Membrey said.
"If I have any problems I'll give him a text and I used to before games go over to his house for dinner on Friday night. It was pretty amazing just sitting there and chatting to him about anything and everything."
Currently working on building his fitness before preseason begins next month, the budding forward believes his playing future may be further up the ground, particularly with the addition of Lance Franklin to the roster.
Gippsland Power talent manager Peter Francis believes Sydney would look at the Gippslander as a potential replacement for Ryan O'Keefe when he retires, an iconic figure Membrey said he would love to emulate.
"If I get the fitness up I sort of want to play like a Ryan O'Keefe. He started his career as a half-forward, built his tank up and got fit and now he's been an elite midfielder for five or six years," Membrey said.
"He's an absolute workhorse and that's someone who I try to look up to at the club."
For now the TEDAS junior is enjoying the company of family and friends on the home front, back to reality after a surreal year north, and is still coming to terms with his meteoric rise.
"Walking in to the locker rooms and there's massive names there like Jude Bolton and those types of players you just think 'how lucky am I' to be in this position with the opportunity to learn off the best," he said.
"I hope one day there can be young players walking in to the club and see me there and that's what I strive to be."