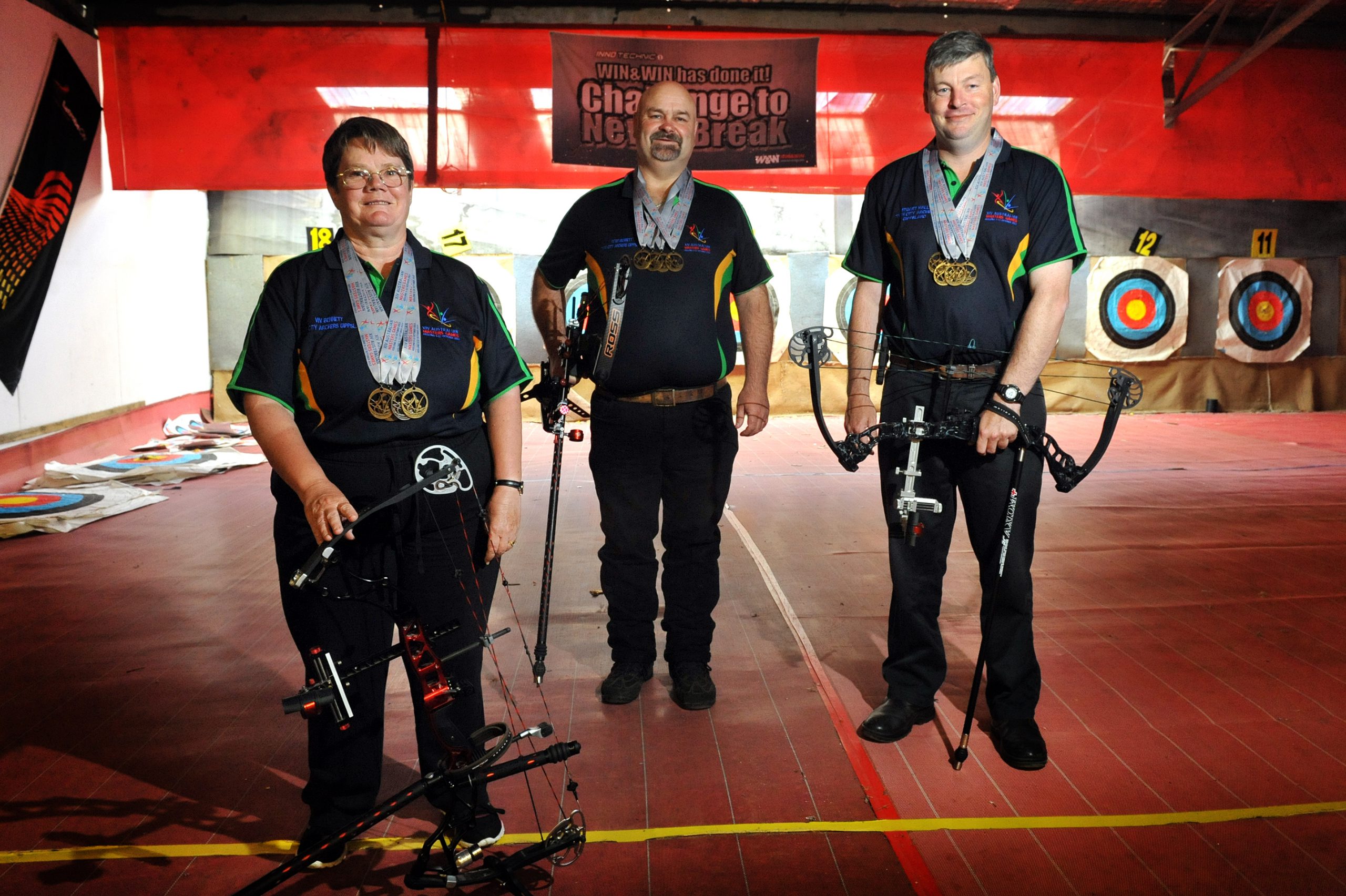 archery
By samuel darroch
TWIN City archers Stuart Hall and Viv and Peter Bennett returned from this month's Australian Masters Games in Geelong with an incredible haul of 12 medals from a combined 12 events, 11 of them gold.
The Moe trio contested four disciplines each over seven days of shooting and were scarcely off target, sweeping the medal pool dry with four gold each to Hall and Peter, while Viv collected three gold and one silver.
Masters Games first-timer Hall, who took up archery in January, said the over 30 sporting festival was a nice change of pace from the normal state scene.
"It was fantastic shooting against some of Australia's best archers which you don't always get on a Victorian level," he said.
Hall blitzed the 30 to 39 age category all week and registered an impressive 1646 total over two days in the target compound competition, keeping cool throughout the entire event.
"Just concentrate on shot execution, make sure you focus on what you're doing and not what's going on around you and that keeps you focused," he said.
The result, combined with the ever-consistent Bennetts' haul, was another significant step forward for the well-performed Morwell club.
"It's fantastic for the club, the more success we have we might be able to get more members and people who want to do it," Hall said.
"It's a worthwhile event and I think any person over 30 should go and have a go."
The games were held from 5 to 12 October.