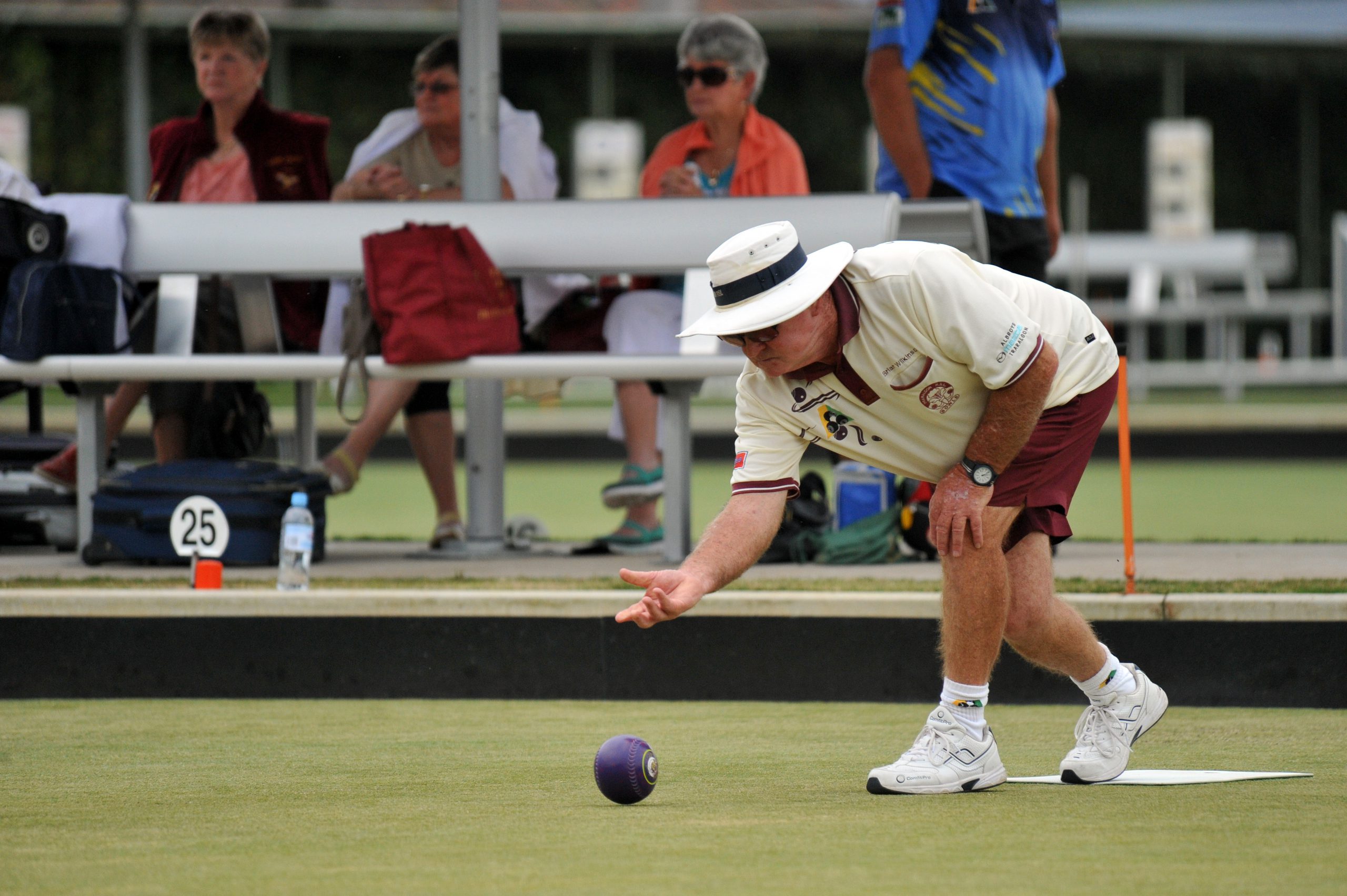 LAWN BOWLS
STRZELECKI REGION
WEST Gippsland claimed regional bragging rights over South Gippsland last Thursday with three out of four victories in the 60 plus Strzelecki regional championships at Traralgon Bowls Club.
Korumburra bowler Bill Dilg was the only South Gippslander to win a tie on the day, defeating Traralgon RSL's Brian Wilkinson 21-10 as the West went wild.
In her first appearance at over 60s regional level Margaret Ratcliffe of Drouin blitzed San Remo's Dianne Coleman 21-6 and will fly the Strzelecki flag at the next level, her greatest representative honour since reaching group level about 12 years ago.
Ratcliffe said the scoreline belied a back and forth battle, where consistent draw bowling saw her across the line.
"Diane played very well, the score did not indicate the game… it was very nerve wracking," she said.
"You come up here and think 'just go and play and whatever happens happens', and that's exactly what I'll do at that (next) level."
Ad hoc Yallourn pairing Barry Daley and John Hannant continued their run of success, defeating Gary Hardy and John Sutcliffe by 10 shots.
The duo, who came together after Daley's original partner withdrew on medical grounds, earnt an early break and never relinquished the lead.
"In pairs you have got to get a good start and I felt I bowled pretty well today to get us a start and Barry finished it off," lead bowler Hannant said.
"The match was competitive all the way through but we just got a break and when you play 15 ends of bowls you haven't got long to catch up… fortunately we got our nose in front and kept it there."
The Yallourn men survived a scare in the semi-finals at Trafalgar when skip Daley pulled off a clutch shot to stay in the match, and they have since recorded two comfortable victories to advance.
Drouin twosome Denise Hamilton and Maureen Leighton rounded out an excellent day for the west with a 16-11 triumph over Glenda Trotman and Joy Todd of Leongatha.
Hamilton and Leighton picked up three shots on the final end to put the result beyond doubt and ensured West Gippsland left Traralgon with the spoils.
West Gippsland Bowls chair Mal Grant said it was always nice to thwart the southern rival.
"It's always been a very keen competition and an excellent result for West Gippsland… there's always a rivalry," he said.
"The sportsmanship has always been very good, the bowlers are out there to win but at the same time they play in the right spirit."
RESULTS
Men's 60+ singles Brian Wilkinson (Traralgon RSL) WGBD lt Bill Dilg (Korumburra) SGBD 10-21
Ladies 60+ singles Margaret Ratcliffe (Drouin) WGBD def Dianne Coleman (San Remo) SGBD 21-6
Men's 60+ pairs Barry Daley and John Hannant (Yallourn) WGBD def Gary Hardy and John Sutcliffe SGBD 17-7
Ladies 60+ pairs Denise Hamilton and Maureen Leighton (Drouin) WGBD def Glenda Trotman and Joy Todd (Leongatha) SGBD 16-11