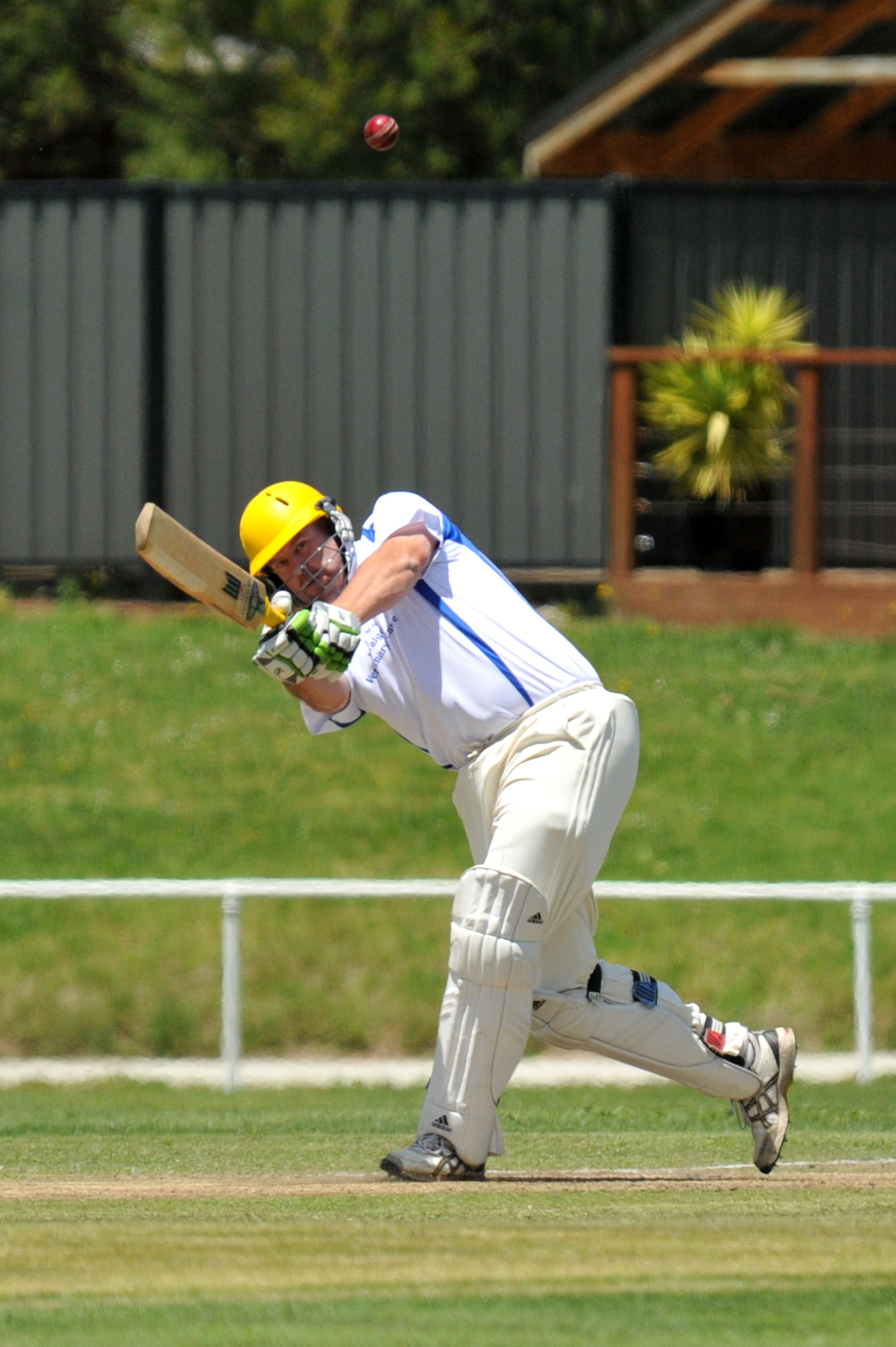 CRICKET
TDCA
EX Students opening pair Lee Stockdale and Greg Munro created history in the second day of the Neilson Builders Cup fifth round, breaking a 30 year-old Traralgon and District Cricket A grade opening partnership record on Saturday.
The previous record of 245, posted by Imperials' Danny Mobourne and Terry Hunter in 1983/84, was eclipsed by Stockdale and Munro, who combined to smash a sensational 257 to lead the Sharks to a 10 wicket triumph.
Skipper Stockdale was 135 not out while Munro was 112 not out when stumps were pulled.
The TDCA competition will be shuddering at the ease of the Sharks' victory, who are circling for a back to back assault.
Gormandale v Centrals
RESUMING at 6/56, still needing 114 to win, Centrals added just 34 runs to be dismissed for 90.
Stuart Anderson and Shaun Barbour each took four wickets, while Adam Brady nabbed two.
Jarrod Allan made 26 in the dismal Centrals chase. The Tigers batted out the day and finished at 8/118 on the back of 41 from Anderson, while Corey Pollard bowled a sensational spell of 4/9.
Raiders v Toongabbie
NEEDING 233 to win, Raiders got off to a good start of 41 before Mark Andrew fell for 15.
Liam Maynard fought hard for 29 but wickets fell regularly and, at 5/86 with Brad Knowles back in the shed, Raiders were in deep water.
Tim Darby (19) and Chris Stanlake (37) added 46 for the sixth wicket but that was the end of the challenge as Raiders were dismissed for 159. Matt Golding produced a man of the match performance to take 5/55 to go with a century last week.
Glengarry v Traralgon West
WITH just over 100 to win Glengarry set about the task in a positive manner and was rewarded with a big win.
Sam Marks (39), Hayden Ross-Schultz (45), Ben Julin (52) and top scorer Ben Marks (74) combined to help the Magpies amass 8/235 declared.
Jon Bell was best with five wickets for Traralgon West.
With 36 overs left to bowl Glengarry went after an unlikely outright and nearly pulled it off.
Traralgon West stumbled to be 6/24 in their second innings but held on to reach the close of play.
Rovers v CATS
CATS required another 142 to win but at 2/16 looked to be in trouble.
After two early breakthroughs there was no joy for Rovers as the CATS batsmen took control.
Captain Barney Webber was superb with a brilliant 106 not out.
Jamie Cochrane (38) and Corbin Sutherland (38) also contributed as CATS declared at 6/209.
Todd Mann and Fazz Hasan each took three wickets.
Batting a second time Rovers made 6/150. Dean Gillard (81) and Simon Duff (44) were amongst the runs.
B grade
Centrals 134 (B Doble 41, B Howlett 28, G Foenander 3/12) def by Gormandale 163 (MR Brown 80*, D Doble 3/18); CATS 75 (C Beaver 25) def by Rovers 8/154(cc) (M.Whitechurch 44, G Foster 3/24); Toongabbie 3/132 (K Stoddart 51*, L.A Linton 2/19) def MTY Raiders 48 (K Stoddart 4/17 J Riley 3/13) and 42 (LA Linton 28* K Stoddart 6/23); Traralgon West 103 def by Glengarry 137 (D/little 6/29); Ex Students 4/153 (J.Gilmour 67, C McQuillen 2/16) def Churchill 8/148(cc) (R Jellis 34, D McGregor 3/24, J Beani 3/42)
C grade
Ex Students 7/185(cc) def Toongabbie 142; Churchill 96 def by Imperials 3/112; Rovers 9/146 def by Centrals 149; Traralgon West 8/208 def by Glengarry 7/228