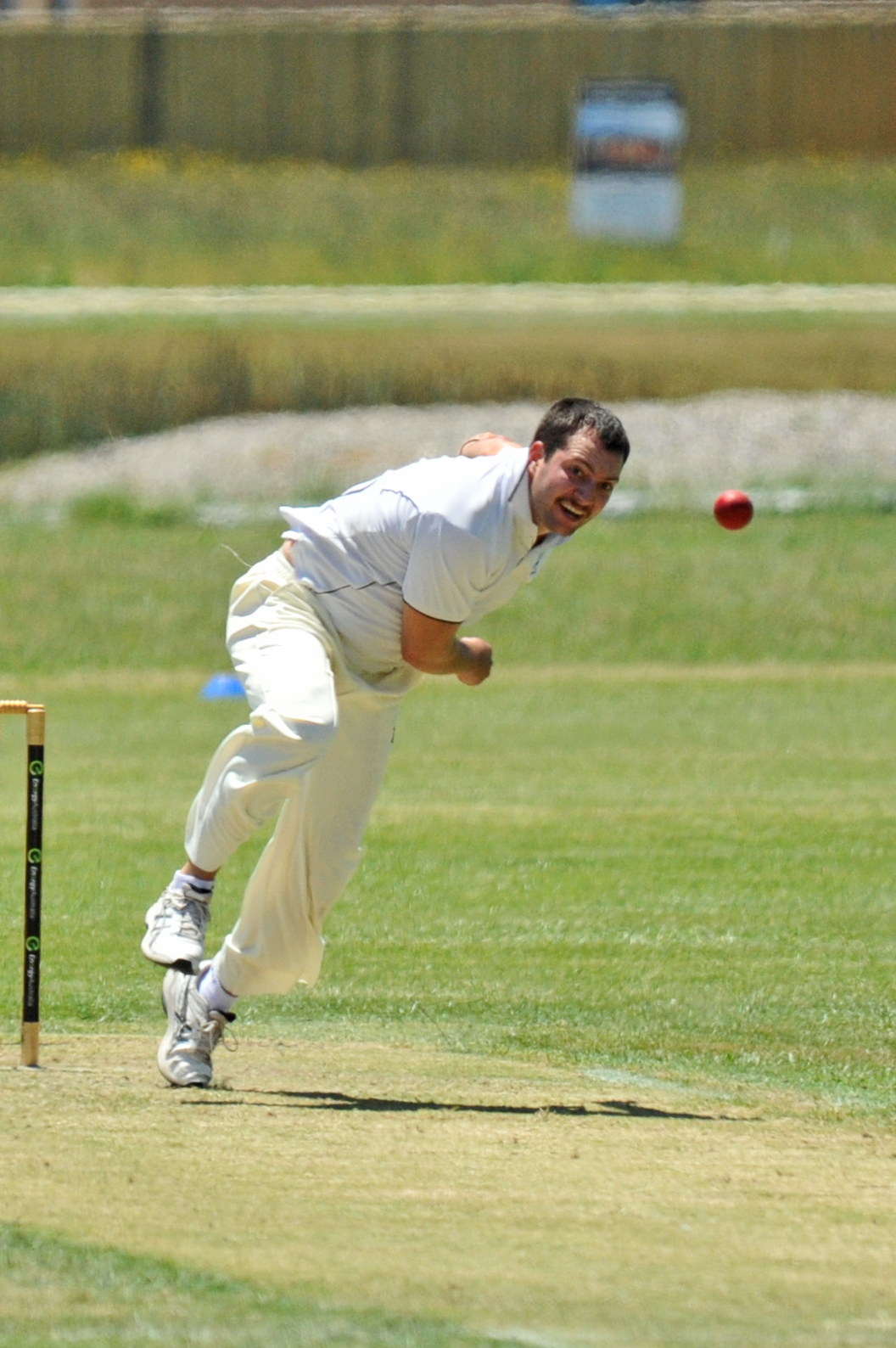 CRICKET
CGCA
AARON Walshe played a lone hand of 54 against Thorpdale, as his Moe team mates made starts only to collapse around him on day one of Central Gippsland Cricket's eighth round.
Paul Cake managed to eke runs out with the tail, compiling an unbeaten 42, while Morgan Clark (2/20) and Jason Richardson (2/24) were the standouts with the ball.
Moe reached 190 before being bowled out, and Thorpdale is currently 0/27 in reply with Shannon Pickering and Kayne O'Connell the not out batsmen.
Morwell batted first against Latrobe and was in early trouble as only two of the top seven posted double figures.
Jesse Giardina's 37 was the best score of the innings as the Tigers folded for 130.
Jamie Brierley (2/27) and Brendan Evans (2/38) did the damage to the top order while captain Anthony Bloomfield mopped up the tail with 4/14.
The Sharks started well in the chase before losing three quick wickets.
Bloomfield fell for 32 before Kaushik Aphale and Tim Cranwell made it to stumps unbeaten.
Yallourn North made 177 in an innings that saw most bats get settled only to throw away their starts.
Josh Keyhoe's 37 was the best individual effort of the innings.
Joel Crosbie took 3/22 to restrict the Bombers to a chaseable total before the Tigers reached 0/21 in reply.
Crosbie and Brett Pedlow are the not out batsmen.
Trafalgar had the bye.
Second grade
LATROBE defeated St Vincent's by 107 runs after the Sharks posted 3/253.
Michael Zomer (78*) and Matt Brewer (70) were the dictators in a huge total.
The Saints were never really in the hunt and were bowled out for 146.
Jacob Allott, Ryan Francis and Michael O'Brien made starts but were unable to counter the bowling of Jon Hayes (4/43) and Trent Roberts (4/41).
Stacey Puts hit 77 for Moe as they ran out winners against Thorpdale, 188 to 133.
Damon Bednarski took 4/10 for the Lions while Luke Mulqueen grabbed 3/19.
Morwell defeated Newborough, despite stumbling to 141 with the bat.
The Tigers made up for it with the ball, rolling the Bulldogs for 104.
Keith Soden took 4/38 and Dean White 2/6 to ensure the victory, while David Reynolds was Newborough's best with 3/26.
Trafalgar and Jeeralang-Boolarra played out a thrilling tie in which both teams scored 141.
Glen Smith's 37 was the Panthers' best while Peter Gilpin took 4/25 with the ball.
Rhain Howarth-Ross hit 67 but it was not quite enough to get the Ships home as Liam Durkin and David Bremner stood tall with three wickets each.
Jed Alexander, Dave Woodall and Jarrod Speed all made it to 40 as Mirboo North ran up 236 against Yallourn North.
Shane Galea and Stephen Pearson were the only resistance as the Bombers were rolled for 130.
Clinton Brooker and Damien Turner took three wickets each.
Rawson had the bye.