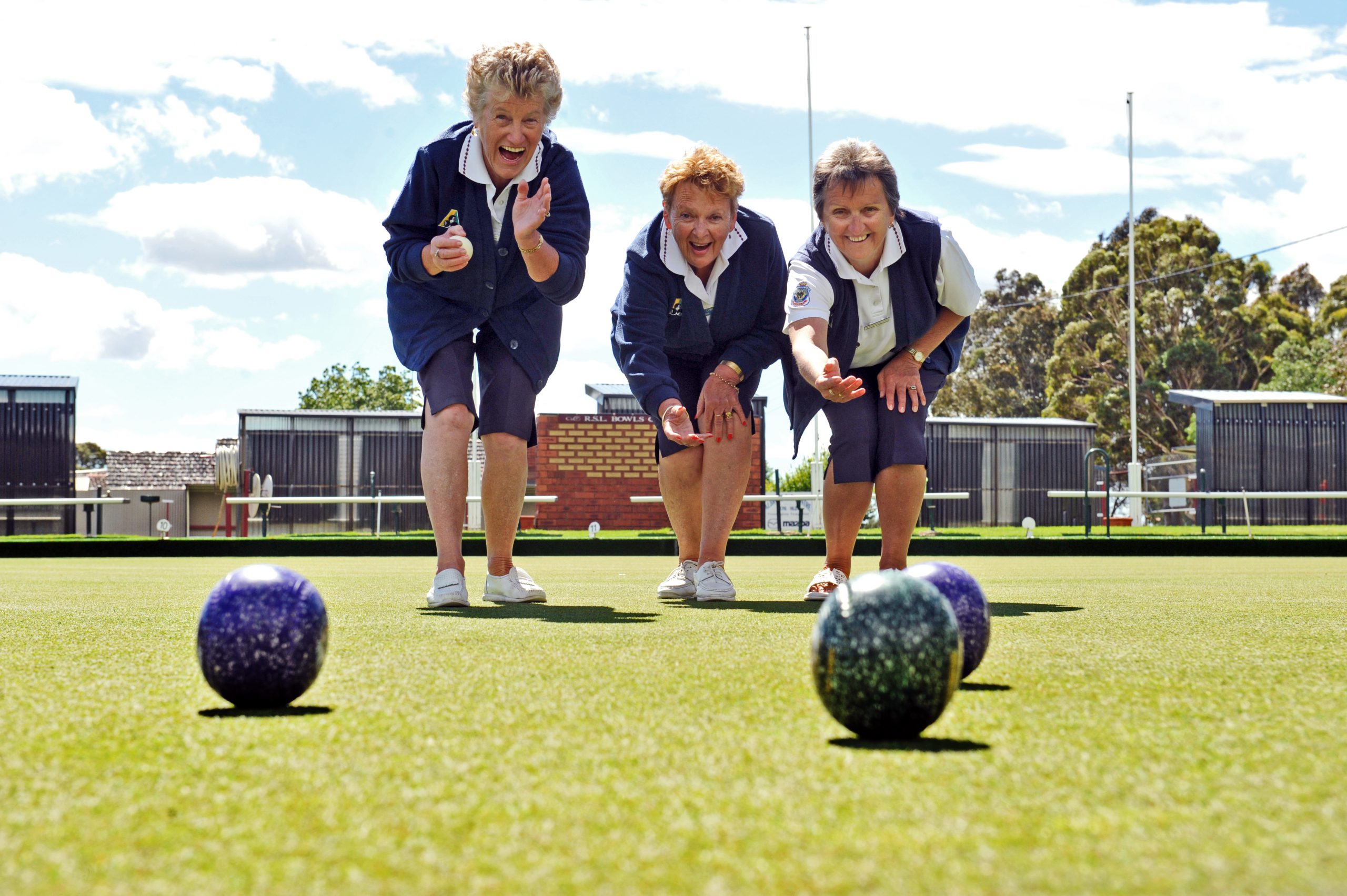 LAWN BOWLS
By samuel darroch
TRARALGON RSL had the West Gippsland women's state triples lawn bowls title in the bag before the final even began.
All that was left to decide was which club trio would go on to face arch nemesis South Gippsland in February's Strzelecki final.
After a hard fought battle that went down to the 18th and closing end at Trafalgar, skip Margaret Gibbins, lead Shirley McKenzie and Rosie Lorenz edged out a 14 to 12 shot victory over clubmates and 2011/12 state quarter-finalists Diane Hilsley, Margaret Morley and Pat Lahore.
"It was very nerve wracking actually playing your own girls, but we were really pleased because we knew the RSL was going to win either way," Lorenz said.
A last minute change of personnel saw newcomer McKenzie drafted into the team as lead, complementing the steady Lorenz and left handed skip Gibbins.
McKenzie, a student of Lorenz, said her first West Gippsland final was cause for plenty of butterflies.
"It was pretty daunting actually, but I enjoyed it because I've got two good friends who take me on board and help me along all the time and help me with what I'm doing wrong," McKenzie said.
Teacher Lorenz, a former 60 plus state singles champion, was full of praise for her prolific pupil.
"Shirley is my star pupil… she's certainly going to overlap me," Lorenz said.
"She is a very good lead and if you've got a good lead she sets the head up for you, then it's just up to Margaret and I… it is a strong team."
The threesome won through to the final with victories over Traralgon RSL in round one at Yallourn, and Traralgon in the semi-final, also played at Trafalgar.
Gibbins, who celebrated her birthday with a win in the West Gippsland showdown, said it was an honour to represent her beloved club at the next tier of the state competition, emulating her state doubles effort last year.
"It's wonderful, it really is. It's not just West Gippsland, we're representing our club. We're only a little club – we have very small numbers – but the ladies and the men have been very good with the state events," Gibbins said.
"I'm really excited about the fact that I'm here again… and to have two friends with me that's the best part."
The women will face off against South Gippsland on 9 February in the Strzelecki final, which will be played at a West Gippsland grass venue.
"We're just looking forward to the next round… we're very hopeful we'll continue our winning streak and head up to Bendigo for the state finals," Lorenz said.