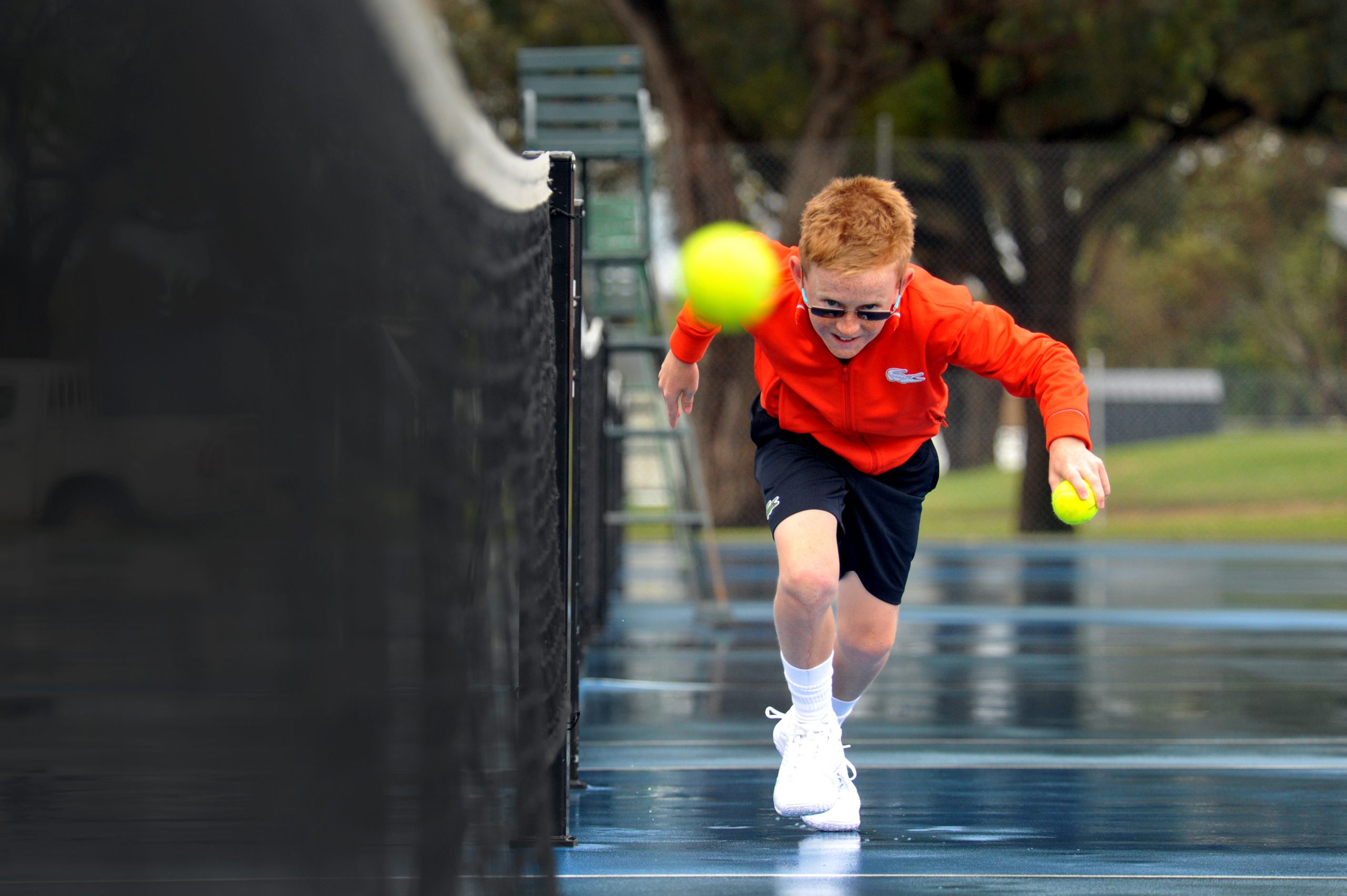 TENNIS
By samuel darroch
FEW people get the chance to take centre court at the Australian Open, but Tyers' Nathan Harbridge is poised to do just that next month.
The 13 year-old has been selected as one of 380 ballkids for the first tennis grand slam of 2014, emerging from a field of 2500 applicants and a trial process dating back to March.
With ambitions to play professional tennis, Nathan hopes to follow in the footsteps of Roger Federer, Lleyton Hewitt and Pat Rafter, who were all ballkids early in life.
"I wanted to be a ballkid for the experience and I want to be a professional tennis player, so I thought it would be a way to see what I need to do and meet my heroes," Nathan said.
The Flinders Community College student has undergone rigorous training in the build up to the open, and was this month engaged in the December Showdown Australian Open wildcard qualifiers at Melbourne Park.
Having spectated day one of the open for the past five years, Nathan said it would be a thrill to be in the thick of it this time around.
"I'm pretty nervous (but) really excited, I can't wait… it's a privilege to be a ball boy (at the open)," he said.
Nathan will have the best seat in the house, crouched at the net throughout the tournament, but there will be little time for relaxation.
The avid tennis player said his ballkid duties were physically more demanding than actually participating in a match.
"For me there's more running involved because I'm at the net, I've got to keep running across," he said.
"It's very challenging because the heat – if it's a 30 degree day, on the court it will be 35 – so it puffs you out a lot."
The ballkid squad has been hard at work on their skills, technique and behaviour, which is underscored by a complex protocol system, to prepare for two weeks of duty in January.
"You need to be able to roll, have communication, good concentration and be quick off your feet," Nathan said.
While he has no control over his roster, Nathan is hopeful of drawing a match with one of his idols – Gael Monfils.
"He just has a lot of fun when he's on court," he said.
The Australian Open will run from 13 to 26 January at Melbourne Park.