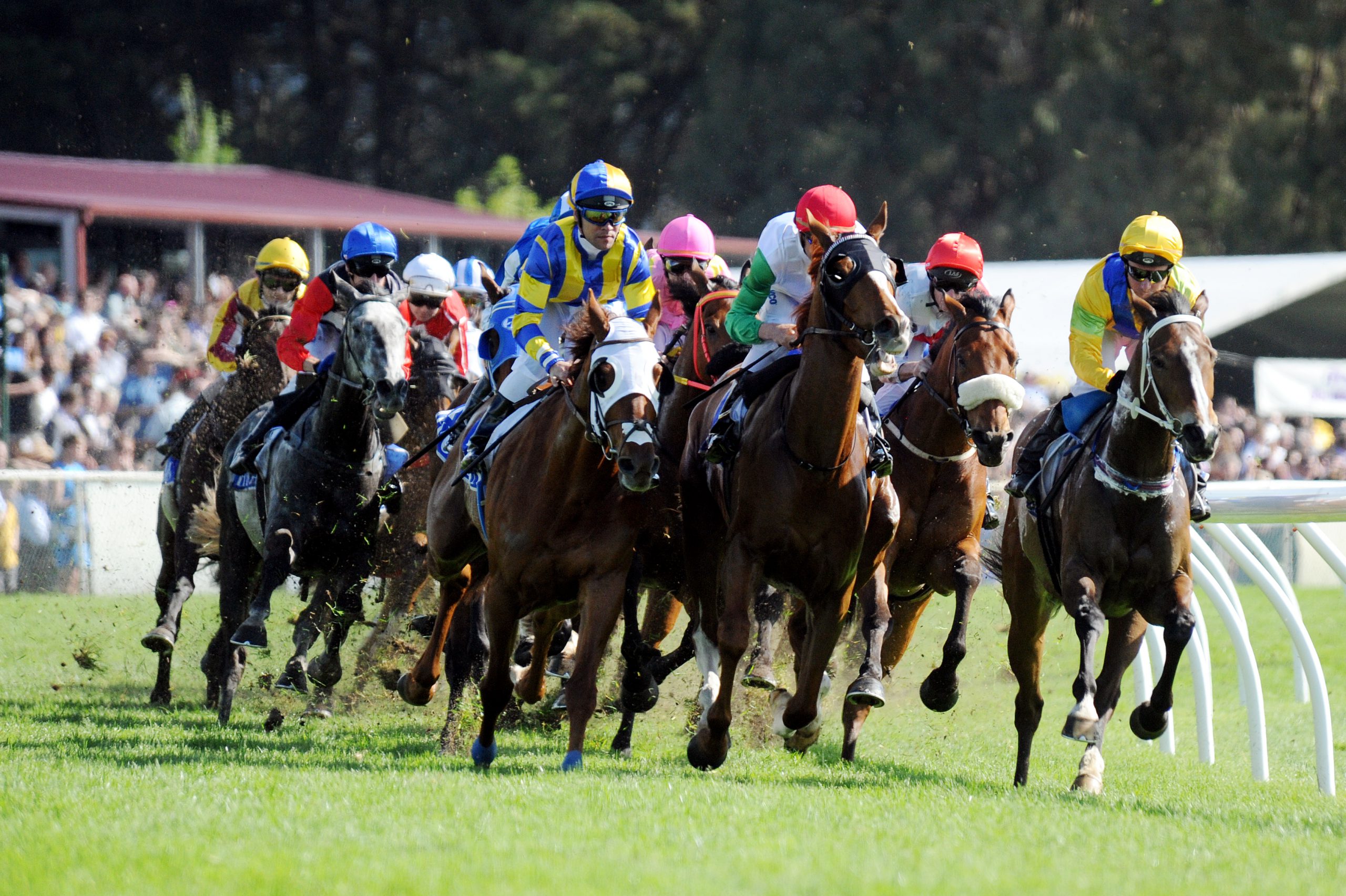 RACING
By samuel darroch
MOE Racing Club's redeveloped surface faced its first road test this week.
Half a dozen horses had a gallop on Monday, followed by about 20 on Tuesday, with no ill effects to turf or trotters observed.
Pending the final seal of approval from Country Racing officials, the all-weather terrain course is on target for its scheduled 18 February return to racing, according to MRC chief executive David McKinnon.
"We're where we expect to be. The track has had substantial time to consolidate, which it has done, and we're very pleased with the results," McKinnon said.
"The trainers that went over it were very pleased with the surface and it's looking very good as we would expect at this point in time.
"The grass has grown and the root system has taken very well, evidenced by the fact that the 20 horses that went over it made little difference to the surface."
The club is currently following Racing Victoria's six-week return to racing program, which entails barrier jump-outs in simulated race conditions next week, and an official trial meeting on 21 January.
McKinnon said there may be between 10 and 20 trials depending on the number of local trainers entering runners, giving the surface a significant workout with consistent thoroughfare throughout the day.
Industry officials will attend the meeting, which will be timed and televised, and McKinnon expects them to "tick off" on the track's suitability for its first formal race meeting for about two years.
"It's highly likely at this stage (that they will approve the track condition)," he said.
In a boost to the cultivation period, which began after the last of the grass was laid in June, weather patterns over Christmas yielded an abundance of rain which accelerated grass growth to optimal levels.
Racing Victoria has already signalled its confidence the track will be ready and able to accommodate an engorged schedule in 2014, and is negotiating for the club to host extra race meetings, shifted from other venues due to weather, in March.
"We expect that to be the status quo going forward, that the surface will stand up extremely well and we'll be getting some transferred meetings from race courses that won't be able to sustain a large amount of rain," McKinnon said.
After the relocation of 20 race meetings from Moe since 2010, which prompted the club to embark on a $4.5 million overhaul, and the cancellation of three consecutive Moe Cups, McKinnon said there was an air of eager anticipation around the club now that racing is imminent.
"There's certainly a bit of a buzz around the club obviously, having been without racing for nearly two years by the time we get back on track," he said.
"We're very excited to be back to racing because that's our core business and what we want to be doing, and around the town a lot of people will be happy to see racing back at Moe.
"It is looking good, we're very pleased with the way it's coming up."
MRC outlaid $3.04 million for the redevelopment project in October 2012, in conjunction with $1.2 million from the State Government and $260,000 from Racing Victoria.
When fully recommissioned Moe will host 14 race meetings per season and is now available to host meetings transferred from other tracks.
Moe's original return to racing date in November 2013 was pushed back as part of a cautious approach to preserve the new surface, which features a sand based profile and improved drainage system.