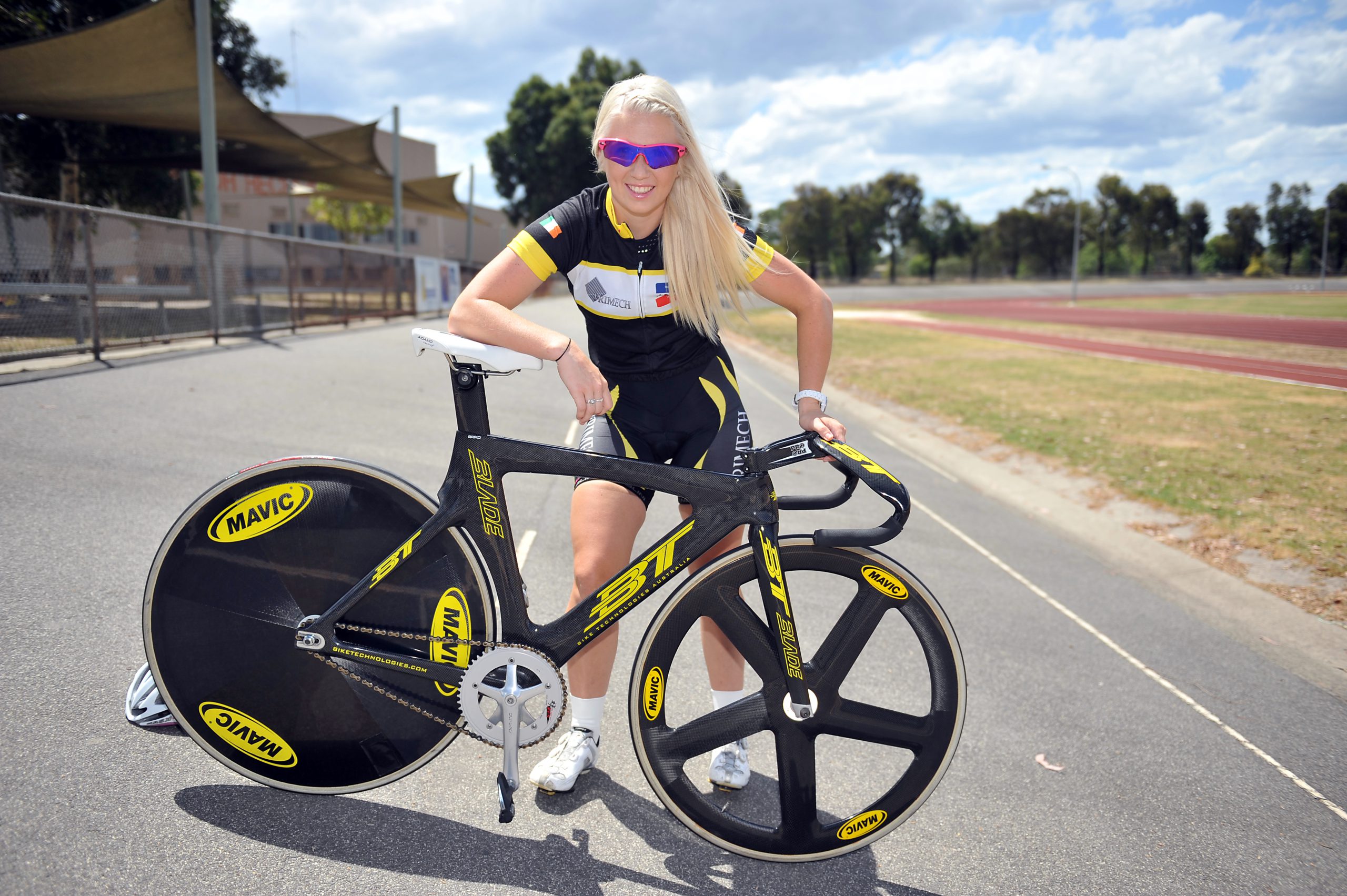 CYCLING
by SAMUEL DARROCH
TRARALGON cyclist Shannon McCurley's Olympic dream gained serious momentum last month when she bested a quartet of junior world champions twice in as many days at the Devonport Carnival in Tasmania.
The Australian cum Irish national rider brought in the new year with a revolution, leading home an A grade scratch race field containing world beaters Amy Cure, Georgia Baker, Macey Stewart and Josie Talbot in five minutes and 34.75 seconds.
McCurley repeated the dose on day two of the carnival, using her sprint finish firepower to win the second scratch race – where the top five placings were replicated exactly – en route to a total of three scratch victories in four Christmas carnival races.
The golden performance followed a pair of thirds amid Olympic quality fields in the corresponding event the year prior.
The 21 year-old, who will begin chasing qualification points for the 2016 Rio de Janeiro Olympic games on the European circuit from July, said the encouraging result was a perfect start to the season.
"I was stoked. I was pretty happy to knock off some of the big names and with how my form was for so early in the season," she said.
"That's still my main goal (the Olympics). Qualifying for the points starts two years out so it's good to start with a few good rides."
The Devonport meeting is home to the world's richest wheel race handicap, which was won by Cure, but the scratch standings were all that mattered to McCurley.
"The main event for me and the top riders is the scratch race because you're all off the same mark," she said.
"I was just lucky enough that I've got a much stronger kick than the other girls at the moment."
The 2008/09 Victorian track cyclist of the year jetted off to Hong Kong on Tuesday to compete in an international scratch race, points race, Keirin and sprint as she builds toward another season abroad.
Prior to the Devonport Carnival McCurley enjoyed a good hit out at the Melbourne Cup on Wheels, where she raced alongside inspirational Olympian Anna Meares.