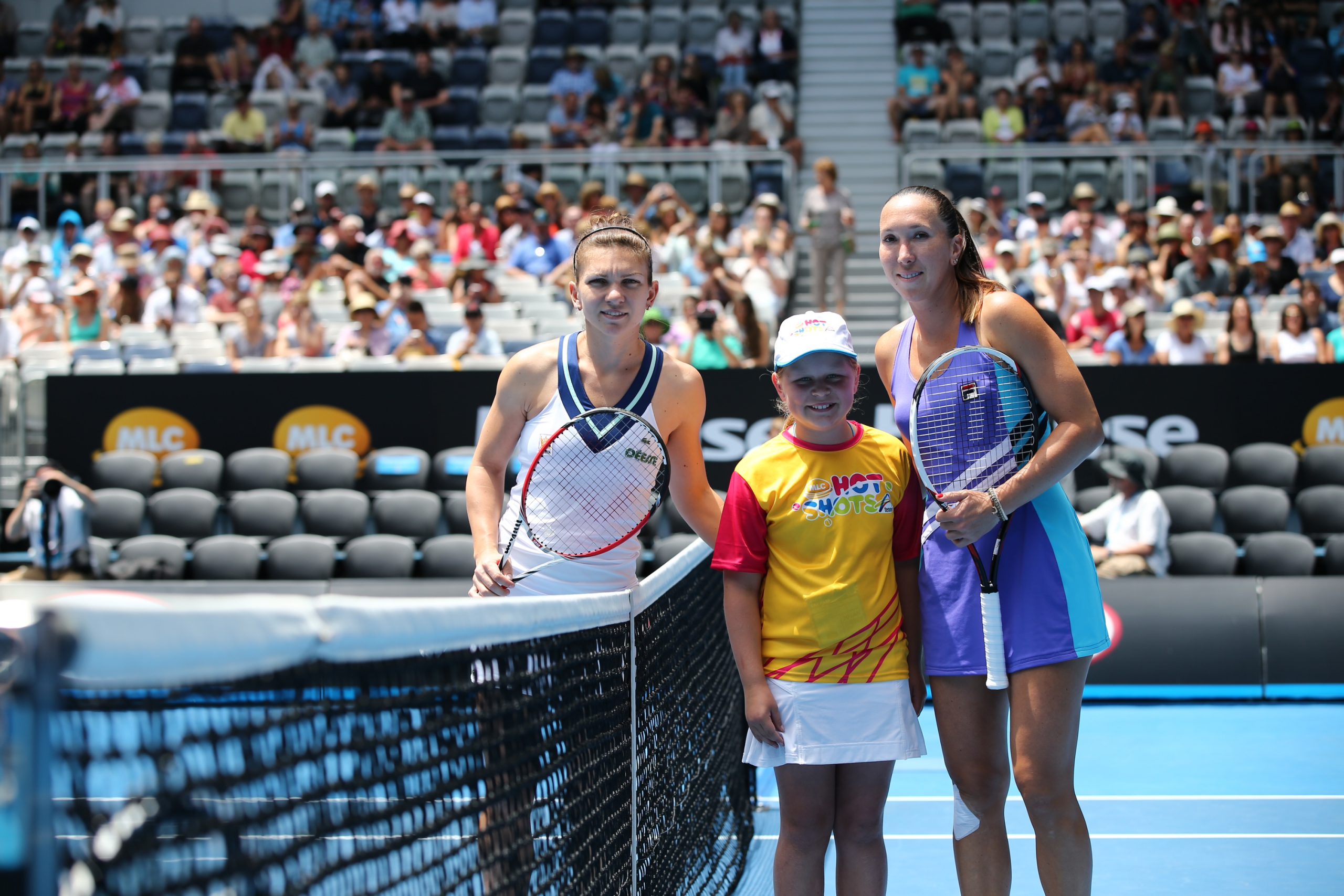 THE world watched as Traralgon tennis player, Jemma Ashe tossed the coin at the women's quarter final at the Australian Open.
The 10 year-old Traralgon Tennis Club player and Newborough resident said it was "fun and very scary" to toss the coin before tennis stars eighth-seed Jelena Jankovic and 11th-seed Simona Halep battled at Hisense Arena on Monday.
Jemma said she was excited to meet Jankovic, one of her favourite players, and even toured the hidden tunnels of Hisense Arena and spotted singer and performer Redfoo – boyfriend of tennis player Victoria Azarenka.
"They're (players) very tall and I got to shake their hands," Jemma said.
"It was very fun and scary with all the people watching."
The experience followed Jemma's on-court demonstration at the open earlier last week at the invitation by Tennis Australia.
Jemma showcased her skills on a show court in front of a crowd and was treated to the invitation-only President's Reserve seating at the northern end of Rod Laver Arena – known to have the best sight lines and access to corporate facilities.
The selection for the demonstration and coin toss was based on Jemma's team winning the Super 10's program, which sees the best 10 and under players in Victoria play in teams of four against each other.
Jemma, who trains four times a week in Traralgon and plays tournaments every weekend, began playing at age three. Her coach, Graham Charlton, said the club had been lucky to have representation, with Traralgon Tennis Club player Damien Hough flipping the coin at last year's open.
"It's absolutely amazing. These kids work hard, they tour around and make a lot of sacrifices, miss kids' parties and sleepover… so when they get these incentives it's brilliant," Charlton said.
"To get this reward is a once-in-a-lifetime experience and will motivate her to work harder and reach greater heights."