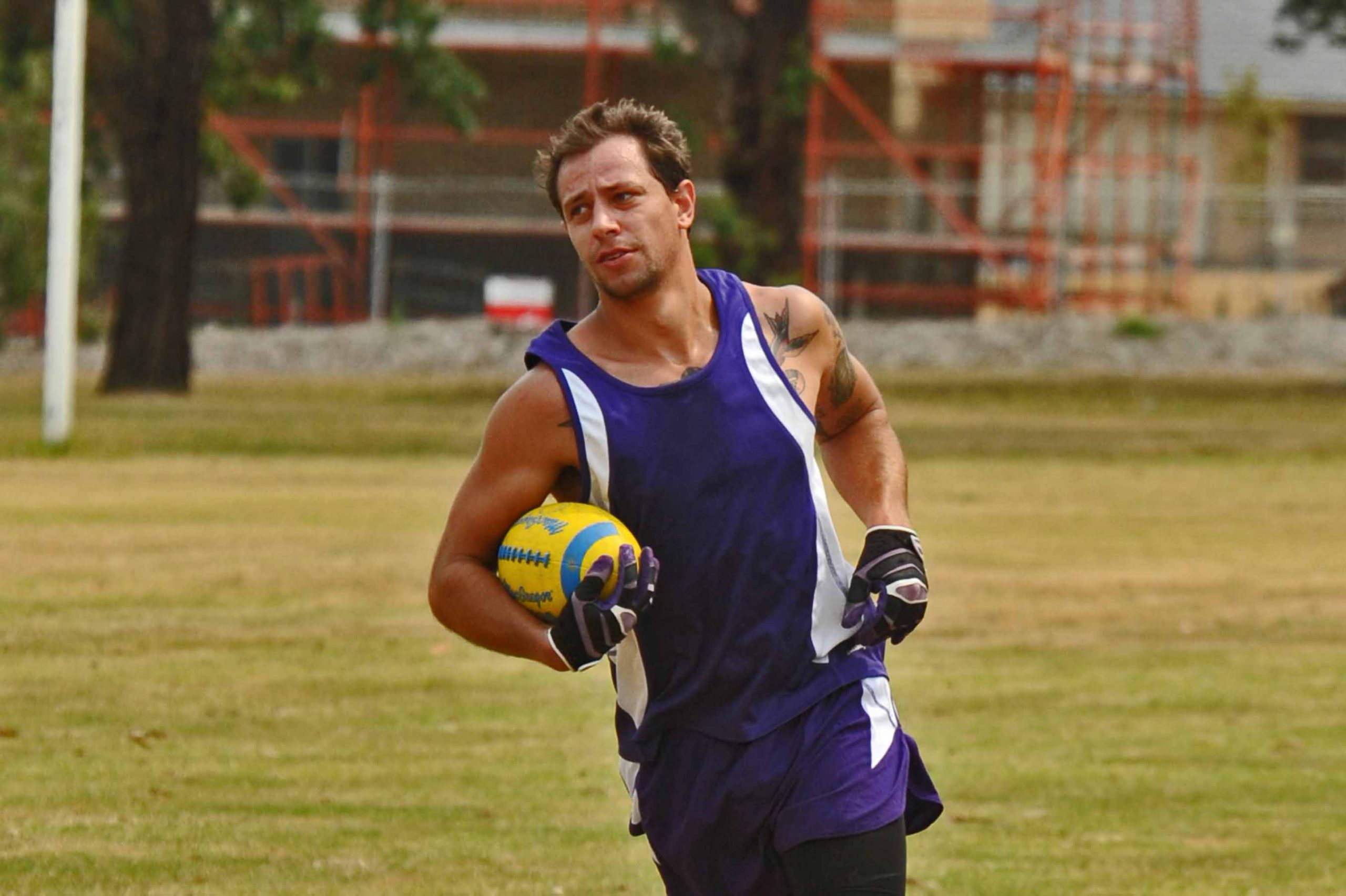 HOPES are high for the upcoming Gridiron Victoria season after more than 30 people attended the Gippsland Gladiators' come and try day on Saturday.
Club vice-president Leigh Gourley said a broad range of players pulled their boots on including a "promising" potential quarterback and a few ex-Aussie rules players.
"It was really good to see the support on the day of new people coming down and other people to watch," Gourley said.
"We went through some basics of the game, fundamentals, some basic drills and training techniques to help develop players in their chosen position.
"There were probably about five new faces but we've had a lot of apologies from a lot of new players who will hopefully be attending our (next) session."
Gourley hoped the same newcomers would attend a session held last night to scope out their potential positions.
"We'll go through the same stuff and people can try out different positions, the coaches will put together a depth chart to work out where people will go," Gourley said.
While the team's first official pre-season training was last night, Gourley said anyone was still welcome to try their hand at the sport with the season beginning in May.
"It's for people of all shapes and sizes, some guys are too big for football and basketball, you don't need to be too fit," Gourley said.
"It's something different and it adds a little bit of diversity to the current sporting frameworks in Gippsland."
Training sessions run Wednesdays from 6pm and Saturdays from 10am to 1pm at Maryvale Reserve, Morwell until the season begins.