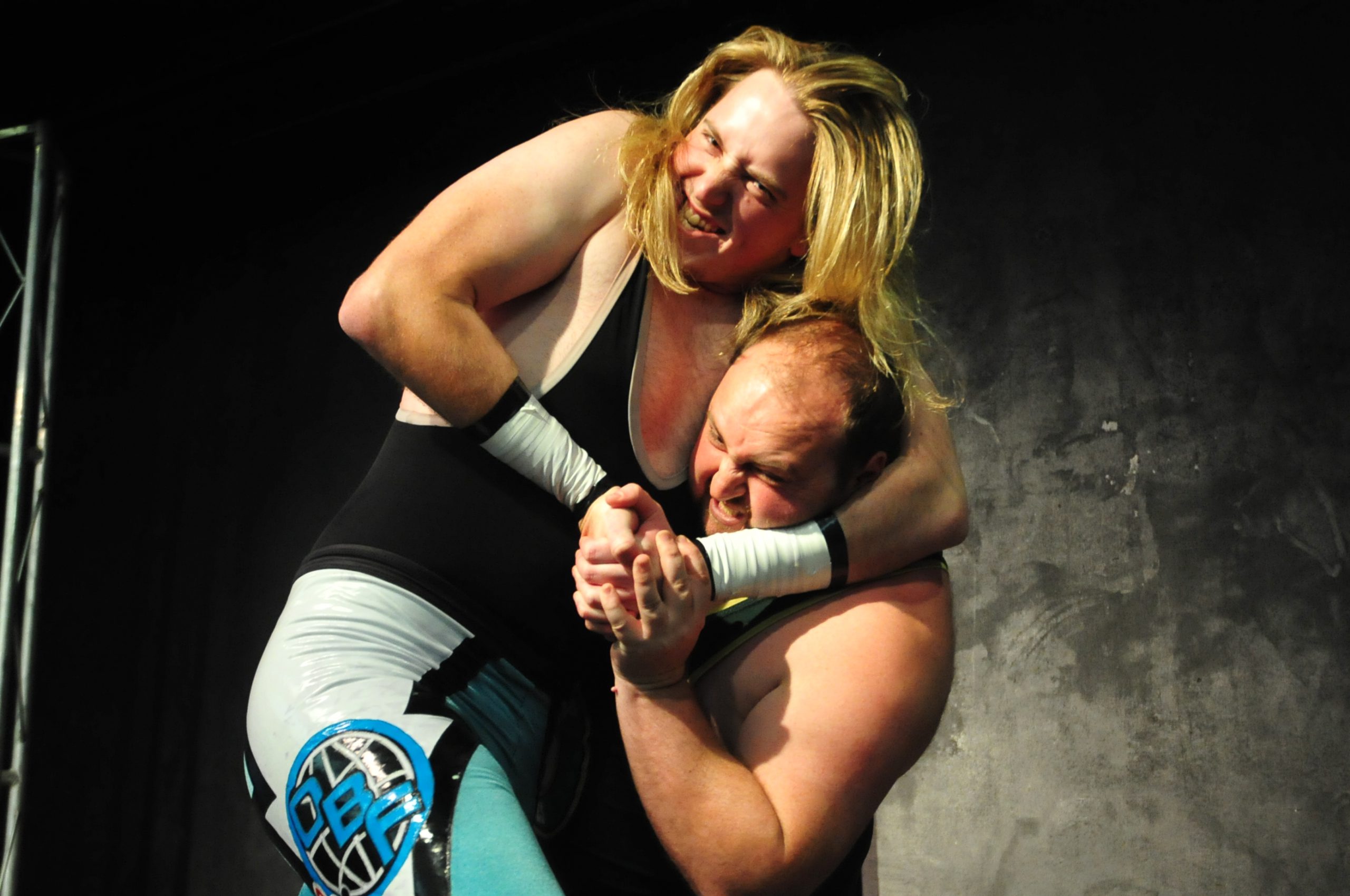 GIPPSLAND pro wrestlers Andy Rhodes and Benny Factor have vowed to thrill their hometown crowd when Outback Championship Wrestling comes to Traralgon next month.
Total Nonstop Action superstars 'the Young Bucks' are aiming to become the first ever OCW tag team champions and headline a bill featuring some of the biggest names in wrestling from Australia and abroad booked for the Gippsland extravaganza.
For Traralgon local Factor, the man who "makes the headlines nationwide and around the world", performing in his own backyard had always been a dream.
"I think this is the first time wrestling has come to Traralgon for 30 years or so," he said.
"Growing up, going to school I was always telling people I was going to be a wrestler… I'm really looking forward to coming to the hometown crowd and proving to everybody that I do what I do.
"I'm really excited for it to come to this venue. I started when I was 15 and I always wanted wrestling to come to Traralgon.
"I really want everyone in Traralgon to get on board and be part of this dream that's coming true for me."
Factor is at the peak of his powers since training with World Wrestling Entertainment and World Championship Wrestling legend Booker T in the United States last year, where he also filmed a wrestling flick with some of his WWE heroes.
The glamour god of the ring squared off against former WWE favourite Eugene in the movie, and has since been performing across Australia for a number of franchises.
Factor, whose long golden locks and style were inspired by the likes of Chris Jericho and Edge, said his trip to wrestling heartland had motivated him to strive for perfection in the ring.
"It's a very big eye-opener. I used to think I was good, now I know there's a lot more I need to learn," he said.
"There's a lot more for me to conquer and it's all I want. My goal for the year is to win as many titles and as many achievements as I possibly can.
"Any title, any accomplishment, any award I can win I'm going for it. Whether that's here in Traralgon, in Melbourne, in another state or overseas, I want those belts."
Despite his globe-trotting, Factor has never forgotten where he comes from, and plans to put on a spectacular show at home.
"I beat people up and I look good doing it, I do it all for Gippsland."
"We're not doing this to make money, we're doing this for the people of Gippsland, we're doing this for everybody who's ever wanted to see wrestling."
After recently losing his Gippsland Pro Wrestling title in a fatal four-way in Moe, Rosedale's Rhodes is full of fury and ready to unleash in front of his parochial local fans.
Rhodes has been like a caged animal since relinquishing his belt and is primed for the fight of his life at the Traralgon show.
"It just gives me another chance to get out in front of the crowd and put on something they enjoy, because in the end that's the reason why I do it, to entertain people," he said.
"The best thing about wrestling here is your going to be so close to the action. You're going to be able to yell, slap, cheer, high five the wrestlers."
With one of the smaller statures in professional wrestling, the Rosedale wrecking ball cited Diamond Dallas Page's 1990s feud with the "Macho Man" Randy Savage as his inspiration against bigger opponents.
"It was the everyday guy versus the New World Order pretty much. That's influenced me a lot in my wrestling, I always seem to be wrestling taller guys so it's always that David versus Goliath sort of thing," he said.
"It always feels like I'm up against more than just the guy in the ring."
Both Gippslanders have been training hard for the show, and are as excited as anyone to see top pros the "Young Bucks" take centre stage.
"It's a great learning experience, to see professionalism at its highest peak, as well as learning about the in-ring psychology and what you need to do inside the ring to really beat people up," Rhodes said.
The OCW is set to hit Traralgon's Premier Function Centre on 21 February and doors will open at 6.30pm.
Ticket prices are Superkick VIP $100, Ringside Reserved $40, Adults $21, Children $15 and Family $55.
For more information or to purchase tickets visit www.ocwaus.com