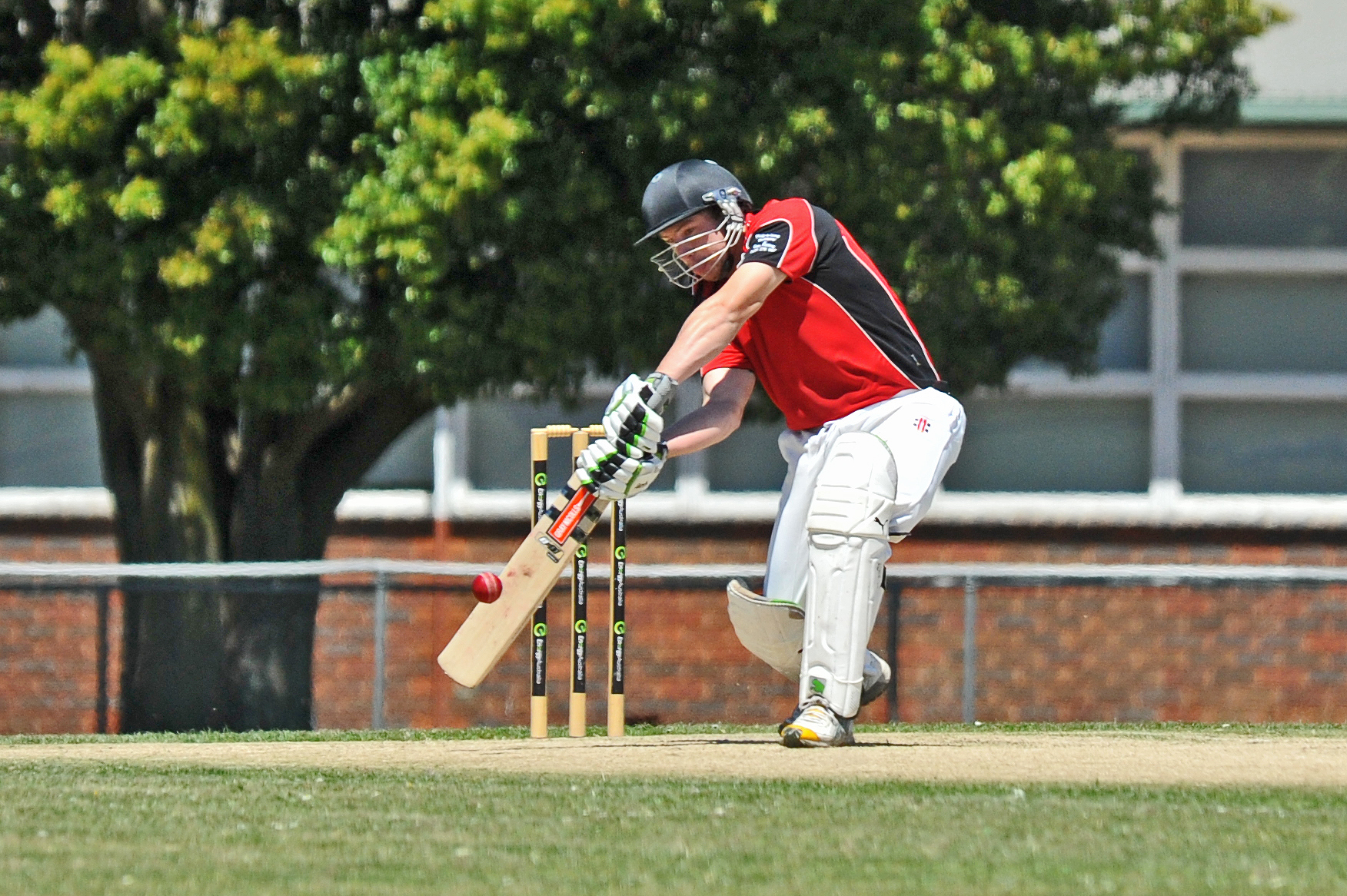 CRICKET
CGCA
TRAFALGAR has fought its way into fourth place but the real test comes this week against Yallourn North.
The last finals slot has changed hands after each of the last three rounds and the Ships will be aiming to keep the spot with a win.
Rhys Holdsworth continues to dominate with both bat and ball, while recent weeks have seen encouraging upturns in form from the likes of Jackson Noonan, David Bremner and Chris Robinson.
Aiden George's glove work has been sound, while James Blaser has been a huge asset for the side when available.
A Yallourn North win would put the pressure on Mirboo North in second spot, but the Bombers must put to rest questions over several positions in the batting order.
Josh Keyhoe smashed 173 in second grade last week but has struggled for runs in the top flight.
Aiden Vesty has had a solid if unspectacular debut season for the Bombers and would love at least one big score to build his confidence ahead of the finals campaign. Yallourn's strength has long been the bowling attack with Lucas Fry, Rowan Kelly and the Nelsons creating pressure and subsequent breakthroughs for the side.
Morwell and Moe face off on the Tigers' home turf as both sides look to regain ground in the race for fourth spot.
Trafalgar leapfrogged both sides thanks to an outright win against Moe last week, and this match could have a big say in how the ladder finishes up with only three games left.
Morwell should be boosted by the return of Craig Giddens and Blake Mills, both welcome inclusions after batting collapses let the side down last round.
Robert Fox has also signed up for the Tigers and Morwell will now feel they have the batting depth to put a dent in Moe's finals hopes.
The Lions will need to improve with the ball as they failed to put Trafalgar under pressure last week after setting them 128 for an outright win.
Andrew Philip has had to take on a large amount of bowling responsibility but the Lions will also look to Jayden Mathison and Sam Price to provide the breakthroughs.
Sean Spiteri has been in fine form, culminating in a sparkling 83 not out last week to give his side a thin ray of hope.
Mirboo North reasserted itself against Morwell last week and has the chance to do the same this week against a struggling Thorpdale lineup.
The Blues laboured against Latrobe with only Harvey Poole having the stomach for the fight.
Thorpdale has plenty of talented youngsters, but talent is nothing without a tough mental attitude, with the likes of Kayne O'Connell, Boyd Bailey, Shannon and Travis Pickering as well as Matt Powell and Steve Hibbs needing to emulate Poole's gritty, give nothing away attitude.
Mirboo North has struggled after such a strong start to the season with Robert Phoenix's star fading, and he will be keen to get a big score here and follow it up with plenty of wickets.
Liam Smit looks to have rediscovered his best in second grade and could be up for a recall, while Josh Taylor and Joel Crosbie have been doing the job well in the last couple of rounds.
Shane Peters' classy batting and clean glovework have been the one constant for the Tigers, and with the visitors looking to get their season back on track the senior players will have to be the ones leading the way.