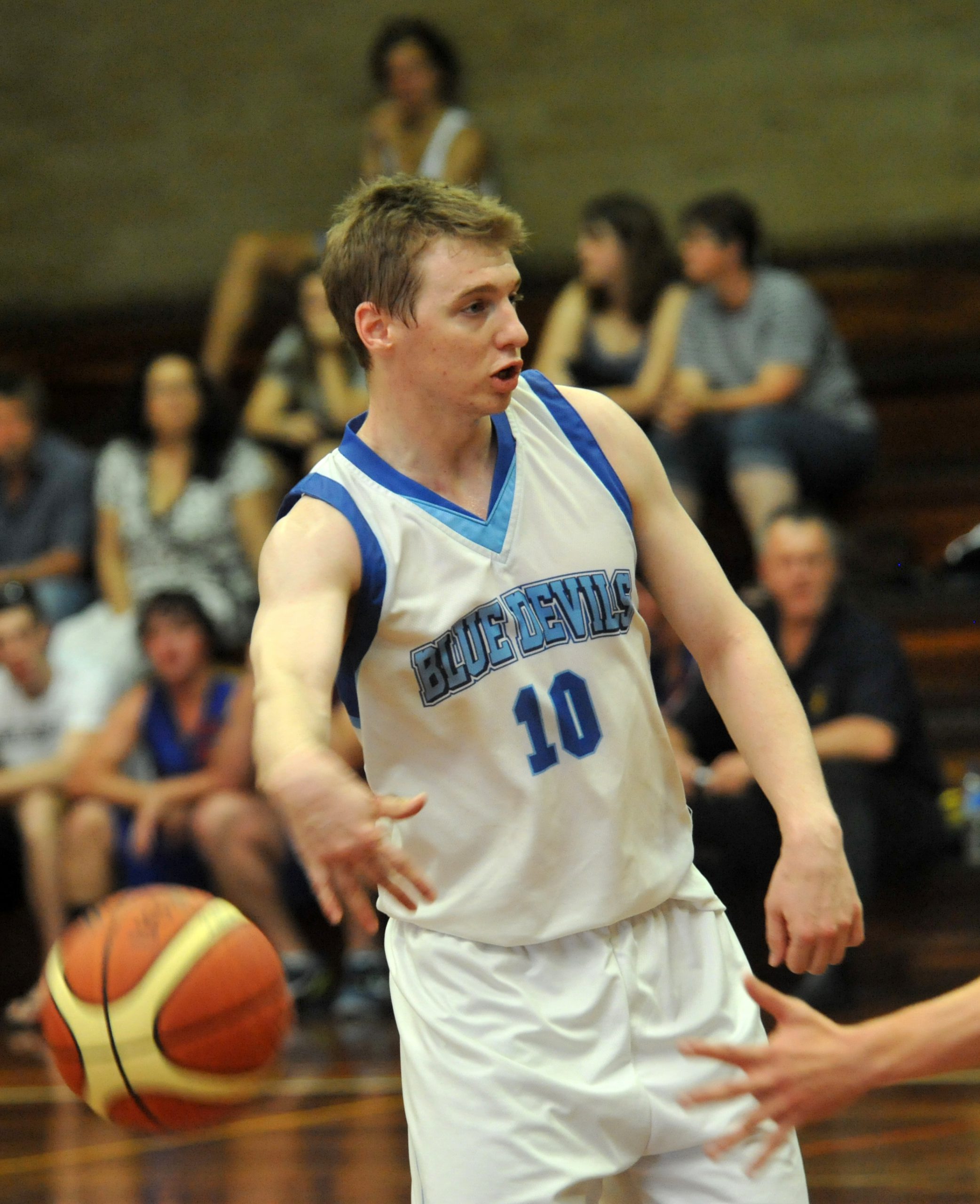 BASKETBALL
CBL GIPPSLAND
By Samuel Darroch
CHURCHILL Blue Devils' unbeaten home and away season will mean little if its finals campaign, which starts this weekend, falls flat.
Remarkably, neither men or women's side suffered a loss this year in the Gippsland conference, but defeat on Saturday would see them eliminated from the knockout finals bracket.
The men face Moe, which qualified for playoffs ahead of Bairnsdale on superior head-to-head record, and the women are tasked with taking down Maffra, which finished even on points with last year's All-Conference champion, Traralgon.
After missing out on finals action last year, the girls have turned the corner with skipper Tanarly Hood setting the tone and Rachael Quirk providing the fireworks in a settled and fast maturing side.
Contributions have come from all corners for the polished men, with Vashon Weaver, Jordan Canovan, Jesse Bowe, Justin Aver, Marcus Webb and Nick Michaelides all firing at once under new coach Brett Harvey.
Despite the season-long club wide streak, which key player Canovan believes is a Blue Devils first, Churchill has enjoyed subdued celebrations with the focus on continuing their run through the playoffs.
"It's a great feeling but it's a bit of both worlds; it's good you've gone through the season and had a good season but it doesn't mean anything unless you win the next couple of games," Canovan said.
"No-one's really talking about it or going around getting excited about it because we understand we've got a bit of a job ahead of us and we've got to play it one game at a time, if we finish the season like that then we'll get excited about it."
Churchill boasts two easy wins on paper against Moe this season, with scorelines of 63-53 in round one and 84-60 in round eight, but the Meteors were right in both matches up to half-time.
Canovan said their Valley rival always rose to the Churchill challenge, and would be tough to beat this weekend.
"They've got some really good shooters so we're going to try to stop their shooting from the outside and really force them to put the ball on the floor and contest their shots, and offensively we're going to keep playing our team ball and hope our defence can win the game for us," he said.
The women will be out to use their speed and experience to get up and down the court and force turnovers on the defensive end against Maffra.
"That's really their biggest threat, their athleticism, so that's what they'll look for," Canovan said.
He said a feeling of unity around the club had been a catalyst for success on court after a disappointing 2012-13 season.
"We've got some really good role players and we're playing for one another, I've noticed that with the women's team as well… I think that shows in the results on the board," Canovan said.
With all three Valley sides – Churchill, Moe and Traralgon – making the men's playoffs, the future of local basketball looks bright indeed. The other semi-finals see Traralgon tackle the Warragul Warriors, while the T-Birds face Korumburra in the women's draw.