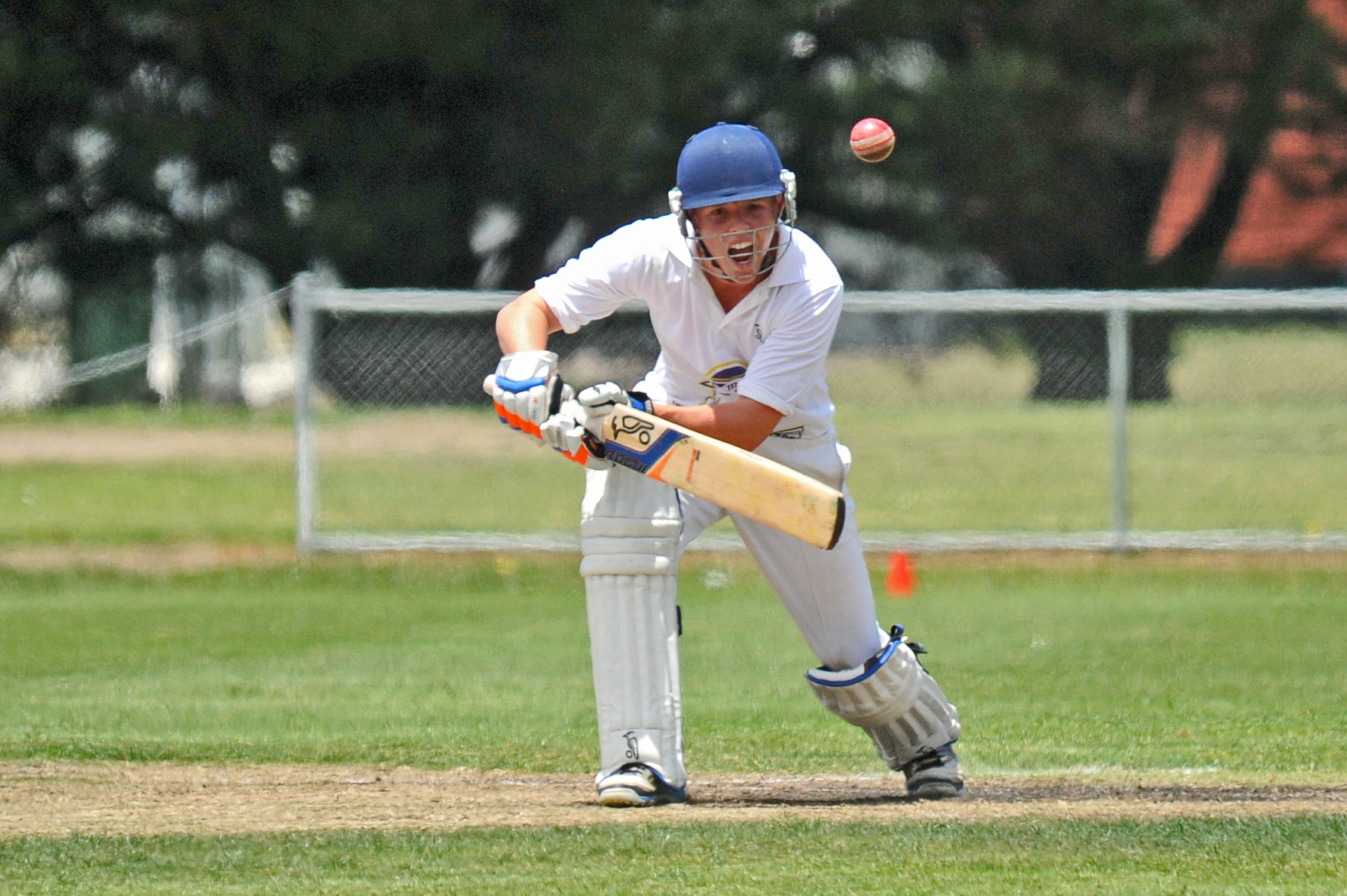 CRICKET
EX Students youngster Jackson McMahon notched a pair of half centuries in four matches to lead the batting for Gippsland Pride this month at the Victorian Bushrangers under 16 Dowling Shield.
Knocks of 72 against Southern Pioneers and an even 50 in a win over Inner East Emus established Jackson as Gippsland's premier batsmen throughout the tournament.
The Pride registered two wins and two losses before their semi-final fixture was washed out.
Thorpdale bowler Travis Pickering also made an impact, picking up 2/25 in the opener against South East Bayside Breakers to go with regular scalps over the week.
Under 14 captain Ben Perry top-scored in each of his side's four matches at the corresponding state age championships, but his heroics failed to inspire a win for the Pride.
The state finals of both divisions will be played on Sunday.
The South East Bayside Breakers take on the North West Wizards for the Dowling Shield decider, and the Breakers will also feature against Inner South East Scorpions in the under 14 state final.
Results
Victorian Bushrangers u14 male state championships
Gippsland Pride 90 (Ben Perry 20 and 1/24) lt South East Bayside Breakers 4/217
Gippsland Pride 7/132 (Ben Perry 35) lt South East Sharks 8/133
Gippsland Pride 6/171 (Ben Perry 72) lt Southern Pioneers 6/173
SF: Gippsland Pride 114 (Ben Perry 22) lt Outer East Eagles 4/115
Victorian Bushrangers u16 Dowling Shield
Gippsland Pride 187 (Jack Wrigglesworth 35) lt South East Bayside Breakers 7/199 (Travis Pickering 2/25)
Gippsland Pride 213 (Jack Wrigglesworth 44) def South East Sharks 145 (Isaac Love 4/19)
Gippsland Pride 191 (Jackson McMahon 72) lt Southern Pioneers 7/215 (Dane Fawcett 5/44)
QF: Gippsland Pride 7/172 (Jackson McMahon 50) def Inner East Emus 171 (James Williams 4/30)