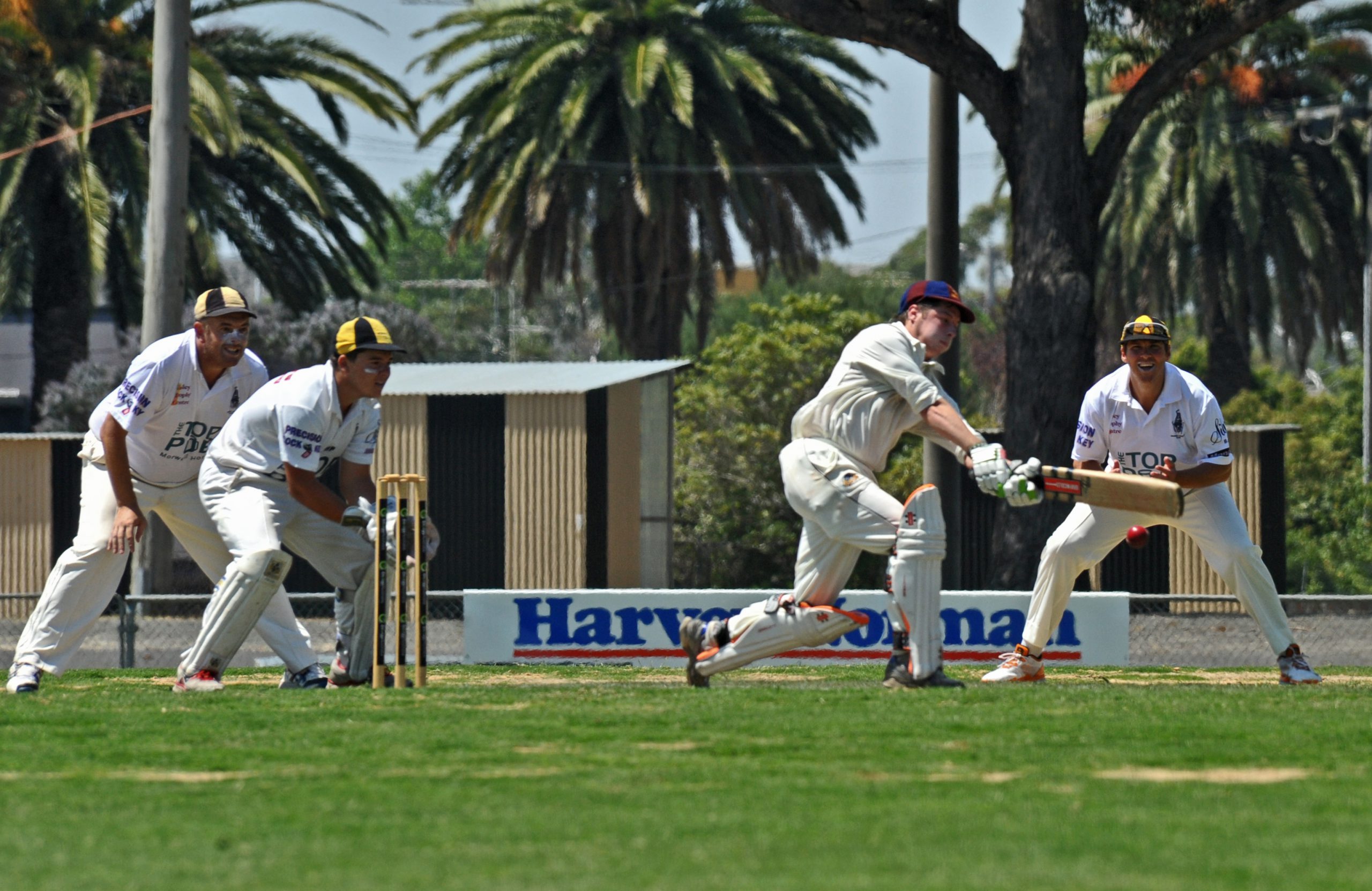 CRICKET
CGCA
Latrobe v Trafalgar
THE Ships head to Peter Siddle Oval knowing their season could be over with another loss.
Four points separate Trafalgar from Morwell and Moe, which are battling to secure fourth spot on the ladder, and with Morwell favoured to beat Thorpdale, Trafalgar needs a solid showing against a Latrobe side fresh from the bye.
Klay Butler was impressive in his return last week, and if available will add strength to the batting and bowling.
Aiden George and Chris Robinson look to have finally settled in the lineup and are primed to start making bigger contributions with the bat.
Rhys Holdsworth is the key wicket, and is also having a bumper year with the ball, taking 33 wickets at just over 15.
The key battle will be between the new ball pairing of Holdsworth and Jackson Noonan and Sharks top three Anthony Bloomfield, Justin Vajler and Kaushik Aphale.
Bloomfield has had a solid season but Vajler has struggled for runs, and the Ships will look to expose the middle order early.
Aphale looms large at first drop however, and the Ships bowlers have a tough day ahead against the experienced duo.
The Sharks bowlers have been largely unstoppable, with Brendan Evans and Ash Halkett's new ball partnership yielding plenty of wickets before Bloomfield, Patrick Farrant and Jamie Brierley mop up the tail.
Yallourn North v Moe
AFTER eight straight titles the Lions are another team facing an uncertain future, and could miss out on finals altogether with a loss to the Bombers.
Moe's opening pair of Sean Spiteri and Joel Jacovou has been inconsistent; the former has had some success but Jacovou is floundering.
Captain Andrew Philip has held the side together, while the experience of Aaron and Dale Walshe has been a handy resource.
Jayden Mathison is a capable first-change seamer but has struggled with the step up to new ball bowling, however the gradual return of Sam Price has lessened the pressure on him to take the Lions' share of wickets.
Philip has chipped in with more than his fair share of scalps, which has made things easier for the rest of the attack.
Moe's top order worries mirror those in Yallourn North's lineup.
Aidan Vesty has had a solid first season for his new club but partner Josh Keyhoe is badly out of form, despite two second grade hundreds this term.
The Bombers have relied on their bowling to win games.
Rowan Kelly and Lucas Fry form a solid opening pair and change bowlers Luke and Ryan Nelson, along with captain Glenn Sheekey, stifle opposition batting with accuracy and control.
Patrick Spiteri and Andrew Petrou in the middle order have been free scoring while Tyler Brown looks to have settled back into the side after a torrid first spell.
Morwell v Thorpdale
THE Tigers should have no major problems winning this game and extending the gap to Moe and Trafalgar.
Robert Fox has been a key addition to the side and his 97 last week almost singlehandedly dragged Morwell over the line against the Lions.
Craig Giddens has had a quieter year than he would have liked, while Blake Mills has plenty to prove after a lean spell at Casey-South Melbourne.
Canadian Riyaz Pathan has fallen short of his lofty goals and will be determined to prove himself before the finals with a big score, while Mark Cukier and Brendan Brincat are both more than capable of big runs.
Against Thorpdale's thin batting lineup, the time is ripe to give youngsters Tim Dowe and Brandon McDonald long, attacking spells to build their confidence with wickets.
Harvey Poole is a seasoned campaigner and never gives his wicket away, but Kayne O'Connell, Morgan Clark, Jason Richardson and Boyd Bailey all lack his calm presence and judgement and are prone to taking risks.
Shannon and Travis Pickering are the team's star bowlers but need more overs to prove their worth, while Clark and Richardson are able change bowlers.
Thorpdale need to start looking for positives with only two rounds remaining in a long, winless season.