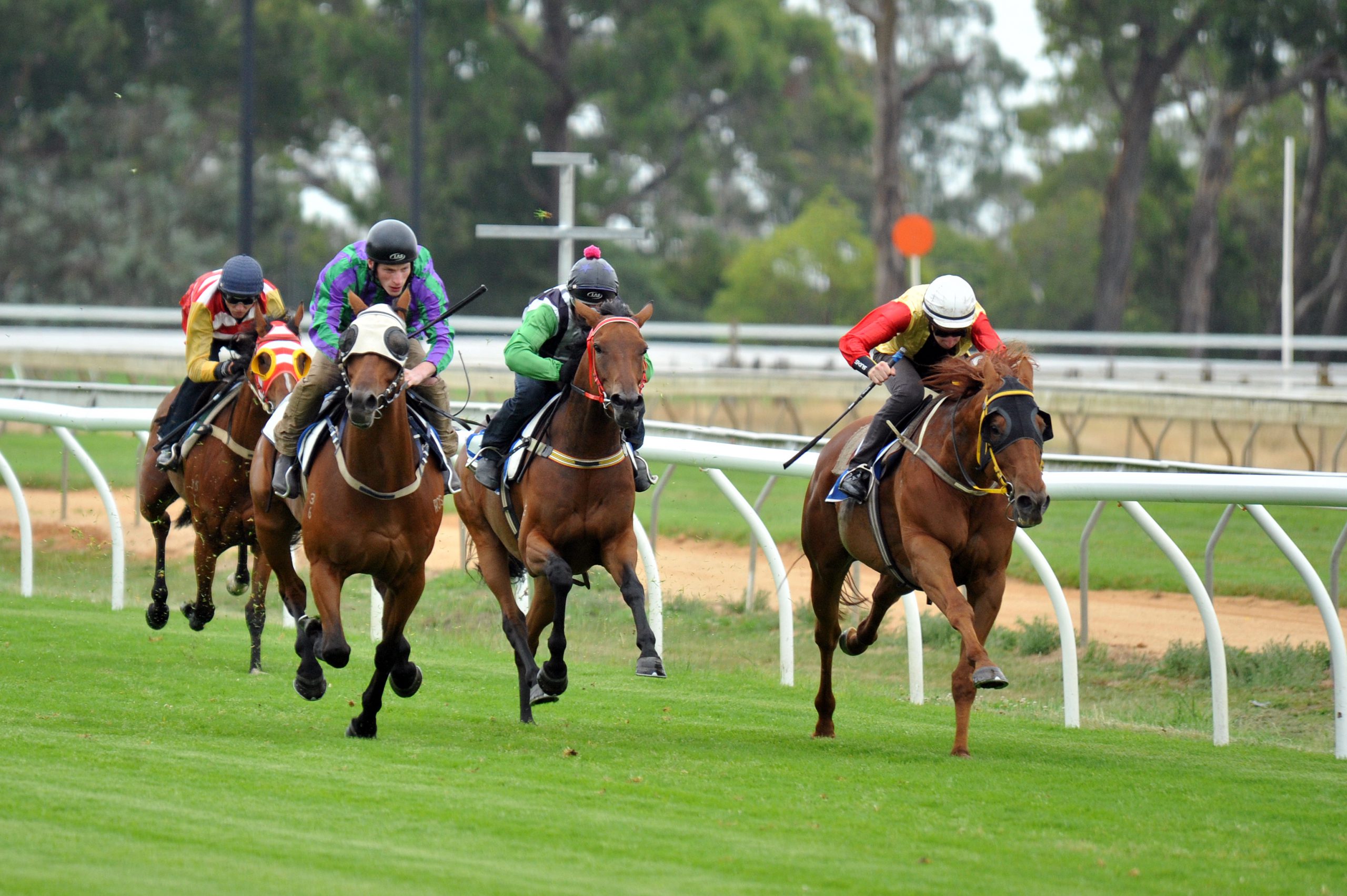 RELATED COVERAGE: Hype hits fever pitch
RELATED COVERAGE: Gelagotis keen on Moe return
TUESDAY race meetings tend to be low key affairs, but the interest is mounting rapidly ahead of tomorrow's return to racing at Moe.
The club's first race day in some two years has piqued the interest of many in the industry, all itching for a glimpse at what the revamped facility has to offer.
While club chief executive David McKinnon is not expecting the "next Black Caviar" to show up, he has high hopes of attracting some top gallopers should the comeback eight race card impress.
"We want to be getting some feedback from the trainers and the jockeys that everything has gone well, which we thoroughly expect it to following the trials we had a few weeks ago; we got glowing reports on that day," McKinnon said.
"We want to see that those guys have the confidence in the track going forward and that they'll return with their star horses."
Anthony Freedman headlines the city trainers testing the turf, with Grito in the 1600 metre first, while local acceptances are rife with the likes of Peter Gelagotis, Allison Bennett, and the Templeton clan.
Mick Templeton's Night Stalker in the seventh and All rigged up in the fourth are the best performed of his five entries, each with a win to their name and a string of placings.
The meeting will debut the club's new back chute and a 2400m distance for the first time in the seventh, which has unsurprisingly attracted one of the strongest fields for the day.
"We've got quite a few city trainers who have accepted… coming down to suss out the new track, how it races and how it looks," McKinnon said.
And the visitors are not the only ones keen to see horses on the surface for its first formal hit out.
"The club is extremely excited, everyone who's involved with the club, it's been a long time coming from the committee down to the staff and patrons, there's a large amount of excitement to be seeing horses back on the track," McKinnon said.
The track is heading for an ideal dead four or good three despite dry temperatures and recent fire activity in the region.
"It (the smoke) has tended to be blowing east rather than coming west so it hasn't been a big factor for us, we're having to water the course a fair bit with the temperatures," McKinnon said.
He predicted attendance may push the 400 mark with free entry and the added interest surrounding the redevelopment.
The club will also host a special function to acknowledge all parties involved in the redevelopment process, which cost about $4.5 million in total.
Entry is free, gates open at noon for a 1pm first race.
The final race is slated for 5.40pm.