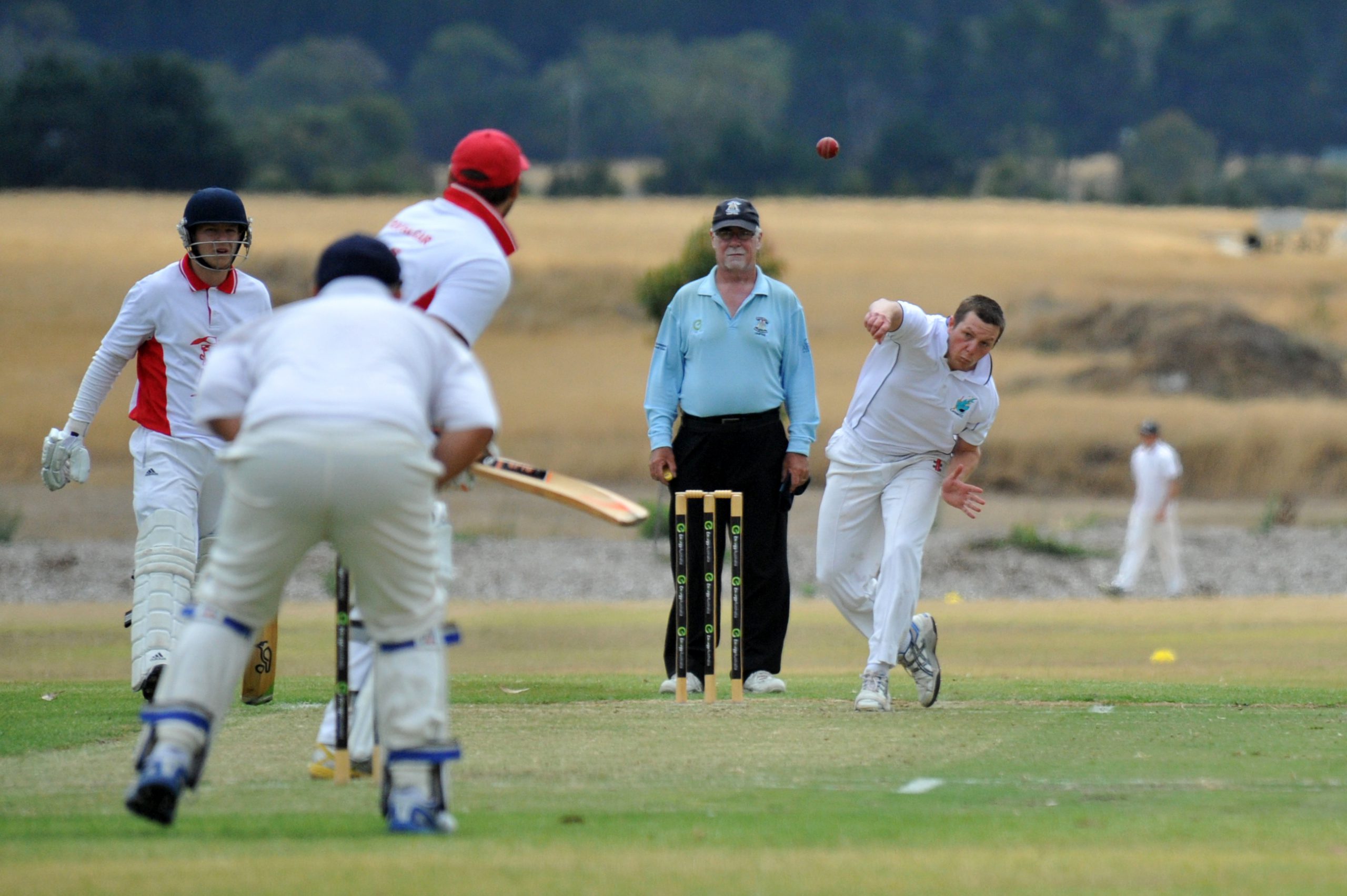 CRICKET
CGCA
Morwell v Thorpdale
MORWELL braved smoky conditions to score an outright victory inside 85 overs.
Resuming at 6/52 Thorpdale was all out less than six overs later, with only Steven Hibbs (30) and James Durkin (10) managing double figures.
Brendan Brincat finished with 5/30 while Riyaz Pathan picked up 2/0.
Morwell then powered past the first innings total, declaring at 5/99 in 25 overs to have a crack at outright points.
Pathan top-scored with 26 while Josh Hammond was the Blues' best bowler with 3/35.
Thorpdale was then shot out for 78, Jason Richardson providing almost a third of the total with 25.
Brincat picked up three wickets to finish with match figures of 8/62, while Craig Giddens snared 2/23 with the new ball.
Morwell then cruised past the target, finishing at 1/63 with Giddens (23) the only wicket to fall, caught behind off Hammond.
Latrobe v Trafalgar
Latrobe won the toss and chose to bowl but struggled to gain assistance from the wicket in the face of a determined crease occupation by Aiden George, who battled through the smoke and haze to score a determined 55.
Rhys Holdworth looked settled and was eyeing off a big one before being caught down the leg side for 30 off Matt Brewer, who went on to claim three wickets.
John Asmussen picked the gaps in the field as he carved out 55, before Ash Halkett (2/29) and Patrick Farrant (3/53) took care of the lower order.
The Ships ended up 215 all out, as Brewer finished with figures of 3/28.
Brendan Evans and Michael Duncan picked up the other wickets to fall.
The second day's play, scheduled for Sunday, was abandoned due to unsafe conditions relating to smoke.
Yallourn North v Moe
Josh Keyhoe returned to form with 65, but the rest of the order crumbled as Yallourn North was dismissed for 226 chasing Moe's 276.
Andrew Petrou helped add 66 after Aidan Vesty was dismissed for nought, and Patrick Spiteri (27) and Jeremy Butler (33) both made starts, but were unable to complete the task.
Sam Price, Sean Spiteri and Aaron Walshe all collected two wickets, but it was two runouts that dented the Bombers' victory hopes.
Moe then faced four overs at the end of the day and bashed its way to 2/46.
Joel Jacovou smashed a quick 25 while Sheekey and Rowan Kelly claimed a wicket each.
Second grade
Kris Wells struck an unbeaten 116 to power Latrobe to 4/217 against Rawson, receiving support from Jamie Coltman who hit 54*.
Dylan Lee took 2/44 but the rest of the attack leaked runs.
Lee then hit 109 in an opening partnership of 159 for the first wicket with Alex Sword (51).
Wells (4/35) and Jeremy Brewer (2/59) took care of the lower order as the Sharks won by six wickets.
Craig Blackberry's 75 allowed Jeeralang Boolarra to post 9/153 against Mirboo North.
Dale Banks (4/22) and Damien Turner (3/42) restricted the Panthers' charge.
Turner then scored a half-century opening the batting, while Ben Heath continued his good form with 77 as the Tigers closed at 5/173.
Glen Nijenhuis (2/32) was Jeeralang's only success with the ball.
Steve Esler (47) and Tony Spiteri (40) pushed Morwell to 8/185 against Trafalgar.
Christian Burgess (2/15) and Michael Parker (3/22) bowled great spells but the rest of the attack struggled to keep it tight.
Rob Semmler's 5/20 then severely dented the Ships' chances of earning the points.
Graeme Rankin scored 71 but when he was dismissed the wind had well and truly gone out of the Ships' sails as they finished at 7/132.
Third grade
Nathan Perkins' 87 saw Willow Grove make 214 against Moe.
Zac Rendell (3/23) and Ryan Sim (2/46) were the Lions' go to bowlers.
Jai Masesse hit an unbeaten 41, but Craig Veenman's 12 was the next best as Moe was routed for 85, Adam James (4/33) sealing the Lions' fate.
Norm Evans' unbeaten 53 was the best effort for St Vincent's White against Latrobe but he ran out of partners as Nic Brewer (3/23) and Tim Van Dyke (3/26) dismissed the Saints for 122.
Peter Mooney (34*) and Steve Grover (58*) then cantered past the target as the Sharks won by nine wickets.
Jeeralang-Boolarra's 9/126 was below par against Hazelwood North after Robert Byrne took 4/17 to strangle the Panthers' middle order.
Matt McGrath's unbeaten 30 was the top score.
Byrne then struck 60 as the Razorbacks closed at 3/150.