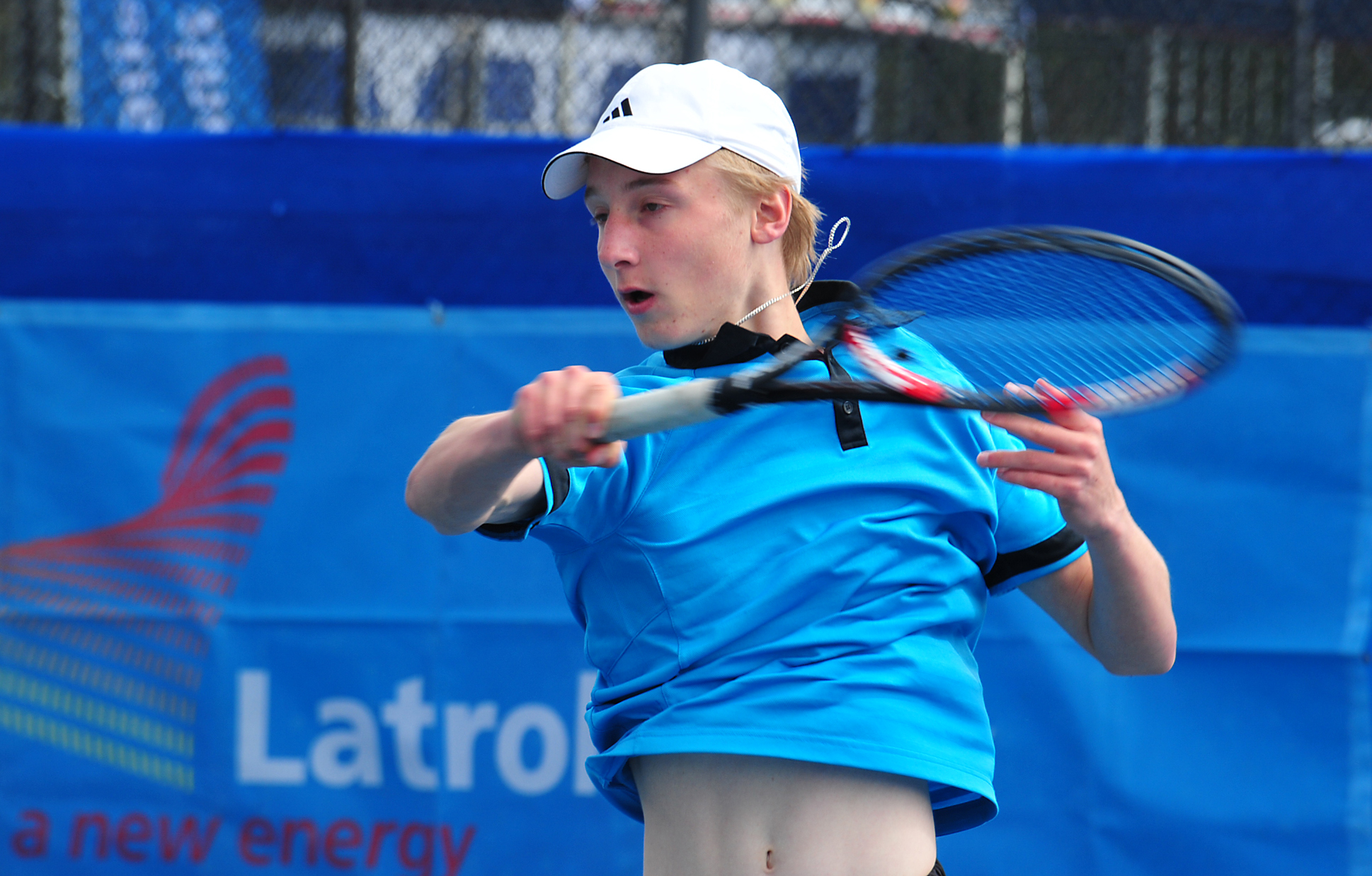 Tennis
Traralgon's David Hough has been included in the Country All Stars men's tennis squad set to contest the Tennis Victoria Premier League starting next month.
The franchise is one of six teams contesting this year's event, which features some of the nation's top players including Peter Luczak (former ATP #64), Rubin Statham (ATP #359), Andrew Whittington (ATP #411) and Dayne Kelly (ATP #707).
The team will do battle with Dingley Tennis Club, Grace Park Tennis Club, Kooyong Lawn Tennis Club, MCC Tennis and Waverley Tennis in the state's top level competition.
Tennis Victoria Competitions Manager Jeff Downes said tweaks to the format would enhance the competition this season.
"Last year some significant changes were made to the competition with the inclusion of prize money, a reduction in the team size, tweaks with match format, Super Rounds and the inclusion of the Men's Country All Stars," he said. "Following these successes we are really looking forward to another showcase month of quality tennis."
The Country All Stars will play their first match at Dingley TC on Monday, 10 March against title contenders Grace Park.
The All Stars will have its home super round on Sunday, 23 March at the Bendigo Bank Tennis Complex.
Country All Stars squad
David Hough – Traralgon
Matt Hicks – Geelong
Ryan Palfrey – Essendon
Adam Lasky – Geelong
Curt Garwood – Bendigo (co-captain)
Luke Dixon – Shepparton
Matthew Maloney – Warrnambool (co-captain)
Aiden Fitzgerald – Bairnsdale
Nathan Mayes – Geelong
Mitchll Allman – Maffra
Jake Dunn – Warrnambool / Ballarat
Regan More – Echuca
Erik Holt Crossman – Echuca
Phillip Island
Bendigo