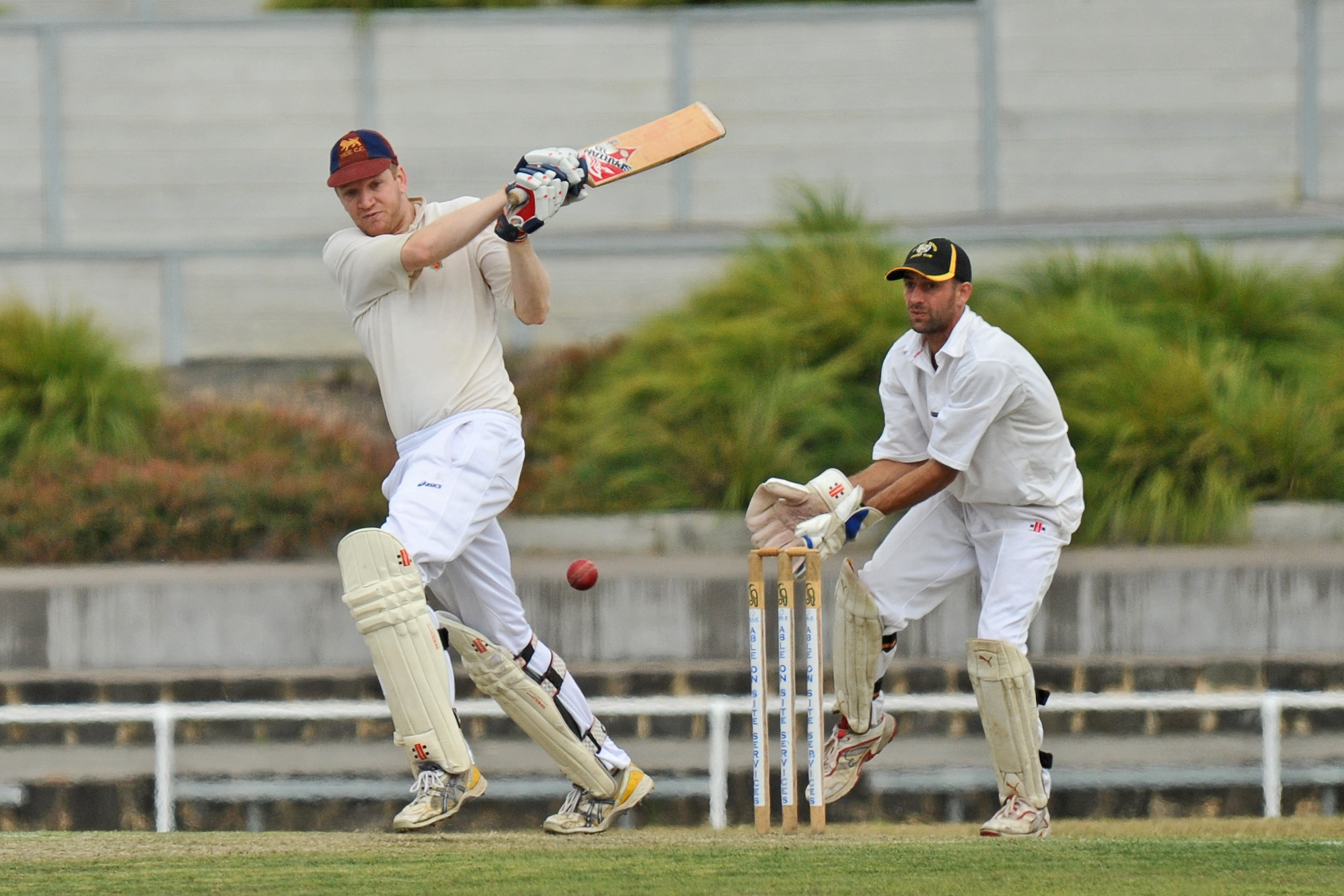 CRICKET
CGCA
Moe needs an unlikely outright victory in this game and for Morwell to lose its match against Yallourn North to sneak into the Central Gippsland cricket finals.
With Kaushik Aphale unavailable as he returns to India for the birth of his child, Moe's task has been made easier, but defeating the top ranked side will still be a huge battle.
Andrew Philip scored his first century of the campaign last round and will be looked to for runs again.
Sean Spiteri, Paul Cake and recent inclusion Nathan Lee are capable of playing supporting roles, while Justin Mathison and Joel Jacovou need to overcome their poor form of late.
Bowling has also been a headache for the Lions with Philip having to carry plenty of extra responsibility.
Jayden Mathison and Sam Price have been economical and threatening but rarely both at the same time, and have lacked support.
Nick Clarke is a capable bowler but is yet to prove himself at this level, and a bag of wickets here would go a long way toward shoring up a permanent place.
Latrobe's problems have mostly been with the willow.
The reliable duo of Aphale and Anthony Bloomfield have contributed the bulk of the teams' runs.
Matt Brewer and Brad Aitken are two young batsmen the club has high hopes for and the Sharks would love to see telling contributions from one or both of them.
Daniel Siddle has been ruled out for the remainder of the season with a heel injury, which could see Kris Wells return to the side after a century in second grade last round.
Wells' inclusion would also add strength to the bowling, with eight wickets in his past two games.
Ash Halkett and Brendan Evans may well be the best new-ball pair in the league, and with Jamie Brierley and Patrick Farrant among the change bowlers, runs could prove difficult to come by.
Morwell v Yallourn North
Unless Moe wins outright against Latrobe, this fixture will determine third and fourth spot.
Morwell could be without batsman Blake Mills, whose spell at district club Casey-South Melbourne may rule him ineligible.
Craig Giddens has shifted back to the top of the order and has looked imposing, while the Tigers' big guns Riyaz Pathan, Mark Cukier, Robert Fox and Brendan Brincat have hit some form in recent weeks.
The experienced heads have enabled younger players to settle into the team with minimal upheaval; Jesse Giardina has been a mainstay behind the stumps since last season while Glen Bone, Brandon McDonald, Tim Dowe and Dylan Day have all had spells in the side and must impress to be retained for finals.
Yallourn North will be disappointed after slipping up against Moe last round, although the resurgence of the enigmatic Josh Keyhoe was a big positive.
The middle order of Andrew Petrou, Paddy Spiteri and Tyler Brown will be extra motivated after all threw away starts last week.
Form is the most important currency when it comes to finals and good performances here against a top four opponent will carry plenty of weight with the selectors.
Trafalgar v Mirboo North
With little to play for in this fixture but personal pride, the Ships may use the opportunity to test out some players to identify a core group to take them forward.
Christian Burgess, Rhain Howarth-Ross and Jasin Hopkins could be given the chance to test their mettle, while players like Ryan Evison and Liam Durkin might already have their cards marked.
Rhys Holdsworth has been doing most of the heavy lifting but last week fighting knocks of 55 from both Aiden George and John Asmussen highlighted their value to the side.
Chris Robinson has bounced back after a disappointing start, and a big score here would establish him in the Ships' middle order for next season.
Mirboo North could also opt to trial players but with a view to their likely semi-final clash with either Yallourn North or Morwell.
Ben Heath has been in stellar form in second grade and could be ripe for a recall, while Jed Alexander, Brendan Van Heurck and Matt Snell could be dark horses in the race for limited batting positions.
The Tigers' bigs guns Shane Peters, Brett Pedlow and captain Rob Phoenix would all love big contributions to boost their confidence ahead of the finals, while Liam Smit could be given another chance at this level.
Thorpdale has the bye.