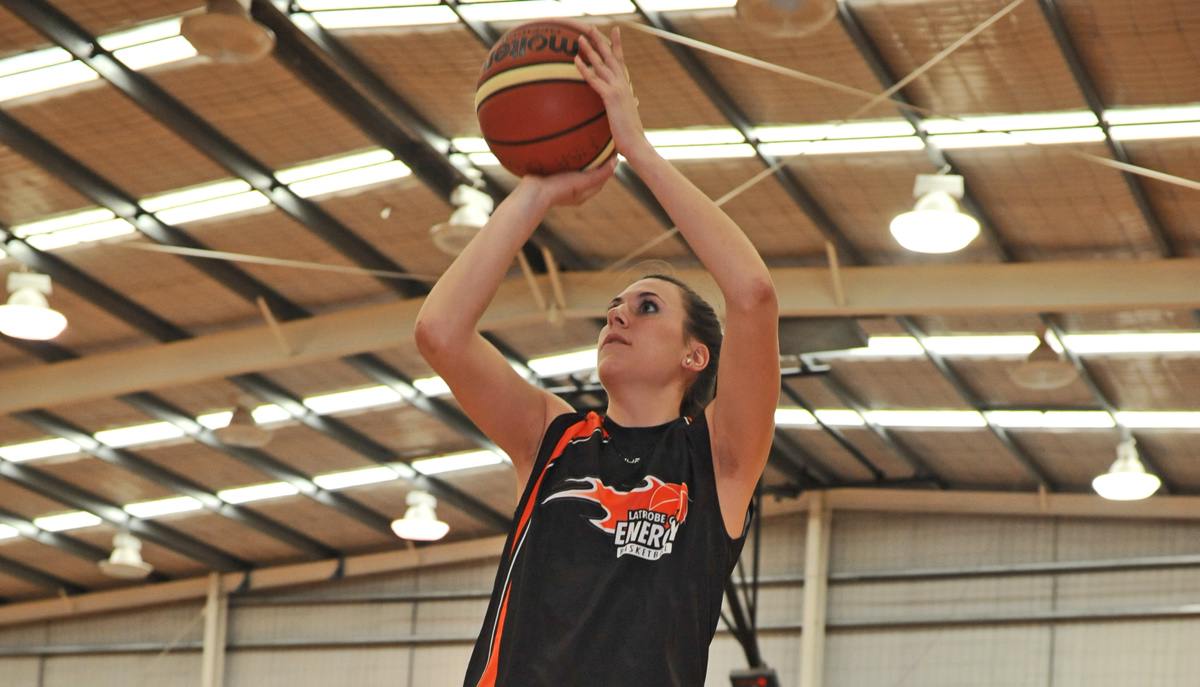 BASKETBALL
By SAMUEL DARROCH
AMERICAN Lindsay Horbatuck is out to set a blazing precedent as Latrobe City Energy's first female import when the BigV division one season tips off on Saturday.
The former captain of Bucknell University trained with Energy for the first time last week and, while still learning the Australian play-style, is eager to help lift the side with her intensity on and off court.
"It's definitely very different, I'm starting to get adjusted and learning the differences," Horbatuck said.
"I have a few key things in my game that I like to bring all the time, work ethic, high energy, positive energy.
"My on-court stuff I'm all about rebounding, which is very adaptable to any situation, and defence, and scoring some points."
At 22 years of age, the 185 centimetre forward has already experienced professional basketball abroad, having competed in the Bulgarian National League for Haskovo, averaging 8.3 points per game and 9.4 rebounds.
Armed with that experience, Horbatuck said Australia seemed a less intimidating frontier.
"I wasn't as scared coming here, just the sole fact that I would be able to communicate with anyone was a huge relief," she said.
Coming through the ultra competitive United States high school and college ranks, Horbatuck said the less demanding training cycle at Energy would challenge her to step up her professionalism.
"It's a lot more on me to make sure I get done what I need to be doing during the week. If I need to get an extra training session in then it's on me to do that," she said.
"I think that helps foster discipline, making sure you do what you need to do."
With a background in soccer and lacrosse, Horbatuck's primary love has always been basketball.
That passion, which earned her scholarship, led to another in teaching, and Horbatuck jumped at the chance to further both careers through Energy.
"While I'm here I'll also have the opportunity to work with children, running clinics and doing other after school programs with them, and that also applies to my academic background which is teaching and education," she said.
"It was kind of a win-win situation with everything that I was looking to do."
Horbatuck's addition to the roster follows the success of fellow American Russell Permenter in the men's side, and the Connecticut girl has the numbers to rival the Texan titan.
In her final two seasons at Bucknell, Horbatuck averaged 7.6 points, 1.3 assists, 1.1 steals and 9.6 rebounds per game in 61 starts.
She finished her college career with 15 double-doubles and graduated with the second highest single season rebounding total in program history, totalling 325 boards.
With an outstanding record, Horbatuck hopes to inspire similar efforts from her Energy teammates.
"My way of leading is usually through example by working hard and giving it my all every single time I go on the court, and showing everyone around me what is expected," Horbatuck said.
"I think the ultimate goal is just to win the league and that comes first with all of this… and obviously have an impact on the team here and a positive one at that."
Horbatuck will make her first appearance for Energy in its season opener against Craigieburn on Saturday at Traralgon.