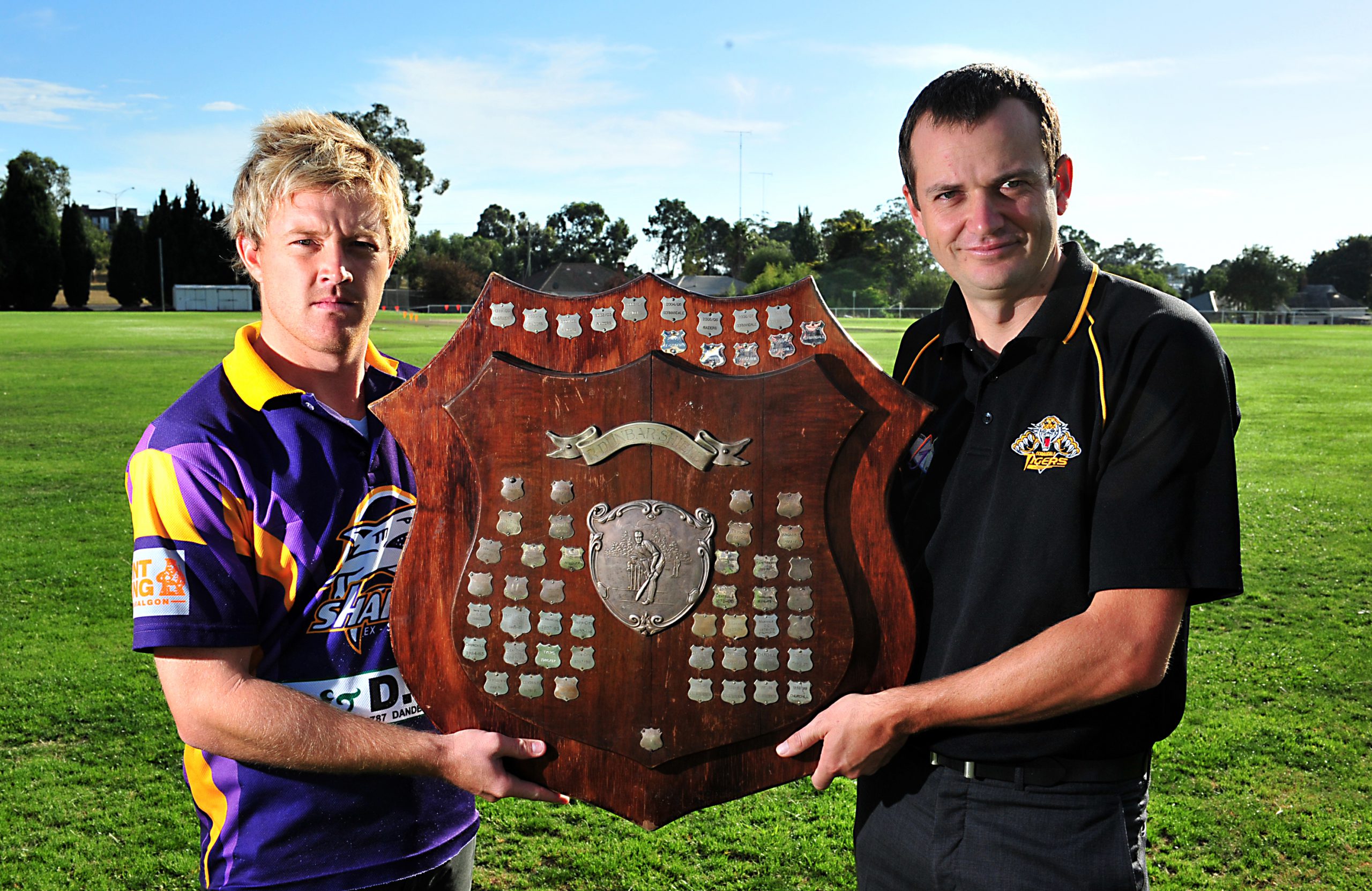 CRICKET
TDCA
By Samuel Darroch
EX Students will be chasing an incredible triple-double this weekend when all three grades contest their respective Traralgon and District cricket finals, following a clean sweep of last season's premierships.
Gormandale, Churchill and Imperials stand between the Sharks and an encore treble, a feat A grade captain Lee Stockdale said would bear monumental significance to the club.
"It'd be massive; we thought going into the semis that if we could win two of the three that would be a good result, but now we've got all three.
If we could do what we did last year it would be amazing and something we didn't expect to happen… the clubhouse would be packed Sunday night if we could do that," Stockdale said.
The reigning premier faces the same task as past year in the top grade, beating the form side of the last decade, Gormandale, bolstered this season by the inclusion of Collegians legend Stuart Anderson and 17 year-old prodigy Al Jenkin.
Anderson, who was voted league best and fairest with 39 wickets and 375 runs, and his new ball spell against Greg Munro and the Sharks' top order, including the prize scalp of Stockdale, will be decisive.
Stockdale edged past Ben Kearns in the batting charts after last week's semi-final knock of 78, bringing his tally to 697 runs at an average of 63.36, and may need another heroic effort if early wickets tumble.
Jordan Gilmore, who posted 61 last week, and Jackson McMahon have also been scoring well and will be called upon to step up.
"We've got to bat well, someone has got to get a big score and then everyone has got to contribute around whoever gets that big score," Stockdale said.
"With the ball we've just got to bowl tight on the back of Robbie Voss, Ryan Allan and Michael Warne and take our chances in the field."
The influence of spinner Warne, who has been unplayable since the Christmas break and boasts 38 wickets for the year, will be telling on the true wicket, and small boundary, at Duncan Cameron Park.
With the wounded Adrian Burgiel likely to slot in down the order, after smashing a rapid fire 91 last week at number seven on return from injury, the fence will be targeted late in the Tigers' innings.
"It still takes a good hit to clear the boundary; they've got some really good strikers and if they're good enough to hit it over then good luck to them," Stockdale said.
After dropping last year's final to the Sharks, Gormandale will be out for redemption under the leadership of Travis Switzer.
Ex Students is the only side to have beaten the Tigers this year, in a twenty20 fixture, but Switzer said his side is primed for the occasion.
"It's a new team every year and there's enough motivation to try and win one anyway without worrying about what happened last year," Switzer said.
"They were too good for us last year but we're in better shape going into this game.
"We're under no illusion that it's going to be a really tough battle… it's going to be a ripper game."
In Gormandale's eighth consecutive decider, the finals experience of old hands Grantley Switzer, Kent Hammond, Burgiel and company will come to the fore.
Shaun Barbour and Adam Brady are bowling well and Will Cheatley showed his importance with both bat and ball in the semi.
With Anderson also in the mix, Switzer has all the ingredients for success.
"He (Anderson) has brought a lot of experience; he can bat, bowl and field which is so important. All-rounders are like gold, he's a really strong leader as well, which has been another really good thing for us," Switzer said.
Switzer identified the opposition bowling of quick Voss and spinners Stockdale and Warne as key.
Gormandale has won just two tosses all season, but with overcast conditions forecast and a bit of rain around it may be a decent one to lose.
The final will be played on Saturday and Sunday from 11am at Duncan Cameron Park.