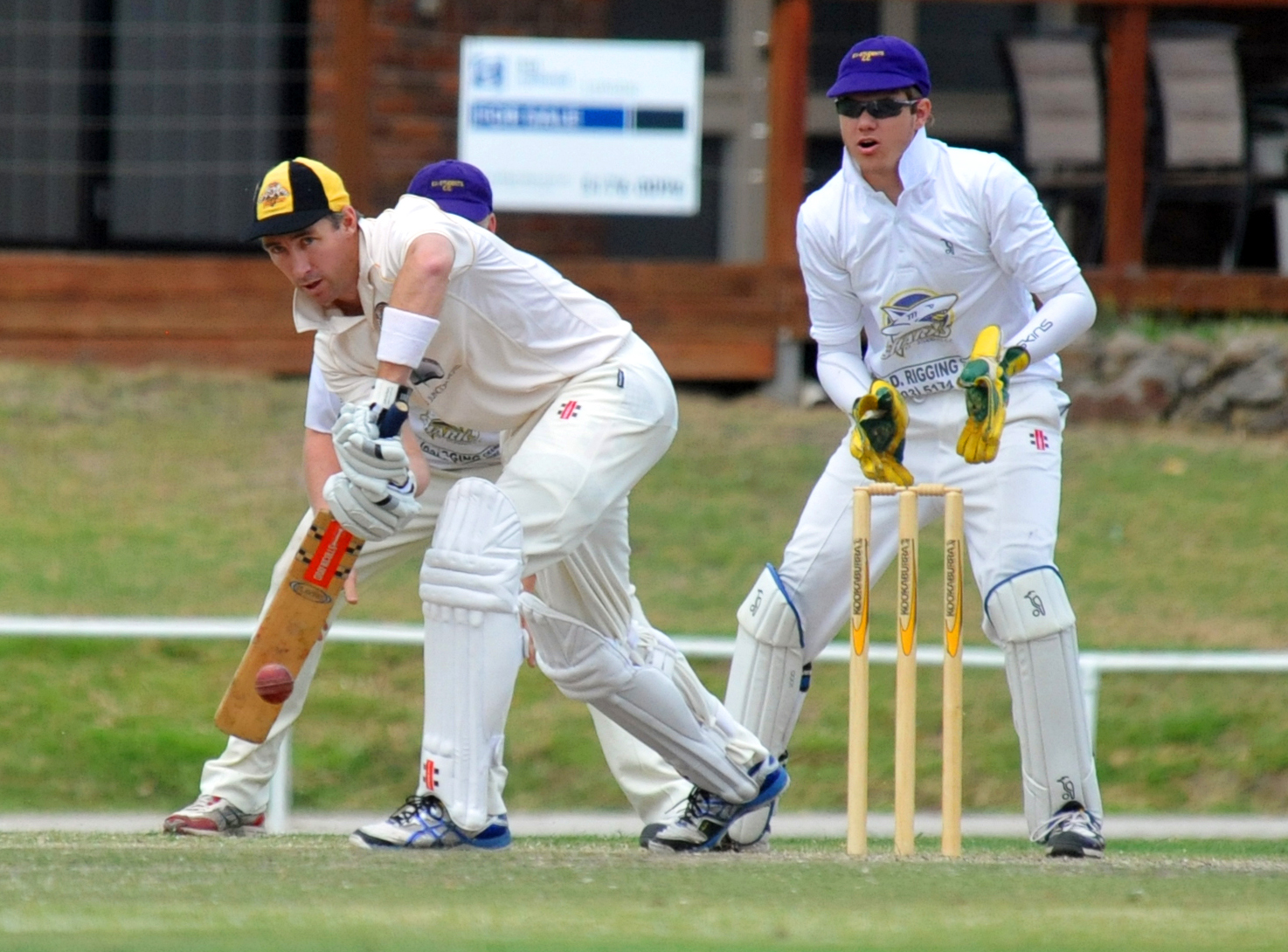 RELATED COVERAGE: Gormandale claims the TDCA grail
LONG-time sporting rivals Adrian Burgiel and Stuart Anderson at last came together on the pitch to put the Traralgon and District Cricket Association title out of Ex Students' reach at the weekend.
The former Sale Maffra pair came together with the Tigers in strife and proceeded to post a 197-run sixth wicket partnership to haul Gormandale from 5/53 to 8/320.
Anderson's superb 127 and Burgiel's 94 wrestled the momentum from the reigning premier and the Sharks never recovered, falling 137 short in the chase yesterday.
"We played most of the year together and didn't actually bat together, when Stuey was coming in I was on my way out… (so) to come out in the grand final and bat together, spend some decent time together and put on a great partnership, which obviously went toward winning the flag, was sensational," Burgiel said.
In his first TDCA season, league best and fairest Anderson added another accolade to the trophy cabinet with a man of the match performance in the final.
"In that situation (5/50) personally I didn't really look at the scoreboard, I just knew it was important to knuckle down and get a partnership going and get a score to bowl at," Anderson said.
"As we got going our confidence grew and they got worn down a bit… and we were just able to get on top."
After years facing off against one another in various codes, Anderson said it had been refreshing to play alongside Burgiel and win a flag for the same team as they approached the end of their sporting careers.
"We've played a lot of football and cricket against each other and always thought it would be nice to have a season together," he said.
"Adrian talked it up at the start of the year what they're like (here) and they're that and more, I can't speak more highly of how much I've enjoyed it and I suppose when you enjoy what you're doing you do it well."
The pair had not decided on whether they would return for the title defence, but after a sensational season said "it'd be a fair chance".