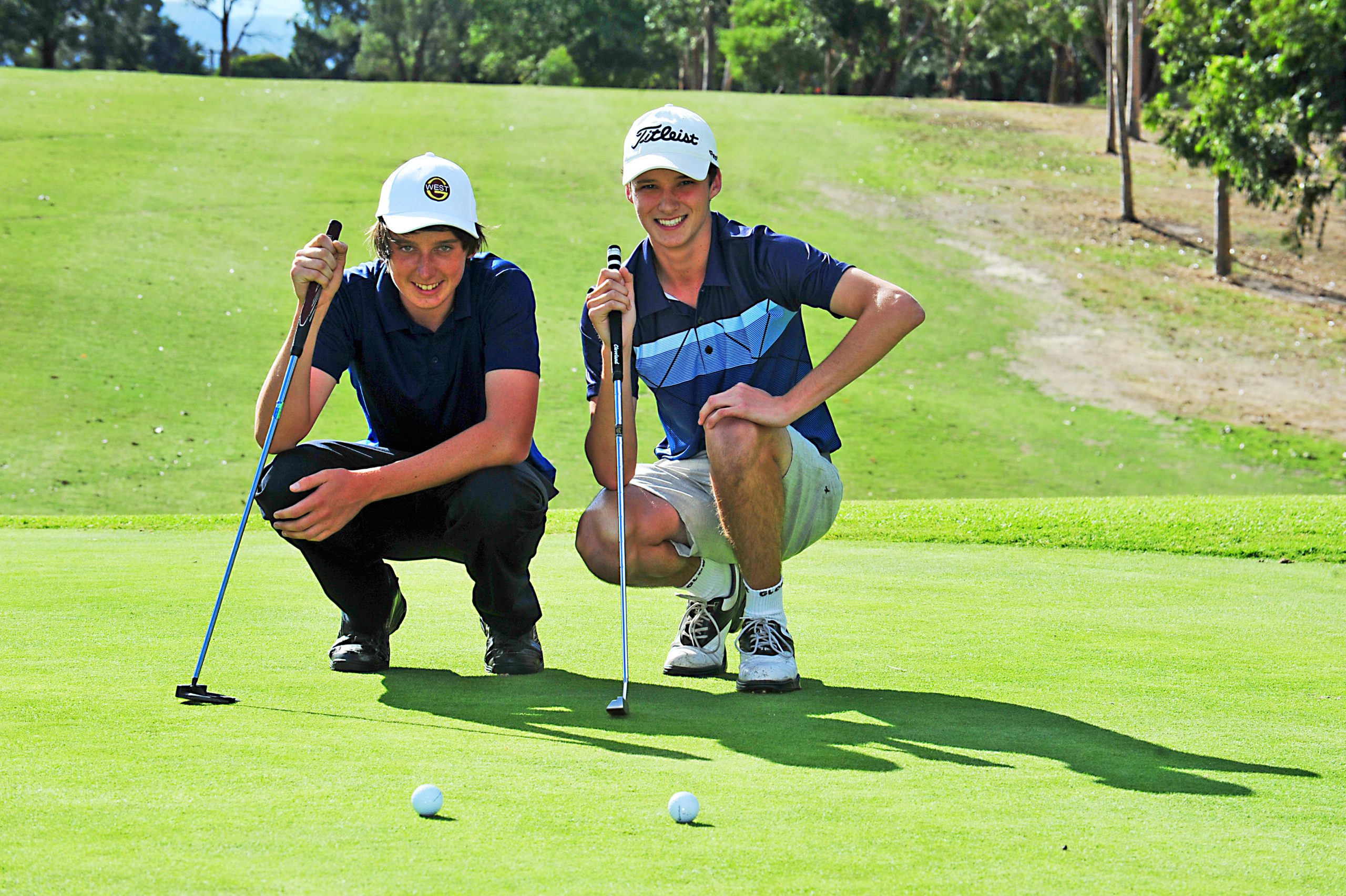 GOLF

PGA stars Jarrod Lyle and Marcus Fraser will command plenty of attention when the Traralgon pro-am begins on Thursday, but for the amateurs in the field any top golfer is worth watching closely.

In their second crack at the event, West Gippsland and Traralgon junior pennant players Liam Ware and Zac Cantrill can not wait to pick the brains of their playing partners and see how they go about chasing a piece of the $20,000 prize pool.
The 15 year-olds said they took plenty from last year's pro-am experience, and would apply that knowledge to throw down a challenge to their professional counterparts on their home course.
"It was pretty good, playing with the pros and getting some hints, and (hearing) what it's like to play on the professional tour. It was just good to see how they play compared to us because they're obviously a lot better," Liam said.
"It's good to play well in front of the pros but it's mainly just fun playing with them, seeing how they play, the type of shots they have and how they deal with pressure… but to beat the pro would be pretty good."
Zac, who struggled with the pressure at last year's pro-am, said the event taught him to relax more on the course.
"I learnt a few tips off the pro and how to deal with a bit more pressure playing with better competitors," he said. With respective handicaps of six and seven, Zac and Liam both carry great form into this year's event. Zac has won an A grade handicap at Yallourn with a round of 73 and carded an even par at Morwell in recent weeks.
The Kurnai College Churchill student also finished second in the overall handicap standings at this year's Traralgon Classic.
Traralgon pennant partner Liam was runner-up in the junior scratch standings at the classic, and both boys helped West Gippsland decimate East Gippsland by about 70 shots in an eight-man, 36-hole playoff at Yallourn this month.
Having already played a round at Traralgon with drawcard Lyle, prior to his appearance at the Yallourn pro-am, Liam said it was great to see the former United States tour player back in the Latrobe Valley.
The pro-am will take place at Traralgon Golf Club on Thursday and Friday, where up to 90 professionals are expected to take part.