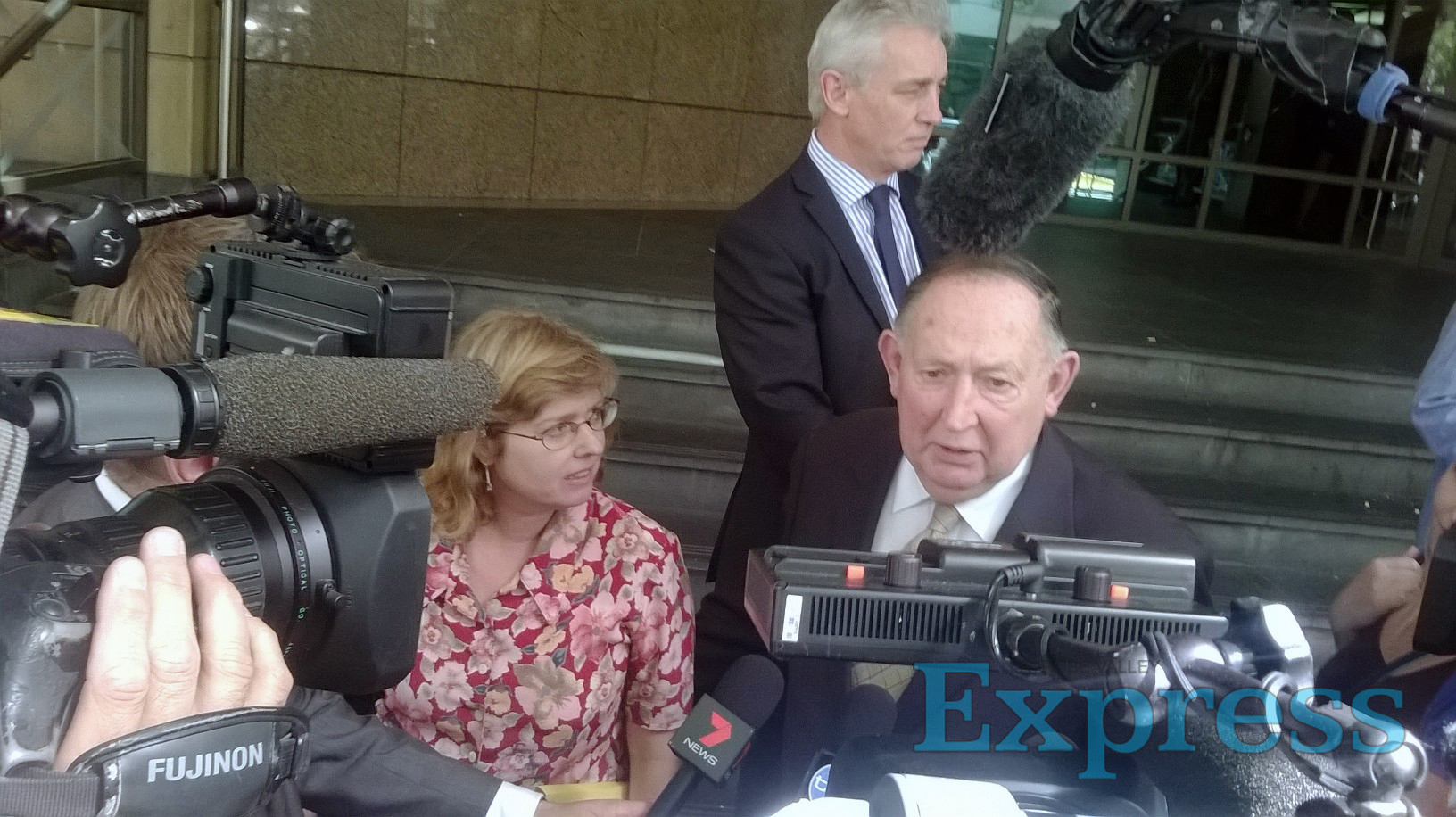 The Gippsland man accused of lighting the devastating Aberfeldy blaze in 2013 has been convicted and fined.
Grahame Earnest Code of Aberfeldy was also found guilty of failing to ensure adequate measures were taken to prevent the spread of the fire.

Magistrate Peter Mellas said it could not be proved beyond reasonable doubt the fire had spread from Code's property to cause the fatal Aberfeldy bushfire.
In a statement to the media outside the Melbourne Magistrates' Court, Code's wife Lynda said the family was disappointed Code was not acquitted of the second charge, which he had contested throughout the summary hearing.
"However we are very relieved the fire did not start on our property," Ms Code said.
"We feel very vindicated as that is what we have maintained all along."
The court heard how Code, 76, had lit the fire in an open incineration pit on the morning of 17 January 2013, a day of high fire risk, to burn off two boxes of his teenage son's schooling paperwork.
Magistrate Mellas said as Code had decades of fire awareness knowledge and the fire "just should not have been lit – end of story".
While Magistrate Mellas said the fine needed to reflect the seriousness of the offence, and deter irresponsible fire use in the wider community, he acknowledged Code's age, health and long term standing in the community.