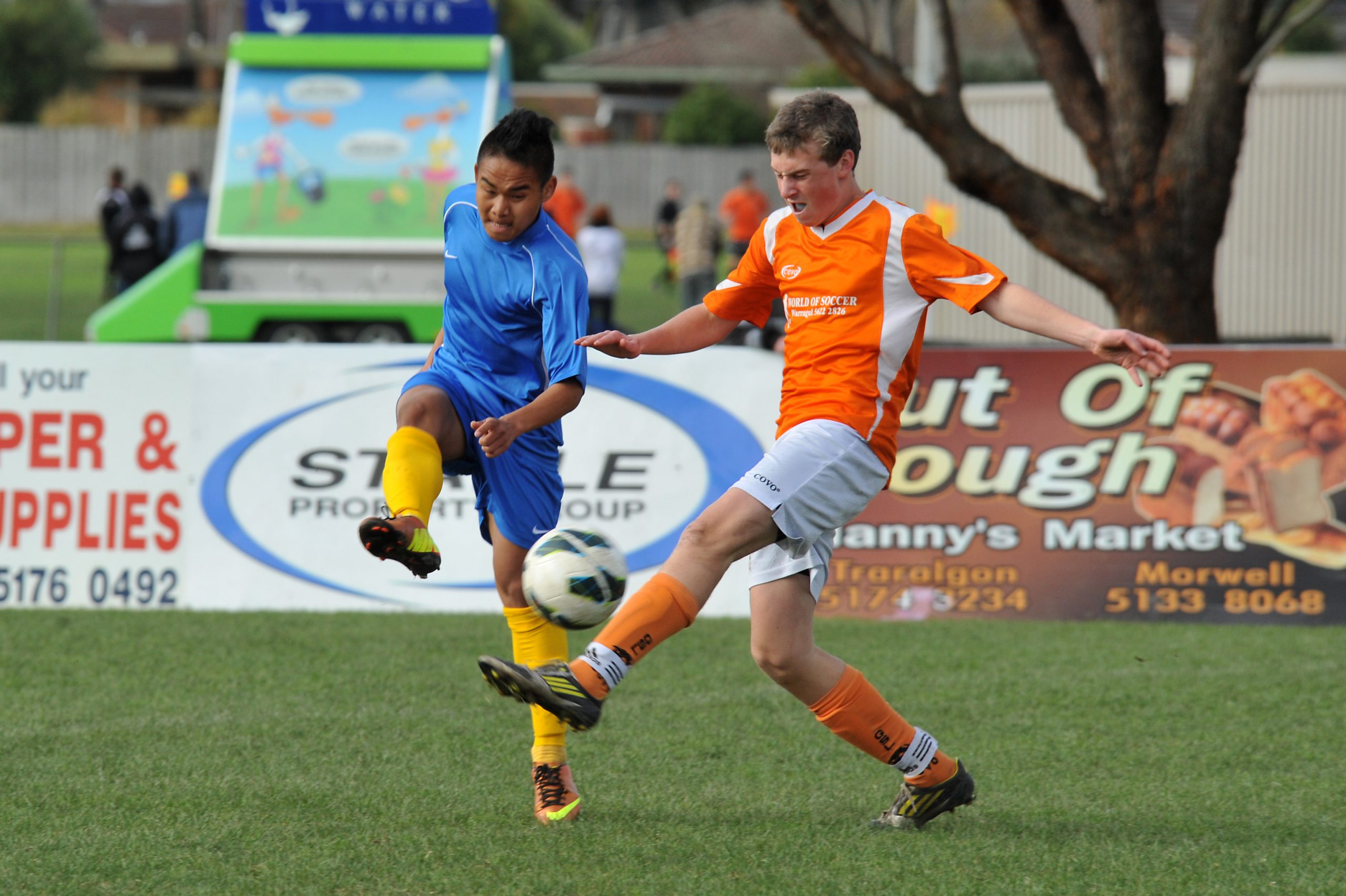 SOCCER
By Samuel Ddarroch
THE Gippsland Soccer League has made its first step toward the National Premier League with the inclusion of under 13 and 15 boys development squads in metropolitan competition this season.
As part of a GSL push for improved elite player pathways to build toward an NPL franchise in 2017, the league successfully lobbied Football Federation Victoria to include its development sides in regular Melbourne-based competition following an announcement last week.
"In terms of NPL we need to develop some structures so this is the initial platform… developing our talented players," GSL chair David Wilson said.
"This is the talent that we're going to groom to play in a higher competition over the next three years whenever a vacancy arrives… this is the first step, this is the biggest step."
Both sides will play up an age group after the under 13s were assigned to the 14D division and the under 15s to 16B.
After long and arduous negotiations with FFV, Wilson said the division allocations were not perfect, but a step in the right direction for the region's future.
"It's not the ideal circumstance… but I'll take it on face value as a start for us," he said.
"I want them to be playing higher in their own age groups… I wanted A or B (in their own ages) (but) it's taken a lot of slog and a lot of to-ing and fro-ing (just to get in).
"It is a good positive for us… we're in there and we're away."
The region's representative sides had only previously played in country championships and other occasional tournaments, but will now contest a weekly competition.
Wilson said the move was a natural progression from the existing skills acquisition program.
Coaches and team managers will be appointed for both sides imminently.
The league will look to add more age groups to the junior development program in 2015, as well as girls representative squads.
The GSL has also expressed an interest in establishing a women's NPL franchise when the female competition is rolled out next year.
"This would give an opportunity for all Gippsland girls playing outside the area to play for Gippsland in NPL," Wilson said.