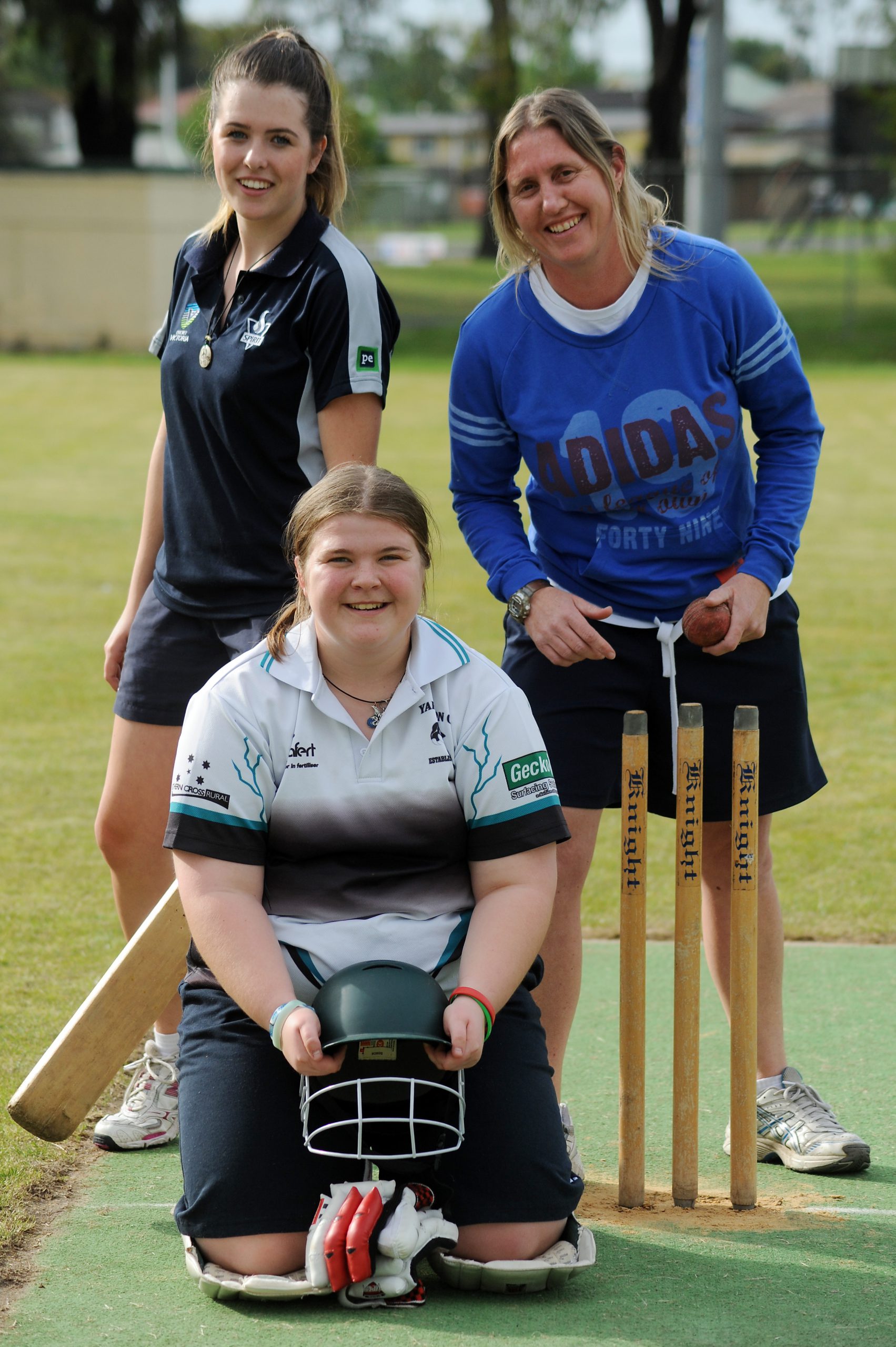 CRICKET
GCL WOMEN
MORWELL defeated Warragul by 68 runs to secure a second consecutive Gippsland Cricket League women's title at Keegan Street Reserve last weekend.
Playing in its 11th straight final, the Morwell side was able to secure an impressive seventh flag, on the back of a quick 50 from captain Robin Fitzpatrick.
Morwell batted first in overcast conditions and Kirby Mathieson (6) combined with Fitzpatrick to weather the early barrage in a 35-run partnership before the former was bowled by Maddi Cumming.
The Morwell skipper was joined by Lisa Bowring and together they put on a match-winning stand.
Fitzpatrick (50) was particularly brutal on leg side deliveries and despite suffering a leg injury was able to master the bowling and register a terrific half century off just 69 deliveries before her compulsory retirement.
At 2/114 after 24 overs, Morwell was poised to push for 200 plus.
Contributions from Lynda Walker (17 off 22), Lisa Bowring (50 retired off 89) and Ryley Reid (18 off 23) helped boost the total, and AJ Bury's unbeaten 37 off 46 saw Morwell reach an imposing 3/219 from their 40 overs.
Maddi Cumming (1/27) and Caitlyn O'Neill (1/10) made Warragul's only in-roads, while 32 extras hurt their cause. The experienced Rachel Smith and Denise Sanders made a steady start to the chase, but struggled for runs before the first wicket fell at 1/15 after nine.
Cassie Pollock joined Sanders and lifted the rate as the pair put on 86 for the second wicket.
Sanders reached 50 and retired at 1/97, and Walker had O'Neill caught behind to recapture the momentum at 2/107. The chase began to falter as Warragul fell to 4/123 when Pollock's innings ended for 44. Nicole Faltum came in to the attack and snared a pair of wickets to finish with figures of 2/4 off three overs, as Warragul ended its 40 overs with 8/151.
Morwell's Robin Fitzpatrick was named player of the final and GCL player of the year.