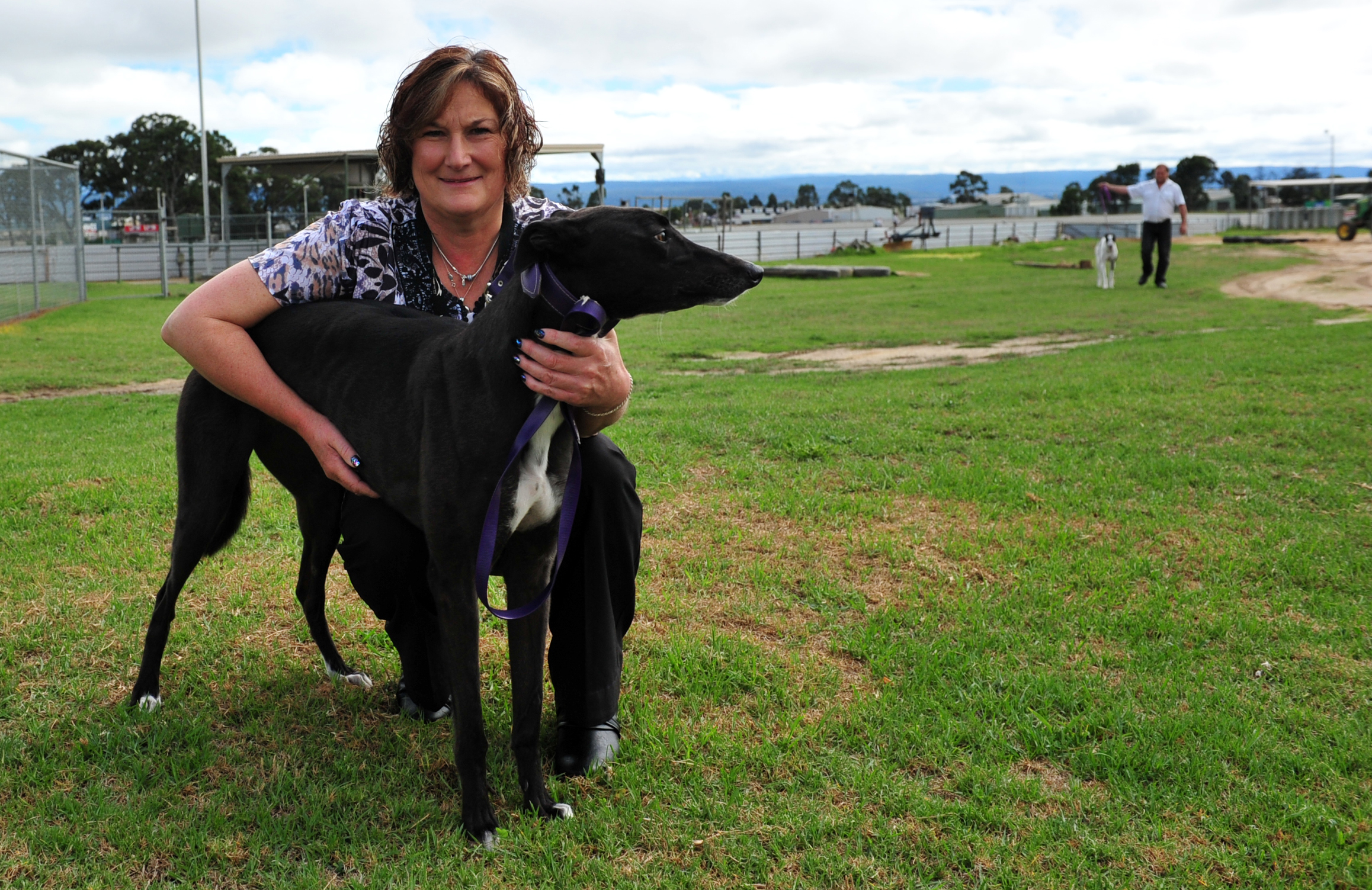 GREYHOUNDS
By SAMUEL DARROCH
EVERY win by a greyhound wearing pink this month will bring a smile to Ann Lawson's face.
The local trainer and handler was diagnosed with breast cancer in 2009.
She learned of her illness en route to the Geelong greyhound races, a passion that became a crutch in the years that followed.
When Wilber broke his leg in a racing incident a day before the diagnosis he became the family pet, and Lawson was never truly apart from the breed through her 18 months away from the track during treatment.
While still awaiting the all clear Lawson is through the worst of it, and said the greyhound racing community, as well as the dogs themselves, were instrumental in her recovery.
"They're just something that's there… they don't ask you for anything, they give you company, they're just there," Lawson said.
"The greyhound community was a huge help to me as I battled the disease and without receiving the text messages and words of support it would have been so much harder."
A member of the Giles family, a name synonymous with greyhound racing, Lawson is back amongst it and an avid supporter of Greyhound Racing Victoria's 'Go the Pink Dog' campaign.
The scheme sees $500 donated to the McGrath Foundation every time a greyhound wearing the pink number eight rug wins a race in April, and has generated $340,000 in the past five years.
While Lawson did not have access to a McGrath Foundation breast cancer nurse throughout her treatment, she hopes the campaign will allow others access to their support.
"I was really lucky because I had a really close network of support… but there's other people who don't have that," Lawson said.
"I didn't have a McGrath nurse… when I was having chemo… it would be really good to have them in every hospital."
Lawson helps care for greyhounds at her partner's father's Moe farm on weekends, trains and handles her own dogs, and helps load the boxes before races.
"I'd like every pink dog to win, it's good to watch them and think 'there's another donation to the McGrath Foundation' as they go past the winning post," she said.
The Greyhound Racing Victoria scheme is now in its fifth year helping place breast care nurses with families in need across Australia.