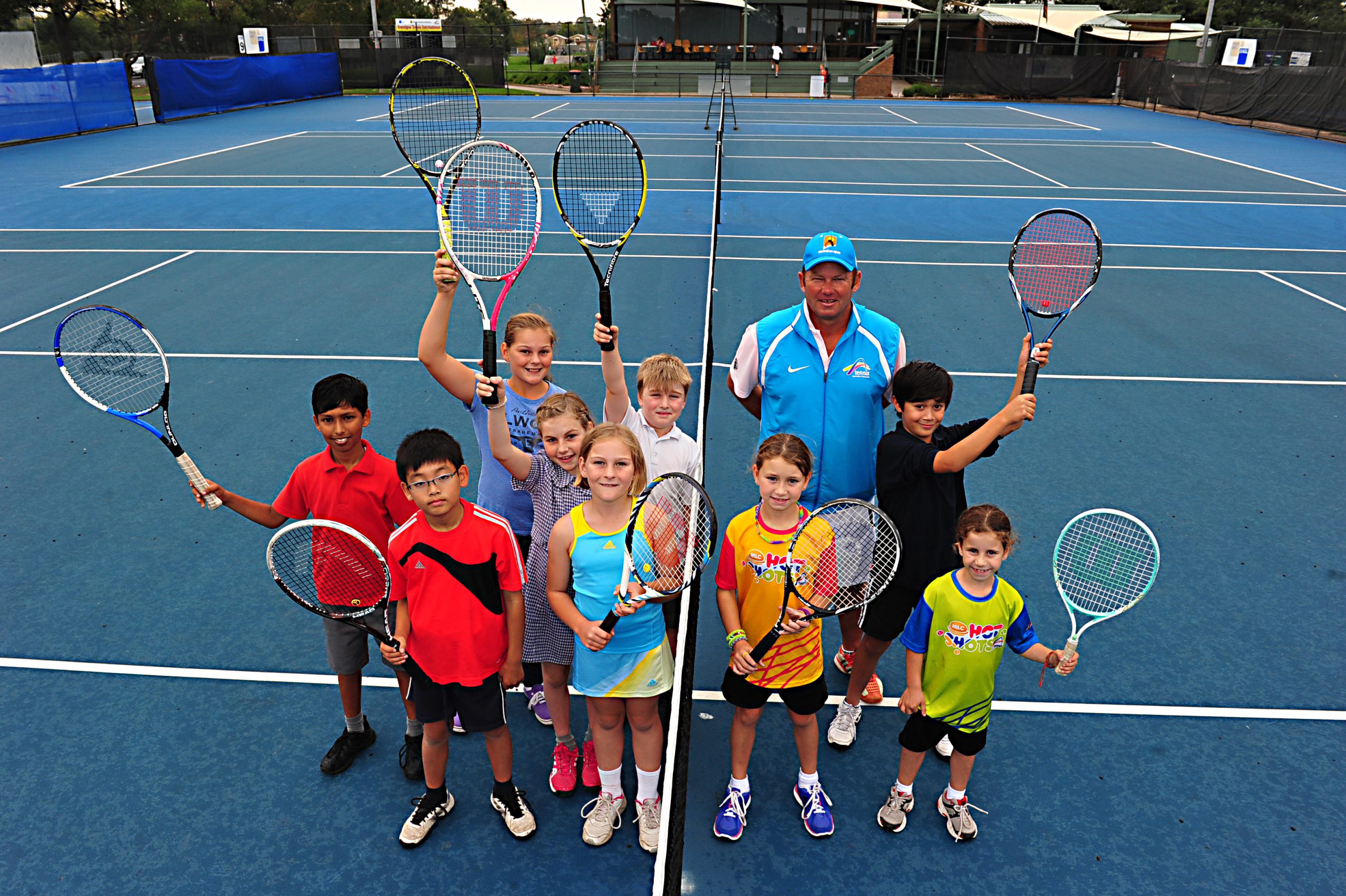 TENNIS
By samuel darroch
THE junior tennis competition sweeping the nation, Super 10s, has been labelled "10 out of 10" by Traralgon Tennis Club coach and tournament co-ordinator Graham Charlton.
The 10 years and under program will begin its third Gippsland-wide installment in Traralgon with a trial date set for 27 April.
With an emphasis on participation and talent identification, Charlton said the trials were open to anyone under 11, including rank beginners.
"It's absolutely fantastic, everyone's so excited about it," Charlton said.
"They (the kids) have just grown… when the coaches come back the next season they (comment) on how much they've improved.
"It gives them competition and a chance to play matches… it gives the kids goals and something to aim for."
Four boys' and four girls' teams will be selected to take part in four rounds plus finals following the trials, with each side assigned its own on-court coach.
Bairnsdale Tennis Club's Aiden Fitzgerald, who will take his place as team coach for the third consecutive season, said the format allowed an opportunity for more in-depth mentoring.
"We teach them how to prepare for matches, as well as on court coaching, and teach them about what to eat between matches, how to stay hydrated and things like that as well; it's on and off court," Fitzgerald said.
He said on-court coaching also gave an opportunity for immediate tuition.
"It's that feedback straight away so kids can use it at the time whereas if you say the same thing on the Wednesday kids will have forgotten it by then and they can't see the impact it would have."
The third-time Super 10 coach said the introduction of the formerly metro exclusive competition in rural areas had done wonders for junior talent.
"We're not from the city and we're such a big region so it's great getting everyone from around our region and those young kids to have such good competition at such a young age," he said.
Players take part in one singles and one doubles match per week with 50 minute time limits.
Weekly awards named after Australian tennis stars will be presented to players demonstrating specific attributes encouraging technique, movement, determination, tactics, focus and sportsmanship.
Players will also compete for rare opportunities such as the chance to play in the national finals at Melbourne Park during the Australian Open, toss the coin at Australian Open matches and participate in on-court demonstrations.
Traralgon junior Damien Hough is a previous winner of the Hewitt Award for "competitiveness and hard work", and tossed the coin at the David Ferrer and Kei Nishikori round of 16 match at the 2013 Australian Open.
Children turning 11 after 1 June are eligible to trial.
Prospective players must register online at tennis.com.au
For more information phone Alex Jago, Coach and Talent Development Coordinator in Victoria on 0478 479 474 or email ajago@tennis.com.au