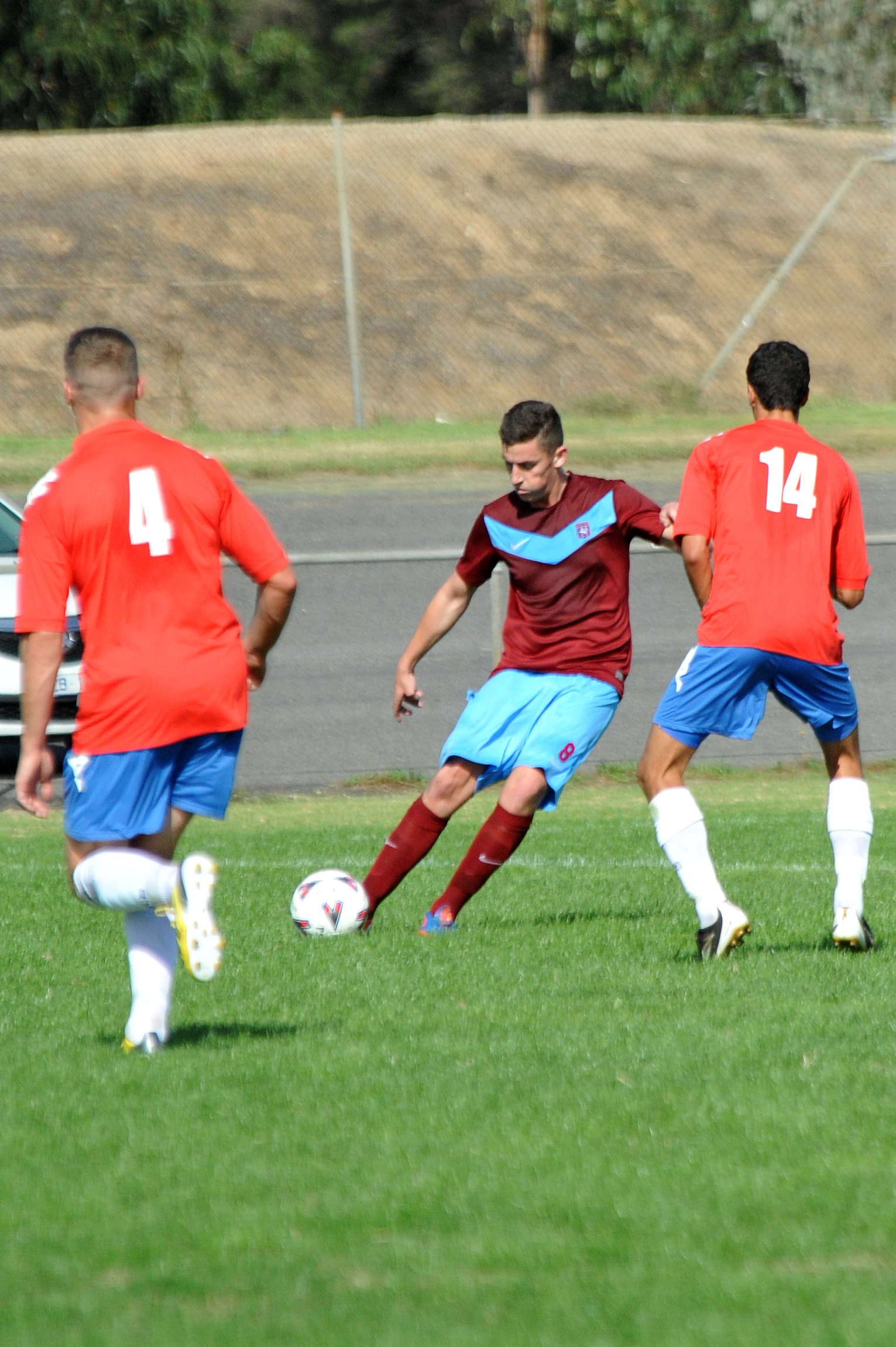 SOCCER
STATE LEAGUE
By samuel darroch
AN Ash Cattermole-brace led Morwell Pegasus to a 4-1 away win over Southern Stars on Saturday and equal top of the State League South East Division One ladder.
Still rebuilding from the fallout of last season's premier league match fixing scandal, the Stars were no match for the visiting Horsemen, who made it two in a row to start the season.
With the sidelines clear of foreign bookmakers, Morwell coach Luke Cheney said the win was well earned.
"It was another great result… the boys are starting to gel which is pleasing and starting to understand how I'm wanting to play," Cheney said.
Englishman Cattermole opened the scoring within 10 minutes to put Pegs ahead, but the young Stars responded with a 25 metre volley to draw level midway through the first half.
Pegasus shrugged off its complacency to score another on the cusp of half-time, Cattermole again the man to find the back of the net.
"We went into half-time 2-1 up (but) I gave the boys a bit of a serve because really it wasn't good enough," Cheney said.
Geordie Scott put the visitor up 3-1 after the break to all but seal the result, before Jamie Prictor added a fourth to cap off a ruthless display.
Pegasus was forced to earn every goal against a dogged Stars defence, which put plenty of numbers behind the ball in a 4-5-1 formation.
"They were a very defensive team, it took us a while to break them down," Cheney said.
"We just had to be patient and when we got our chance we took it."
Cheney praised the efforts of new recruit Cattermole, who has three goals from two rounds thus far.
"He's been really good, him and Steve (Maselli) are working really well (in midfield); Ash is getting forward and Steve is covering the centre for him and… popping up at the right time," Cheney said.
The Pegasus reserves also picked up three points, coming back from 2-0 down to post a stirring 3-2 victory.
Pegasus hosts the undefeated Mornington Peninsula on Saturday in a top-of-the-table clash