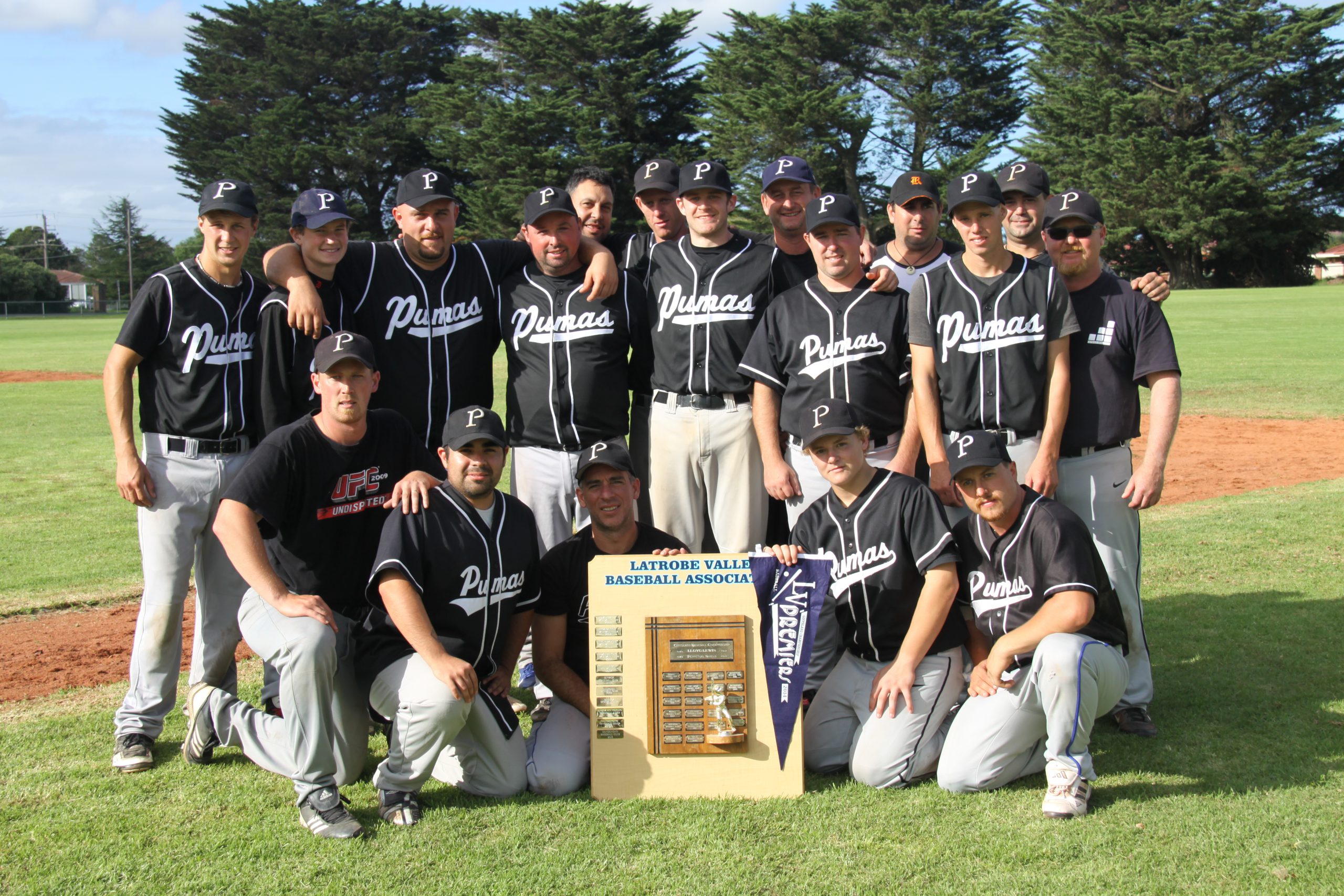 BASEBALL
The Pakenham Pumas overcame Dandenong Angels to take out the GDF SUEZ Loy Yang B Latrobe Valley Baseball Gippsland Championships at Sale's Stephenson Park over the weekend.
Five metropolitan teams and five Gippsland teams played six preliminary games before the Pumas and Angels contested a final on Sunday afternoon.
With all teams keen to size each other up ahead of the Latrobe Valley season start this weekend, nobody was holding back.
At the end of preliminary fixtures the Angels and Pumas topped the ladder, followed by Mornington, Churchill, Berwick, Dingley, Moe/Newborough, Traralgon, Sale and Morwell.
The final was a quality game in which Dandenong took the early lead with strong hitting to score two runs in the third inning.
Its defence was equally as good in keeping the Pumas scoreless for five innings.
Finally, in the sixth inning, the Pumas opened their account with two runs to tie the game, and outstanding defence from both teams kept the score level until the top of the ninth.
With the game on the line the Pumas managed to score one run to take the lead, then shut the Angels out with great fielding to take a 3-2 win and the shield.
After Saturday's last game a home run derby was staged.
Three players from each team took part, receiving 10 pitches with a goal to hit as many home runs as possible.
Local slugger James Jackson from Sale Rangers managed to hit four over the fence to claim the crown.
Kynan Wilcox from Dingly Baseball Club was voted most valuable player for the tournament.
The local season gets underway this week when Churchill plays Moe/ Newborough and Traralgon takes on Sale, while Morwell has the bye.
Defending champion Moe/Newborough appears strong again this year, along with another imposing outfit in Traralgon.
Both teams have retained powerful lineups and, while the other clubs are still rebuilding and bringing young players through the ranks, the Dodgers and Redsox appear set to dominate.