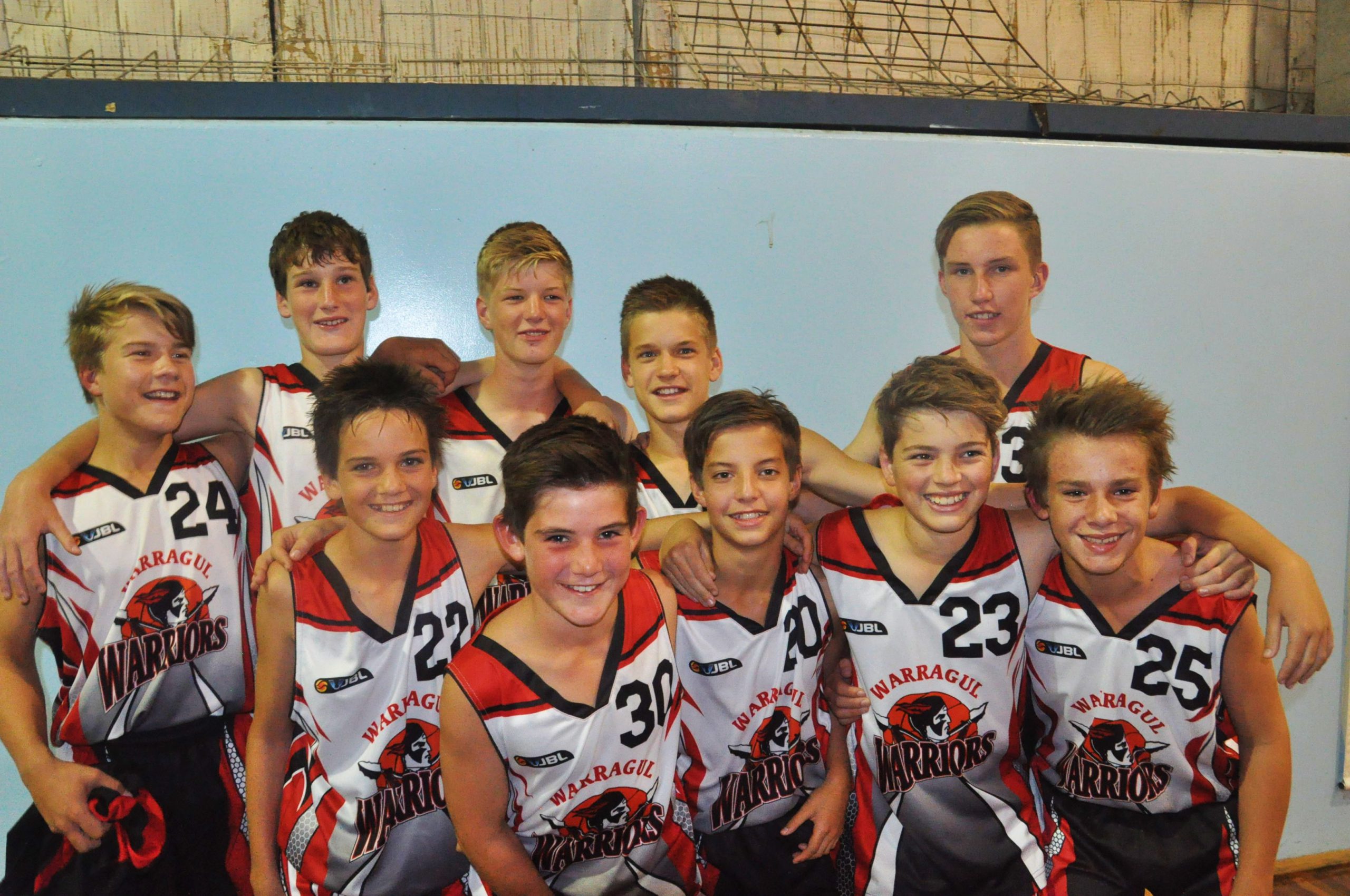 BASKETBALL
FROM the depths of obscurity to the upper echelons of the Victorian Championship ladder, Warragul Warriors' under 14 basketballers have come from nowhere to take the state's best by storm.
The side has scored four wins from five matches in the VC this season, justifying an arduous battle to be admitted to the prestigious competition.
Comprised largely of Latrobe Valley players, the side – Caleb Sarong, Ned Tworkowski, Brock Smith (Moe), Wade Anderson (Moe), Finn Walker(Moe), Zac Skinner (Moe), Ben van Dyk (Moe), Cohen Ruyters (Traralgon), Trent McMahon and Jai Newcombe – went on a tear in the Victorian Junior Basketball League season.
Implementing a high-intensity, high pressure game under coach Klaus Rottler, their average winning margin had been 50 to 60 points, helping lift the Warriors' ranking from 59 to 21. Despite their dominance, a VC berth was still out of reach. Rottler, however, would not take no for an answer from the basketball brass.
"Basically, I wouldn't leave it alone," Rottler said.
"There was plenty of lobbying to play in VC and some, shall we say, robust exchanges of opinion."
Finally, the powers that be yielded, providing a window of opportunity for the Warriors to prove their mettle in the form of a one-off challenge game against second ranked Victorian team Melbourne Tigers.
"To their credit, Basketball Victoria took interest, started taking notice of our games and our results and then gave us a chance," Rottler said.
"That's all we asked for."
A determined Warragul outfit took its chance with aplomb, dismissing its metropolitan opponent 88 to 51.
"It was great for our kids to prove themselves and get the chance to play at a higher level in the Victorian Championship," Rottler said. Five rounds into the VC season the Warriors have shown they belong.
The boys suffered just one loss, a tight two-point defeat at the hands of Sandringham, while beating Frankston and Camberwell by 20 and 29 points respectively.
The team's next assignment in the nine-round season is ladder-leader Hawthorn on 5 May. The club currently sits sixth on the ladder, just two points off first.