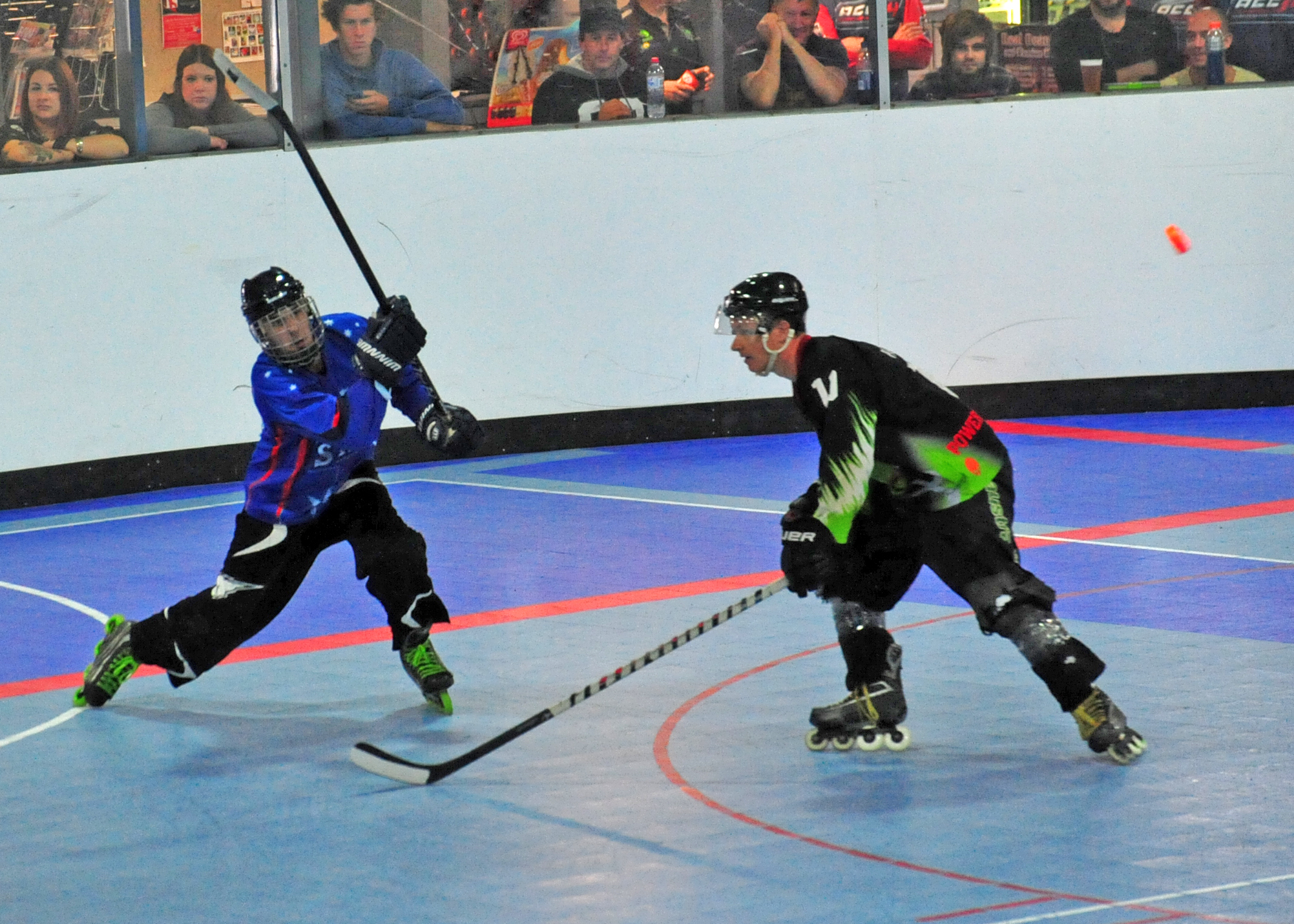 INLINE
By SAMUEL DARROCH
THE bash and crash of inline hockey left Easter eggs of a different kind on contestants at the second annual Australasian Inline Club Championship at Stadium 34, Moe over the long weekend.
The club challenge attracted 23 teams, including seven from interstate, across four divisions for a four day inline extravaganza, marking a significant participation upsurge on the inaugural tournament.
Essentially ice hockey on rollerblades, the competition drew a number of premier Australian Ice Hockey League players to the pro bracket chasing a piece of the $2000 first prize, claimed by Victorian side, the Dragons.
Tournament director Matt Beatson said the event's rapid growth, which culminated in an extra five interstate teams attending this year, was testament to the club-centric format, as opposed to representative competition.
"I think it takes a year to develop a product, you have to have a year operating it to be able to sell an idea," Beatson said.
"The hockey fraternity is pretty small so the word spreads pretty quickly… a good, well-run tournament over the first year helped to build it in the second year.
"I was pretty excited by it this year and already the feedback from the weekend… is they'll all be back next year plus more."
The Gippsland Gators entered teams in all divisions bar pro, finishing runner-up in the masters and reaching semi-finals in division two in a much more competitive field than last year.
"I certainly thought they played well, a bit unlucky a couple of times, they were always in games but just couldn't get over the line," Beatson said.
The advent of the format has cultivated grassroots growth in the region, with a number of new players flocking to the Thursday night local competition.
Beatson said the Australasian event was a great learning tool for up-and-coming players, as Gippsland continues to build a player base capable of tackling the top division in future years.
"It gives players an opportunity to play a lot of hockey in a small amount of time and to be able to look at other players and improve… they're not normally given that (chance) in the bigger tournaments," he said.
"We've certainly got some (new) players from the tournament, people that have been interested and come down, which have fed into our home league."
Teams from South Australia, Tasmania, Victoria, New South Wales and Western Australia competed.
For more information about inline hockey or local competition, phone Stadium 34 on
5127 8300.
RESULTS

Pro Division: Dragons (VIC) d Aliens (SA) 4-2 and 4-0
Div 1: Southern Stars (VIC) d Goonies (VIC) 4-2
Div 2: Goonies (VIC) d Moonshiners (VIC) 6-1
Masters: Spartans (TAS) d Gippsland Gators (VIC) 2-1