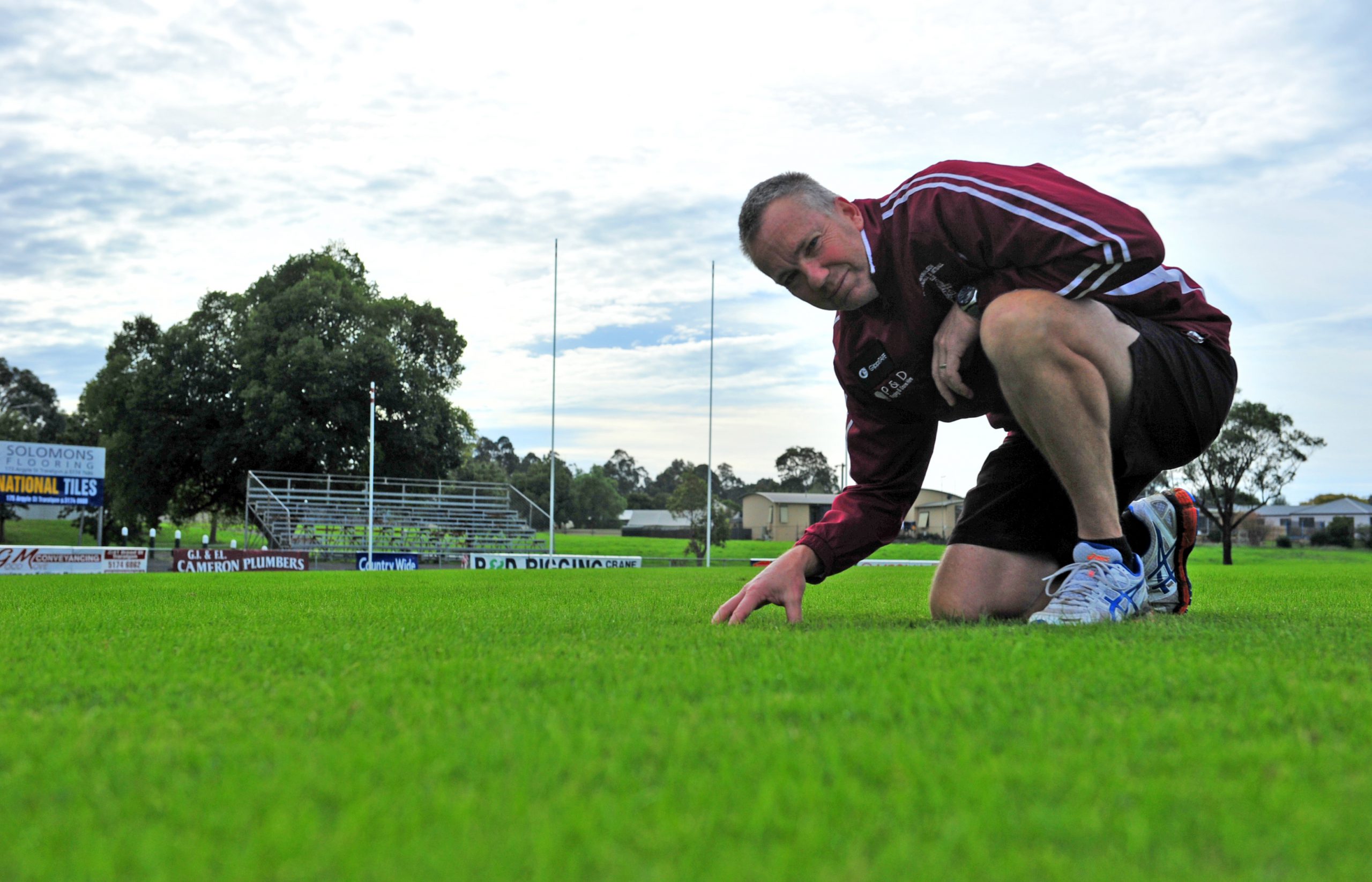 FOOTBALL

GIPPSLAND LEAGUE
By SAMUEL DARROCH
THE Maroons will roll out the green carpet on Saturday for returning son Andrew McQualter in their first Gippsland League match on the resurfaced Traralgon Recreation Reserve.
The former St Kilda star and Traralgon junior will feature in the club's first home game this season on now literally fairway-esque turf against Drouin, with similar grass as the golf course laid in a process dating back to October.
McQualter, who is the current Richmond VFL development coach, slated the round three match as his homecoming with senior coach Paul McCulloch well in advance and will be a monumental boost to the Maroons in their hunt for win number one.
"He's never been shy and I expect his leadership on the ground will really show out," club president Andrew Quenault said.
"I would think his greatest role would be pre-game and maybe during the breaks, he'll grab a hold of the younger guys and maybe have a chat to them and make sure they're doing the right things."
"Mini" graduated through the Gippsland Power system, along with several current Maroons including captain Michael Geary, after playing juniors with Combined Saints and Traralgon.
With eight Traralgon players currently on the Power list, Quenault said McQualter's example would act as great inspiration to the club's current generation of junior talent.
"It's great that they want to come back, it might only be one game, but it's great they want to get back and they get down to the club every now and then and see the boys which is awesome – it's good for all the young kids coming through to know there's a pathway too," he said.
"He's certainly one of us and we're not letting him go."
McQualter's brother Tom also has a long history at the club as a senior premiership player who played nigh on 100 games before pulling the pin.
On the paddock Traralgon has endured an identical start to last season, dropping its opening games to Sale and Wonthaggi.
However, Quenault believes the side is still top three material and will be buoyed by the return home.
"It's exciting (coming back home) being a new surface, it sort of kick starts our year as a home club with the Traralgon people coming in to watch us hopefully," Quenault said.
"They're pretty eager to get out here and run around on our home ground; we've made some improvements around the ground with signage and goal posts so they're keen to get out there and show their wares."
In another big inclusion ex-captain Jaime Aitkin returned to the lineup last round in a player only capacity, relishing his role unencumbered by the leadership.
"I think he's enjoying it, he's out of the leadership group and not the captain so he's just playing footy now. I think it's something he's really going to enjoy, he doesn't lose responsibility but he loses the pressure of it," Quenault said.
The surface was silky smooth as of Monday, and will be trimmed down further ahead of the clash.
The council overhaul resodded the entire pitch, implemented a sand base and couch grass, replacing areas of diseased grass.
Quenault said in the next couple of years it would likely emerge as a premium surface in the region.
Cumberland Park juniors will run out with the seniors as mascots on game day.
? For more Gippsland League coverage turn to page 5.