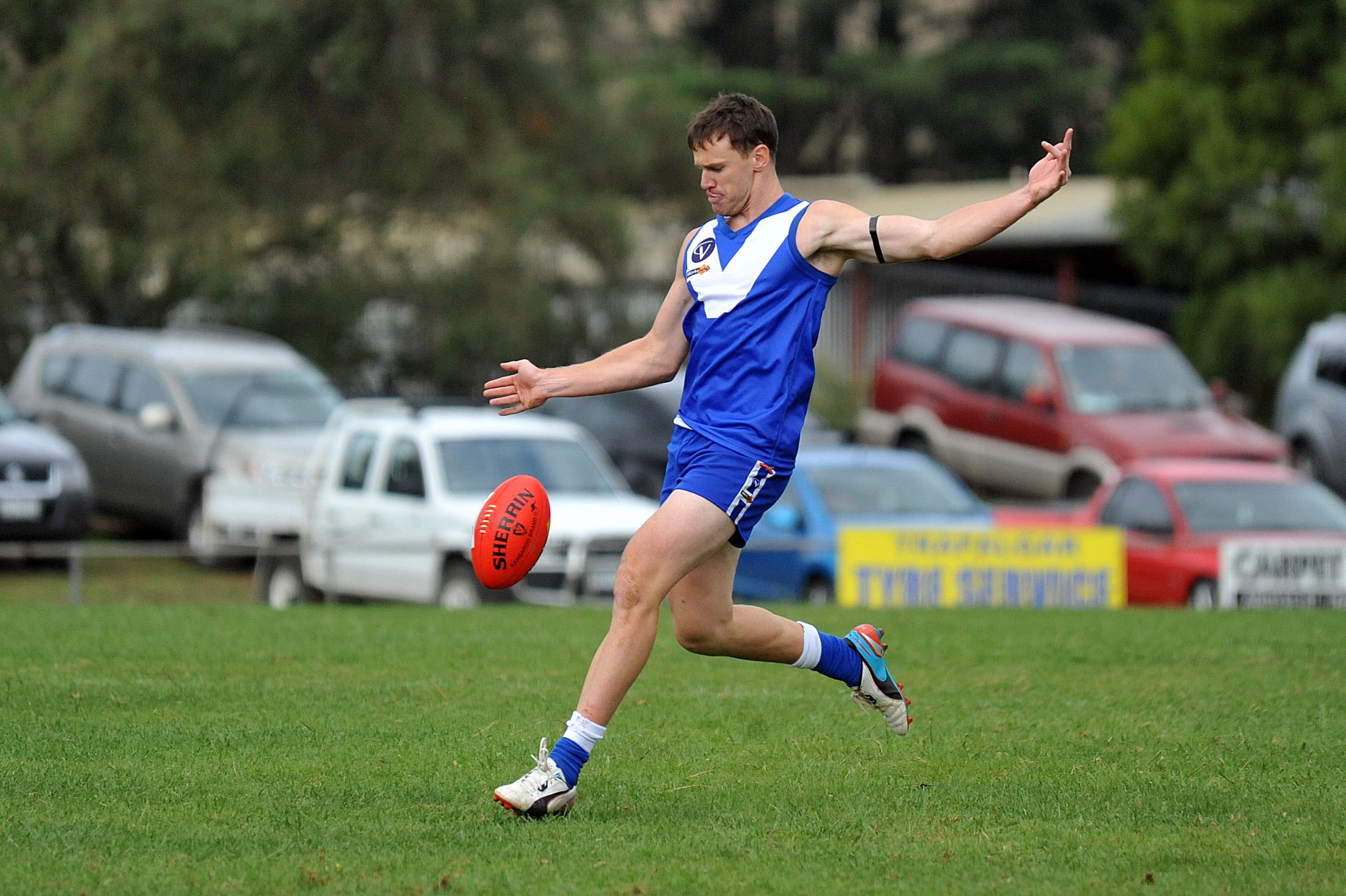 FOOTBALL
MID GIPPSLAND
A pattern has begun to emerge at the top end of the Mid Gippsland Football League after three rounds with Yinnar and Newborough the only two unbeaten sides. These two juggernauts look set to continue in this fashion until they meet on 17 May.
At the other end of the table Hill End and Yallourn Yallourn North have failed to register any points.
Trafalgar v Morwell East
This match should be a thriller between two competitive teams.
Both have won two matches each and will be gunning for a third.
In Trafalgar's last outing it scored an impressive win over Yarragon, while Morwell East dropped the points to Yinnar in a last-quarter fadeout.
The Bloods' two wins have been fairly comfortable but they will face a tougher task against the Hawks.
Trafalgar will again look to the Butler brothers for individual brilliance, but it also has a string of talented footballers who go about their work without much fanfare.
The Bloods will hopefully showcase their new electronic scoreboard this weekend.
Newborough v Yarragon
With a chance to make it four-in-a-row the Bulldogs are setting the pace and seem to have adequately covered their off-season losses.
Yarragon has only one win on the board plus a string of huge defeats and needs to get it together for four quarters to give itself a realistic chance.
The club is already half-way to reaching its total wins in 2013 but would need to drastically improve to worry the stronger sides.
Newborough will gain many players back after injury and could realistically win by 20-plus goals.
Mirboo North v Boolarra
With more than 100 years of history between these two clubs there is always plenty of fire in this fixture.
Mirboo North lost its first match under diabolical circumstances but has bounced back for two on the run, while Boolarra beat Trafalgar but lost to heavyweights Newborough and Yinnar.
It is a tough draw for Boolarra to meet last year's finalists in the first four matches, but the Demons would be pleased at some of the form shown.
Mirboo North is returning to premiership form and will be hard to beat in the remaining games.
The Tigers should win but cannot take Boolarra too lightly.
Thorpdale v Hill End
Thorpdale now has a win under its belt and will go into this game full of confidence, knowing that Hill End has yet to break its duck.
The Blues have looked the more impressive in their opening three games but accuracy has failed them at crucial times.
Hill End has the potential to win games but has not put it all together as yet.
The Dales are starting to get their game plan working under Nathan Scurrah and successive victories would give them a real buzz.
Hill End is matching it with the opposition for a quarter or two then fade away, and a concerted effort is required if it wants the four points.
Yinnar v YYN
This top versus bottom fixture will likely be a mismatched game.
It will be a tough ride for Yallourn Yallourn North but with perseverance a first win is not far away.
Yinnar will go in confident of another big win to retain top position, and should be at full strength with injured players returning.
They have the big man power up front with Tim Aitken, Dallas King and Cam Harwood and if they all fire at once it could be a field day.