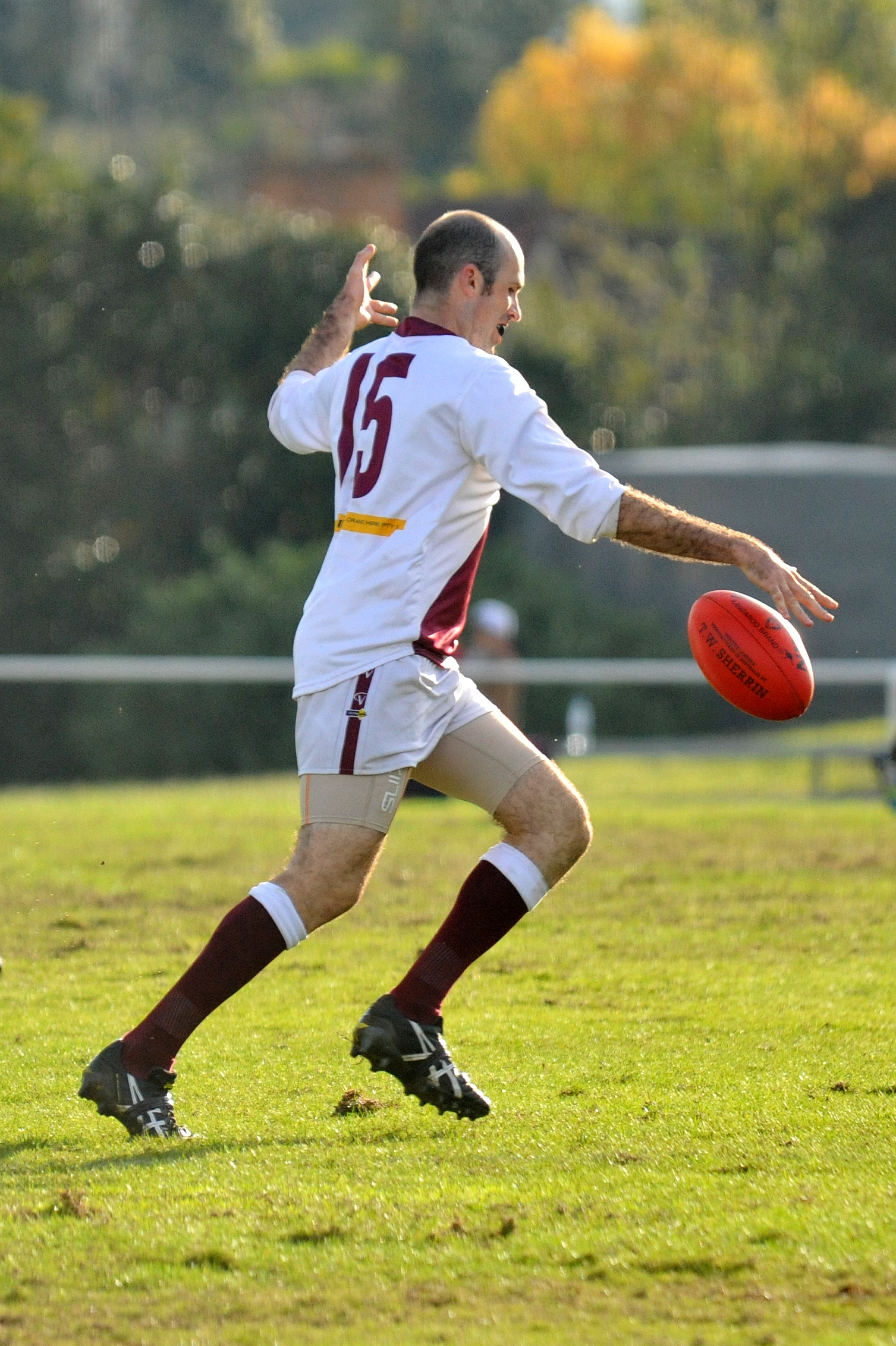 FOOTBALL
GIPPSLAND LEAGUE
ROUND FIVE
THEY have strung together two wins however the Maroons will face their biggest test yet when they hosts third-placed Bairnsdale in round five of the Gippsland League this weekend.
"We see it as a big opportunity to beat a good side," Traralgon captain Michael Geary said.
The Redlegs have gone from strength to strength with a host of new recruits bolstering Shaun Mooney's stocks.
"Clearly everyone is talking about them (Bairnsdale) as being the big improvers and even last year we had to work really hard for our wins against them, so we are going to be up against it and it's going to be a real challenge to see where we are at," Traralgon coach Paul McCulloch said.
While Bairnsdale has been hot from day one, the Maroons have turned a corner in recent weeks.
"Yeah we have, but we've still got a lot of work to do, there is no doubt. But clearly as a group we are heading towards the brand of footy we want to play," McCulloch said.
Traralgon is continuing to expose its young talent to the top grade.
Last week Troy Forrest joined the list of young Maroons to make their debut in the seniors.
"He's a kid who played in the practice matches for the seniors. He's a second year thirds player but I thought he used the ball really well against Moe," McCulloch said.
"We are keen to bring in lots of youth to the side this year. We have got plenty of experience but we have got to keep the young ones coming in to put the pressure on some of the older ones too."
Morwell v Maffra
Morwell will be vying to make it five wins in a row when it returns home to host Maffra.
Last week it faced a huge test against Bairnsdale, and Saturday will be more of the same.
The Tigers and the Eagles met four times last year and on all occasions put on a show.
"It is always a good contest against Maffra, we had four good hit outs with them last year and they are obviously a very strong side which has had plenty of success," Morwell coach Harmit Singh said.
After last weekend's trek east, Singh said he was glad to see the Eagles do the opposite.
"It's always good to get home, we have still got a fair bit to improve on," he said.
The Tigers are well on the way to repeating last year's effort which saw it win its first eight straight.
"I think we are just focusing on game by game," Singh said.
"We are breaking the season up into blocks and trying to get good results.
"Obviously we started well last year and so far we have been able to keep improving week by week."
Sale v Moe
After disappointing performances against Morwell and Traralgon, Moe will face an even bigger challenge when it meets Sale away from home.
The Lions have returned home empty handed from their past 12 visits to Sale; the last time it won there was in 2002.
However former Maffra player turned Moe coach Adrian Burgiel may be able to provide a different insight into last year's runner-up.
Warragul v Leongatha
Leongatha will be out for its first win of 2014 when it travels to Warragul to take on the Gulls.
Wonthaggi v Drouin
Wonthaggi will be looking to consolidate its spot in the five when it hosts Drouin.