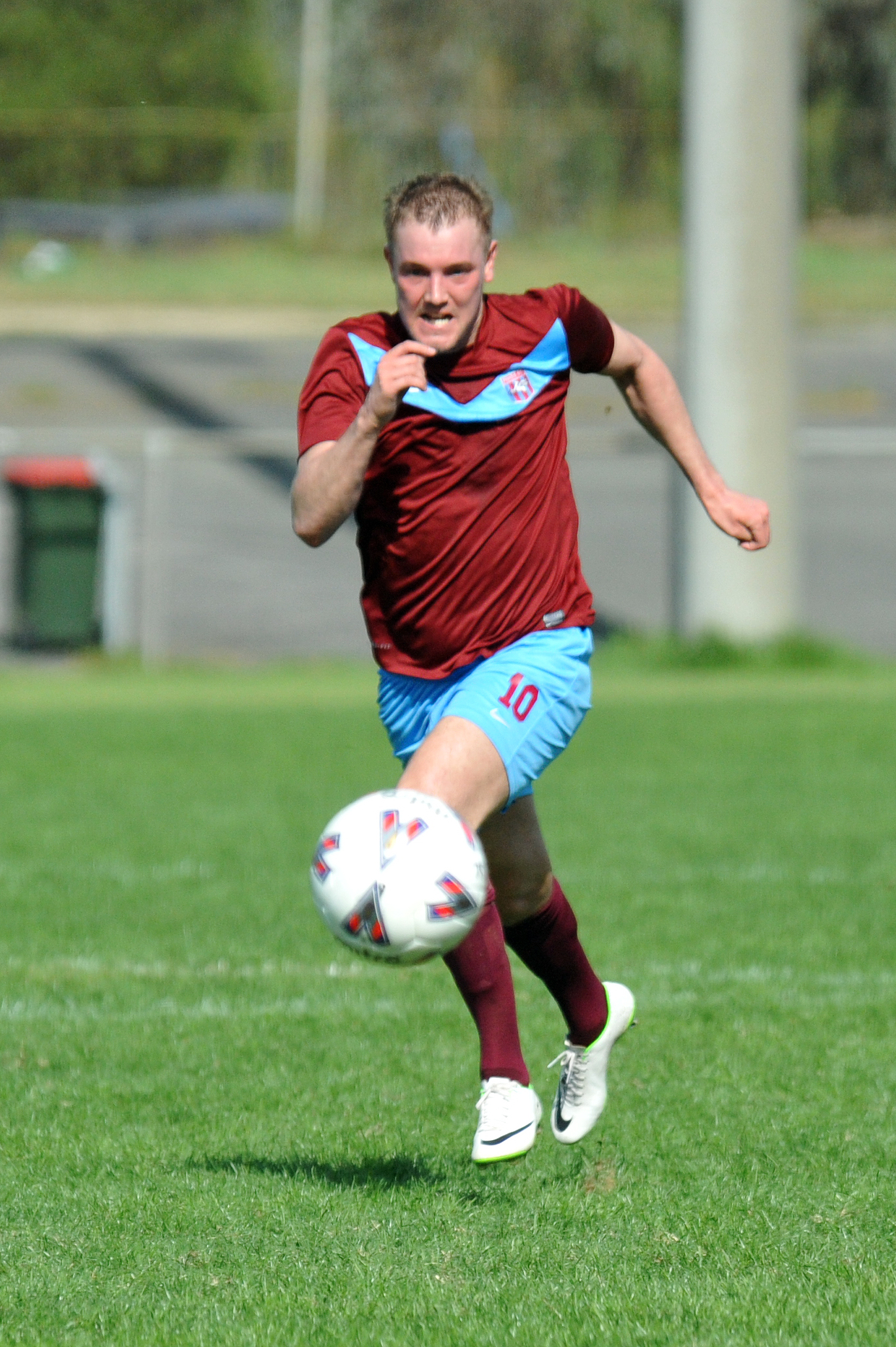 SOCCER
STATE LEAGUE
By SAMUEL DARROCH
Morwell Pegasus moved to third in the State League Division One south-east standings with a 2-0 away win over Langwarrin at the weekend.
Pegs surged ahead midway through the first half when Steve Maselli scored from a free kick, and the visitor sealed the deal with a second after the break.
The result means Pegasus has secured an impressive four points from back-to-back away matches, following a draw with Doncaster the previous week.
Coach Luke Cheney made a few changes to the squad, which responded to the challenge.
"It was a great response to the disappointment… of the draw against Doncaster, so the boys did respond well to that; we turned up, fought hard and got the three points," he said.
"Langwarrin had their own style, we adjusted to it, played our game and came out on top."
After five rounds Pegasus has 10 points, with three wins, one draw and one loss on the books.
The unbeaten Morwell reserves also sit third with four wins and a draw, following a 2-1 triumph over the same opposition, which also came into the round without loss.
Cheney said it was the first time he could recall that Pegasus had "done the double" at Langwarrin.
With one of the biggest Pegasus squads in recent memory at his disposal, Cheney said competition for places had been healthy.
"We've just got a really big squad which allows me to put pressure on the senior core group to get these type of results," he said.
Pegasus returns home to Ronald Reserve this weekend after its fortnight on the road to face fifth-placed Malvern City, followed by a trip to top side Eastern Lions in round seven.
Morwell currently sits five points adrift of the top.