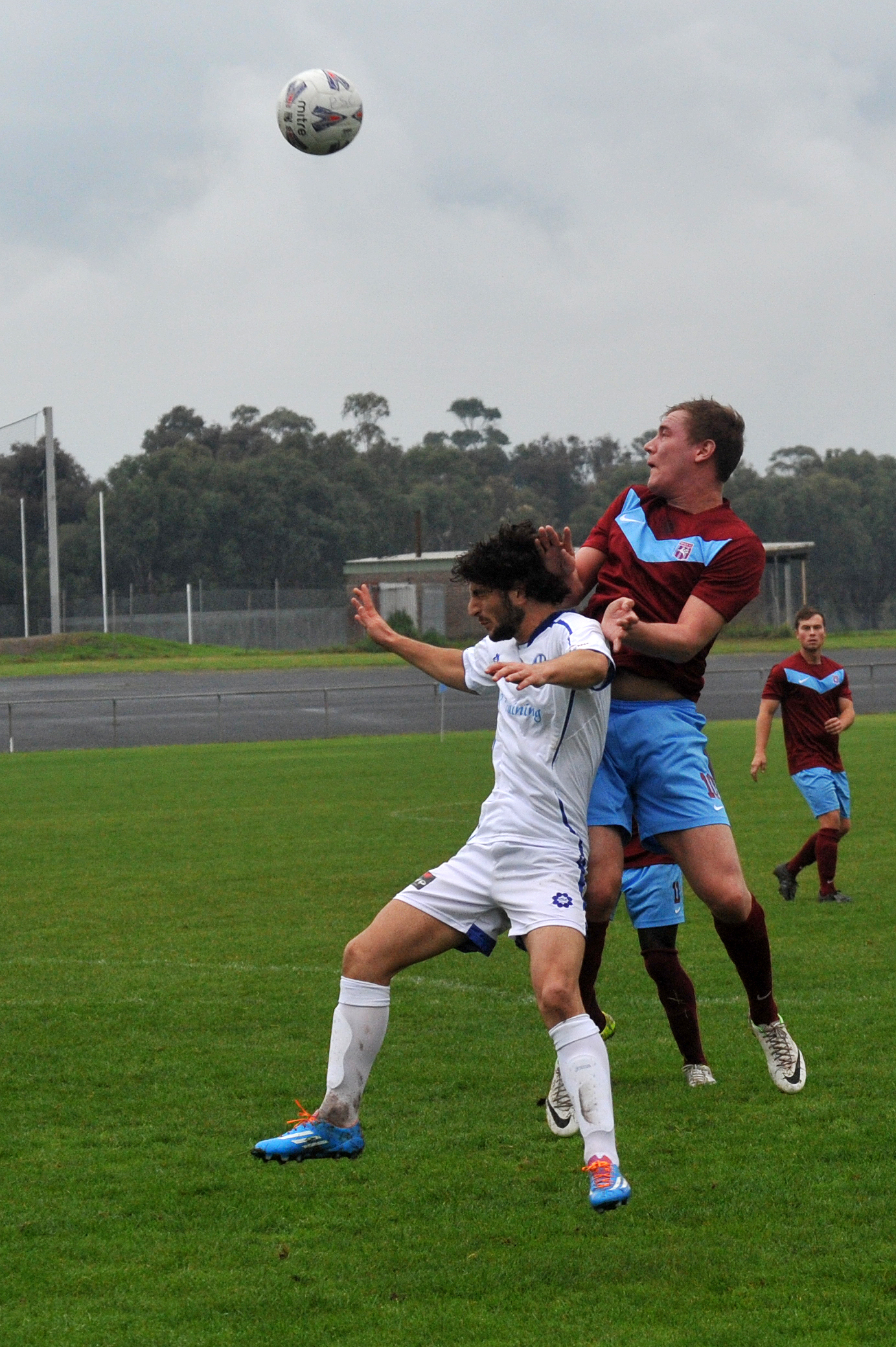 SOCCER
STATE LEAGUE
By SAMUEL DARROCH
MORWELL Pegasus did all but stop the charge of State League Division One South East top side Eastern Lions at the weekend, but could not convert its chances in a 1-0 loss away from home.
Despite dominating much of the possession, Pegasus was unable to finish crucial opportunities against the undefeated ladder leader, condemning the visitor to a bitter loss.
Coach Luke Cheney said a draw would have been a fair result and was disappointed to drop all three points, but was encouraged to have matched it with the league's current benchmark side.
"We deserved a point, we controlled the first half and I feel we were the better team on the day, but we just didn't take our chances, they pinched one and got the result they wanted," Cheney said.
"To go 1-0 down to the top team, a lot of teams have lost by more… it was actually a pretty annoying one because they weren't that
good.
"We get another chance against them on
the return leg and I'm more than sure we'll
get a different result then."
Having achieved six points out of a possible nine through a danger three-week period, Pegasus is well placed to reach the halfway mark in good shape, with four matches against sides on the lower half of the table in the offing.
Cheney said the next month was full of must win fixtures to keep Pegasus' impressive start in tact.
"We're up and about, we're a quality team up in the top four, losing 1-0 to the undefeated top team holds us in good stead… the next four weeks are massive to keep us in touch," Cheney said.
The Pegasus reserves had no such trouble in front of goal, banging six past the Lions to leapfrog into first place on the ladder.
Among the goals were Naseer Mohammad, Steve McRae and Chris Duncan, who all staked their claim for a senior recall, putting the likes of Thom Lino and Jamie Prictor on notice.
"A couple of guys that dropped down from
the senior squad have now put real pressure on me… the reserves are getting such good
results and the seniors have to match it,
and if they're not changes will be
made," Cheney said.
Morwell seniors remain third after seven
rounds and this week tackles Casey
Comets in an eastern derby.
The Comets will be smarting after
a 6-2 defeat and travel to Morwell
hungry for a result.