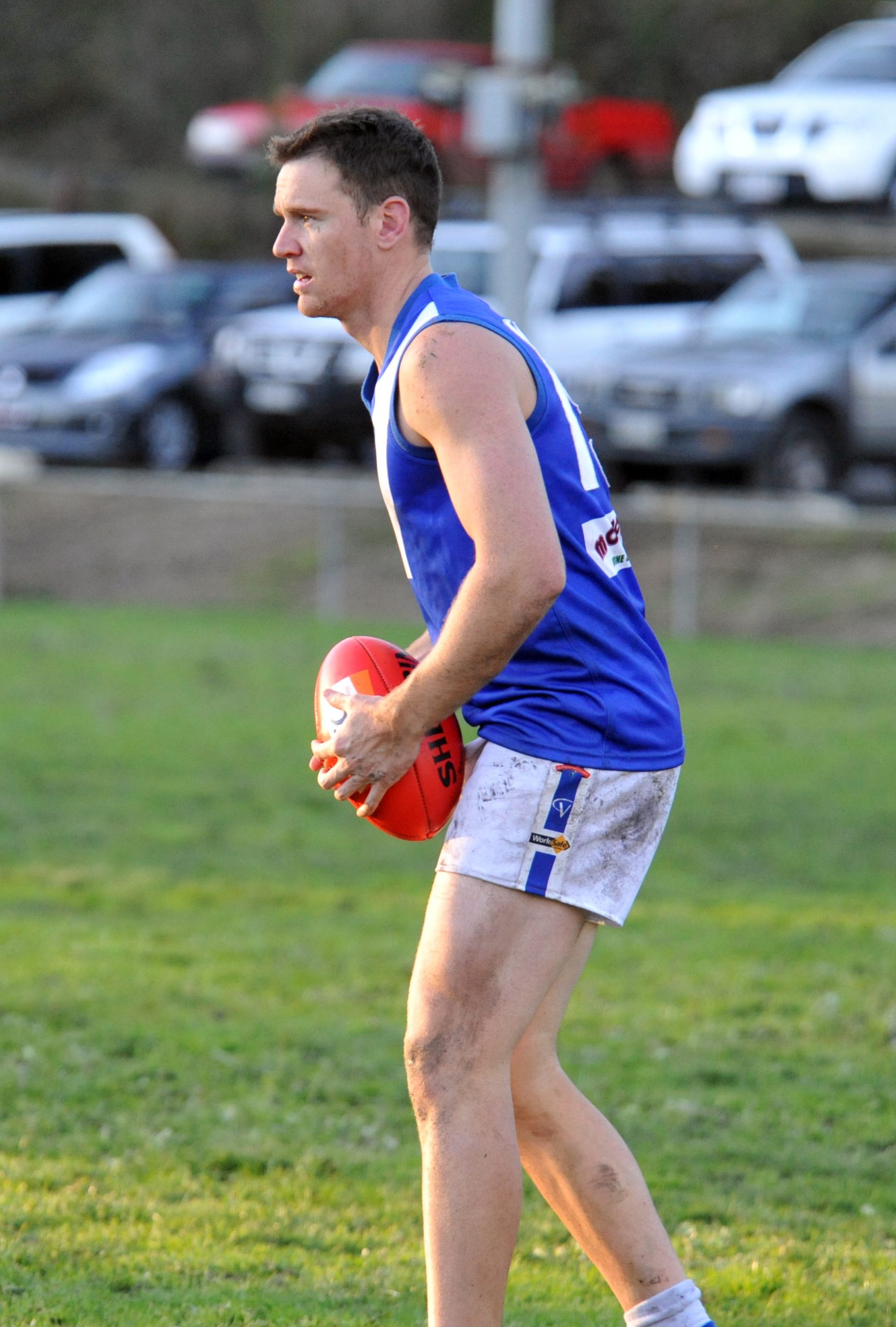 FOOTBALL
MGFL
The Mid Gippsland Football League will be aiming to climb over Ellinbank into 24th on the Worksafe Country Football ladder in interleague action this weekend at Warragul.
Yinnar's Brendan Chapman is set to captain the squad with Yallourn Yallourn North's Barrie Burnett as his offsider.
The selectors have the power to add to the squad as some players could require fitness tests.
Morwell East's stringbean Shaun Barnes is the tip for full-forward, while fellow Hawk and ex-Morwell star Jack Brown looks set for centre half-back or a fix-it role if required.
Thorpdale pair Tim Lappin and Rhys Gieschen have travelled from Melbourne for training sessions and could appear in the final squad, which will be announced after training tonight at Morwell East with presentation of jumpers at the Morwell RSL from 7.30pm.
Little information is leaking about the Ellinbank FL squad, but with 16 teams to choose from, it will be competitive.
MGFL coach Craig Giddens is confident that the team will perform.
"The team is a combination of experienced and young players, all keen to represent their league," Giddens said.
"The selection committee have been impressed with youngsters Tyler Hillier (Yinnar), Tyler Brown (YYN), Jesse Giardina (Boolarra) and Mitch Jolly (Yarragon), all who are under 20 years-old," he added.
The two leagues have played each other for a number of years and competition has been keen in every encounter.
They first met in 1957 at Warragul when the MGFL ran out winners 22.12 (144) to 9.8 (62) with AFL umpire Jeff Fountain in charge.
Mid Gippsland went back-to-back in 1958 in Morwell with a 15.11 (101) to 9.4 (58) victory.
In 1984 a four-league carnival was instigated with the MGFL playing Alberton FL, Ellinbank FL and North Gippsland FL.
The Mid Gippy side was again victorious over Ellinbank 18.10 (118) to 13.8 (86).
Ellinbank claimed its first win over the MGFL in 1996 and repeated the dose in 1999 with a five-point triumph.
The four-league competition continued until 2002 when the last of the series was played at Poowong.
Ellinbank defeated Mid Gippsland for the third time, 12.8 (80) to 10.13 (73).
Mid Gippsland defeated Alberton at the Melbourne Cricket Ground in 2012 and last year beat Picola to advance to Saturday's playoff, with the winner going on next year and the loser out of the competition.
The match is at Warragul on Saturday from 2pm.
A players and supporters bus will leave the Morwell post office at 11.30am and pick up on the way at Moe, Trafalgar and Yarragon.
The MGFL will also play Ellinbank in the under 18 curtain-raiser.